The Rise of Arturo Fuente's Cigar Dynasty
A new book follows the cigar brand from humble beginnings to global powerhouse.
This is a story of The American Dream. Of struggle, passion, vision, and more than a little smoke and magic. The story of how a legend was nurtured into being by hard work and pure force of will. And friendship. An uncompromising commitment to perfection in every way. And the story of cigars. Not just any cigars, but those of Don Arturo Fuente and his progeny.
As I was transported into this realm on a jetliner from New York City to the capital of the Dominican Republic, Santo Domingo, at the behest of Ciro Cascella, the executive president of Tabacalera A. Fuente & Cia, I wondered what this particular adventure would behold.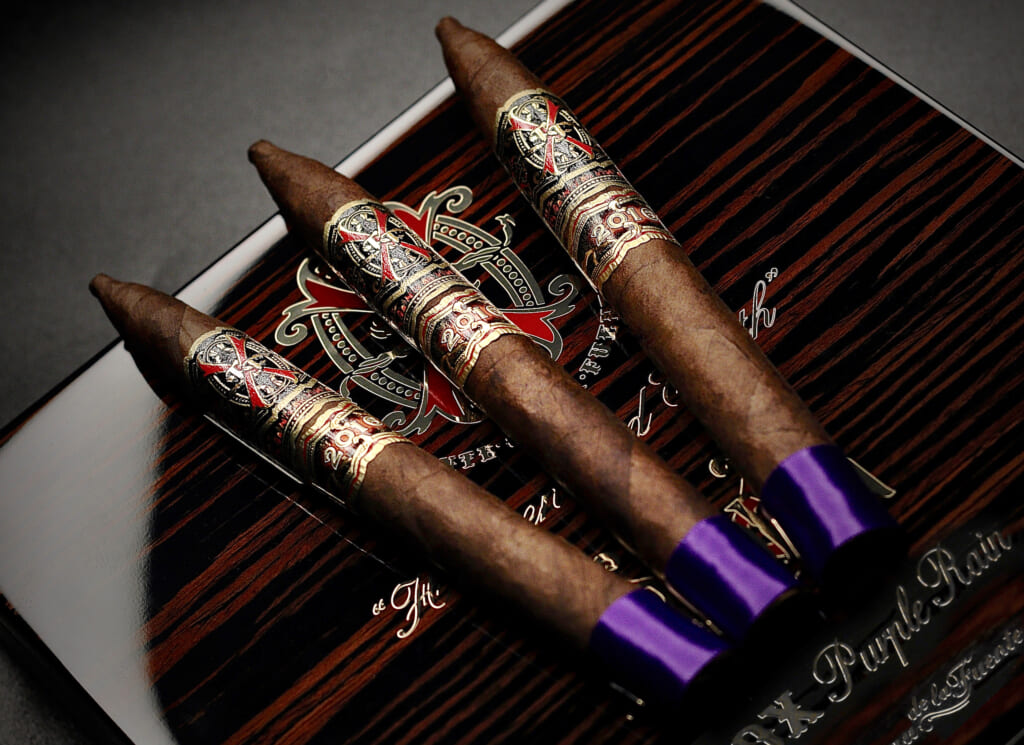 Almost 24 hours later, I was again racing back to the city that never sleeps—pondering incredible aromas, beautiful things, an artisanal commitment to perfection, a private club, a plantation house in rolling tropical hills, and most of all the story of Arturo Fuente and a desire to return to this land of tobacco and dreams.
On my coffee table now sits a thick, perfectly bound book. Within it, a story deserving of such gravitas. If you are lucky enough, this book, Arturo Fuente: From Dream to Dynasty, by Aaron Sigmond can grace your coffee table too. Fresh off the press from Assouline, it's as close to my epic excursion as you can get from the comfort of your favorite wingback.
The story of Arturo Fuente begins with a man dislodged from life. Arriving in Key West from Cuba in 1906 to start anew. Just as Joseph Krug believed he could make champagne, Arturo believed he could make cigars. So he did. At first for others, then for himself and his friends. By 1912 he had started his own factory in the Tampa neighborhood of Ybor City, where the company is still headquartered. A fire burned his dream to the ground in 1924 and led to near bankruptcy, but he eventually paid his debts, and in 1946, aged 58, he started all over again.
By 1958, Don Arturo sold his son, Carlos Sr., the family business— for the tidy sum of $1. And in 1980, after several false starts, the family decided to gamble on the Dominican Republic—and the bet paid-off big time. Carlos Sr. only ever endeavored to be the best, but on the road to being the best he became one of the biggest. When asked later in life what he credited with his success, he bluntly said, "I took risks and I have big cojones."
From the airport I went straight away to the equatorial-posh Arturo Fuente Cigar Club; I was immediately shown to Ciro's private offices where he gradually coached me on the love and passion and patience that went into building the business, a clear fire burning in his heart for all that it was and could be.
As we sank into deep leather armchairs in a hidden back room, he opened a beautiful leather pouch and pulled out some of Fuente's finest sticks, offering a cutter and lighter. The space filled with smoke and stories as he proffered up a very special rum formulated by boffins in a secret lab. Its aromas and flavors transformed from an initial swirl and sniff by the addition of Fuente smoke into the bowl of a glass. Different. Better. More rounded. More enjoyable. Perhaps a metaphor for how everything must be when Fuente is added to life.
The story continues: Around 1990 the cigar market had started to significantly shift from its almost exclusive Havana-centric focus. Alfred Dunhill and Davidoff had joined Fuente cigars in the Dominican Republic after politics and crises mired down their Balearic and Cuban operations. Around the same time, Cigar Aficionado magazine debuted, lauding the luxury pursuit of cigars. Things were beginning to boom for Dominican cigars.
However, as a Parisian cigar merchant snidely pointed out to Calos Jr., aka Carlito, on a fateful day, a few years prior, "You will never make the best cigars in the world, because you just assemble them." An insult, and a challenge.
It remains readily accepted that the best cigars are from Cuba. True or not, in great part this is due Cuba's wrapper leaf. The special, aesthetically pleasing, outer foliage of the utmost quality used to wrap within it the binder and filler tobaccos that make up every cigar. Dominican cigars were missing this key component, hence the Frenchman's jibe.
No one had ever managed to grow tobacco for recurrent commercially viable wrappers in the Dominican Republic. And it wasn't for lack of trying. Or lack of funds. Many with deep pockets had tried and failed. But fueled by a desire to prove the Gaul wrong, Carlito, with the unwavering support of his father Don Carlos Sr., was about to change the world of cigars forever.
Ciro and I met again early the next morning for a whirlwind trek into the interior of Hispanōla. En route a stop at a beloved roadside restaurant for a full Dominican breakfast and coffee—brewed from local beans. As we drove, Ciro shared about his unfeigned relationship with Carlito, the Willy Wonka of cigars. A visionary who plucked ideas from the ether, and with the help of his pragmatic sister Cynthia, and Ciro, and turned them into success. With a nose for blending cigars second to no other. But we're getting ahead of ourselves.
On the hunch of a family friend and renowned tobacco whisperer born in Pinar del Rio Province in Cuba, Carlito went to visit a finca in Monsenõr Nouel Province, near the Rio Yuna. It was the only place the tobacco whisperer had ever seen royal palm and pine trees grow side by side, except in the fabled tobacco soils of Cuba. Refusing to sell the farm to Don Carlos Sr. and Carlito until his hunch was proven correct, nonetheless this land became the base from which the cigar codenamed "Project X from Planet 9"—the now legendary OpusX—softly launched in the waning weeks of 1995.
Every element of these game-changing, limited-production cigars is made in the Dominican Republic, with the key being the wrappers grown at the finca, now known as Chateau de la Fuente. The OpusX was an instant success, becoming one of the holy grails of cigars for collectors the world over.
Back at the Chateau we walk, and talk, and smoke as I see the ins and outs of the beautiful Hemingway House built to welcome guests and friends into the embrace of the family. And we discuss terroir, and climate, and seeds, fermentation, humidity, and most of all the mystical wrapper leaves grown here. Time passes easily, and with the inability to overstay, we speed back to the airport.
Along the way, Ciro tells me I should remain to see the factory in Santiago. But time waits for no man, and all that…. He chuckles, and agrees that it is better to leave wanting more and to come back, than to feel satiated and have seen it all. I sprint to catch my flight.
In Arturo Fuente: From Dream to Dynasty—one of two Fuente x Assouline books, the other being an XL luxury edition Arturo Fuente: Since 1912—Sigmond tells the ins and outs of the rise and rise of the Fuente clan from humble beginnings to the understated-luxury global powerhouse it is today in three generations.
As Cuban-born actor Andy Garcia, a close friend of the Fuente family, writes in the book's foreword, the Fuentes' dreams "came to fruition through hard work and perseverance. They have not only produced great cigars, but have always maintained their dignity and commitment to excellence."
Sigmond's books are about as close as you can get to being there without a time machine and a Hasselblad in hand. So, go find yourself an OpusX, light it up, and enjoy. And even if you don't smoke, revel in this deep dive into the history of an American Dream come true, and then some.
This article originally appeared in the Jan/Feb 2022 issue of Maxim magazine.