These Winter Whiskeys Are Worth Adding To Your Bar Cart
ADD TO CART.
Is there ever a bad time to enjoy a carefully crafted dram? Make room in your bar cart beyond just National Bourbon Heritage Month for even more of the good stuff, because there's nothing quite like the warm embrace of your favorite whiskey on a cold winter's night.
And if it seems like the world of whiskey moves at the speed of light, with an evermore-dizzying array of new releases and covetable bottles, that's because, well, it really does move at the speed of light. Or it seems that way, at least.
There are tried-and-true bourbons out there on the market, there are exclusive releases, and there's even a new whiskey category entering the fray, American single malt (keep scrolling to whet your whistle).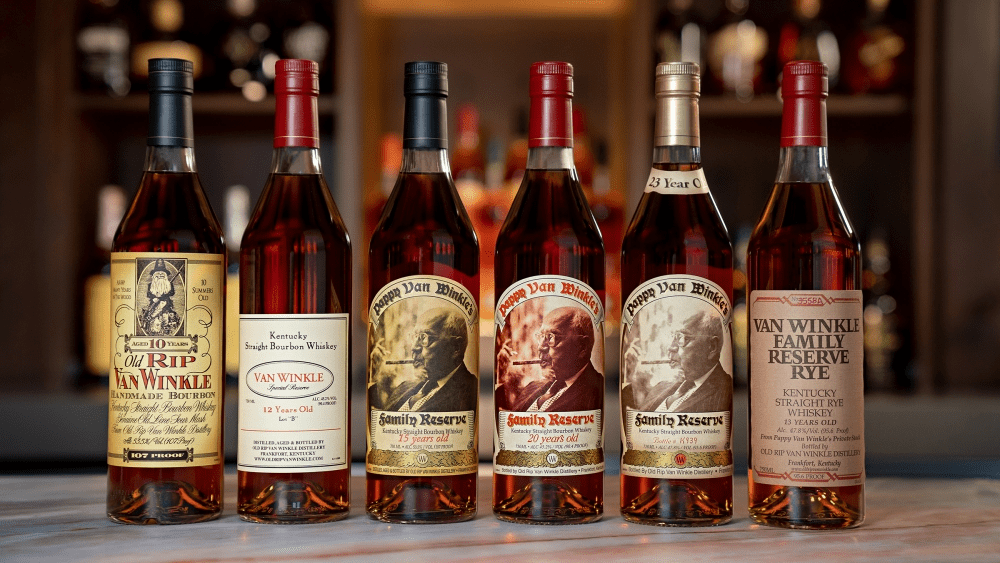 Your new favorite whiskey of today has likely been years in the making, bear in mind. And while rare releases tend to fly off the shelves at a rapidly quickening pace, good things are worth the wait.
Of course, you'll still have to make haste to score a bottle from, say Pappy Van Winkle's 2022 releases (more on those in a moment), and you'll have to set aside some hard-earned cash to revamp your bar cart.
For whiskey enthusiasts new and old, these are some of the best bottles to sip this winter.
Stranahan's Mountain Angel 10 Year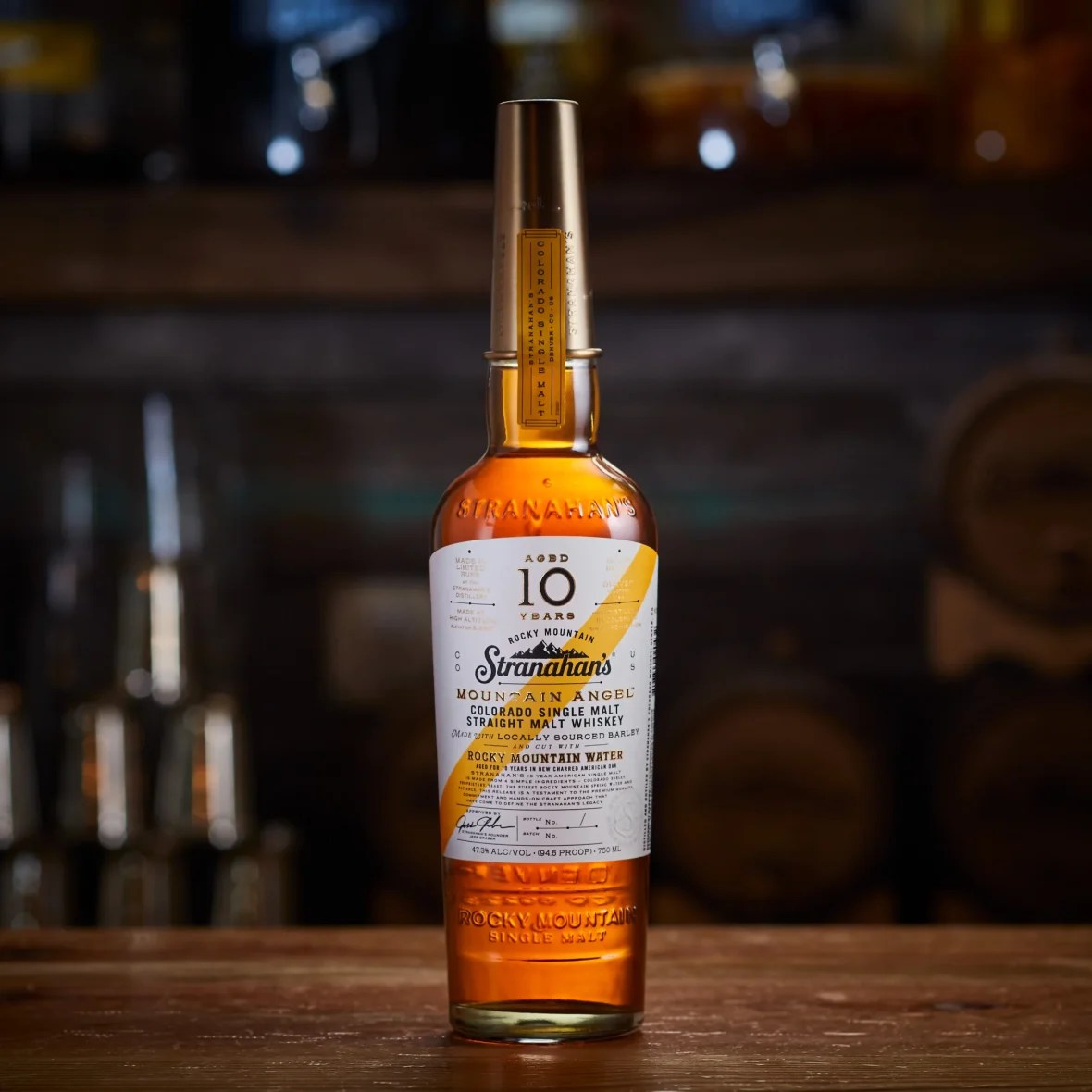 While Stranahan's most covetable release, its annual Snowflake edition, draws swarms of fans to its Colorado distillery, there's an easier way to savor this American single malt: From the comfort of your home, of course. This new expression boasts a 10-year age statement, complete with a silky-smooth finish featuring notes of dark caramel. $119
Wyoming Whiskey 10-Year Anniversary Edition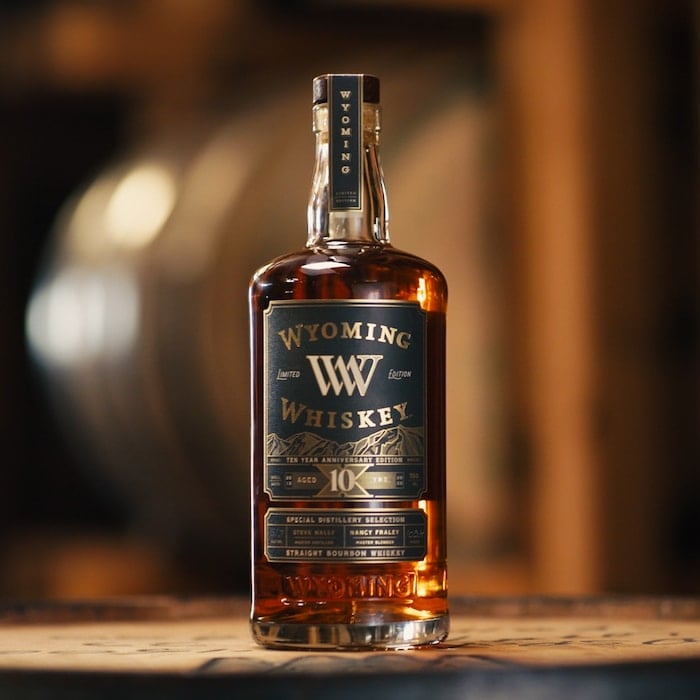 Keep your eyes focused West to find another just-released, exclusive and envy-inducing bottle of bourbon. The new expression hails from the rarest casks at the countryside distillery, and nods to the diverse roots of the company's co-founding trio (ranchers Brad and Kate Mead, and attorney David DeFazio). The resulting spirit is ultra-smooth, with nutty, roasted notes on the palate, a whiskey to be savored–out West or back at home. $199.99
Jefferson's Ocean Aged at Sea New York Edition
Jefferson's Bourbon Founder Trey Zoeller rarely seems to settle: His innovative bourbon distillery sends its casks out to sea as part of the final step in each aging process, letting the climate shift the wood and the whiskey itself, and it seems the fleet is ever-expanding. The latest and greatest? A velvety, delicate ocean-aged expression, this time cut with famed upstate New York water and hand-bottled at Manhattan's first distillery since Prohibition. $129.99
Pappy Van Winkle's Family Reserve 15-Year
To the surprise and delight of whiskey enthusiasts, famed distillery Pappy Van Winkle announced that more bottles of each of its 2022 releases would be hitting the market — for how long is anyone's guess, though. And while this 15-year, full-bodied wheated expression features a more agreeable MSRP, there's no telling how much you'll find it going for on the secondary market one day. $119.99
Legent Kentucky Straight Bourbon Whiskey
While not every bar cart has space (or the cash) for Pappy Van Winkle, every bar cart can always use a memorable, pleasant and distinctly different bourbon for daily sipping and your go-to cocktail. That bourbon, in this case, is Legent, a fusion of Japanese and Kentucky bourbon practices that's also aged in wine and sherry casks. There's a touch of spice, there's sweetness and there's an appreciation for the old world and the modern age. $44.94
Westward American Single Malt Stout Cask
The American single malt category is working its way slowly but surely towards an official designation in the States, and it's distilleries like Westward working to make it happen. Whiskey is nothing without teamwork and the right partnerships, which is perhaps why this delightful, innovative Stout Cask finish works so well. It rests for one year in casks formerly home to a rich Oregon stout, and the resulting spirit boasts rich chocolate tasting notes and a bold, pleasingly dry finish. $82.95
Virginia Distillery Co. Courage and Conviction
Virginia Distilling is another company looking to push the boundaries of whiskey and bring the American Single Malt whiskey category to life, and you might say they're doing a wonderful job. Flagship expression Courage and Conviction gets its character from Blue Ridge Mountain water and a blend of whiskies aged in traditional bourbon, sherry and cuvée casks. $68.99
Castle & Key Small-Batch Wheated Bourbon
The difference is all in the details, which is where wheat comes into play in this remarkable bourbon. The use of wheat, rather than rye, imparts a sweetness and a soft finish. with a velvety mouthfeel. The result is nothing short of delicious sipped neat or enjoyed over a large ice cube. It doesn't hurt that the bottle boasts a handsome and refined design. $59.99
Buffalo Trace Eagle Rare 17-Year

The longer a whiskey ages, the more complex it gets, and the trickier it becomes to get it exactly right. Eagle Rare 17-Year-Old, part of this year's Buffalo Trace Antique Collection, pushes the limits of the whiskey aging process. If you're lucky enough to track down a bottle, you're treated to a lingering finish with notes of toffee and leather, and a fragrant aroma that actually calls to mind fine wine (seriously). $2,776