This Bourbon Bible Takes You Inside the Golden Age of America's Signature Spirit
"America is making better whiskey than ever, and America's whiskey drinkers know it."
According to industry authority the Distilled Spirits Council of the United States (DISCUS), since 2015, the luxury American whiskey category has grown at an astonishing annual rate of 41 percent.
Super-premium whiskies have experienced an even more staggering increase. It's one of the drinks business's most toast-worthy success stories, yet it's hard to attribute the surge to just one source.
"Everyone has a pet theory for why whiskey has come back in such a big way," as seasoned spirits writer Clay Risen puts it in his beautiful new brown-elixir bible, Bourbon: The Story of Kentucky Whiskey, recently published by the always tasteful Ten Speed Press.
One explanation, he notes, "relies on the logic of generations. Like the ebb and flow of baby names, the love of whiskey skips generations. While that seems too simplistic on its own, it does make a certain sense when paired with another theory."
He continues, "The tastes of Americans in the early 21st century, from clothes to food to home décor, are the result of a long-term, wholesale rejection of the processed and prepackaged culture of the postwar era that crested in the 1980s." Bourbon in particular "speaks to that revolt, promising an honest, tried-and-true American drink."
And a "hallmark of today's drinker, and a possible explanation for bourbon's return," Risen writes, "is the search for connoisseurship without pretension. People want to know about what they're drinking, but they're afraid of looking like snobs. Bourbon threads that particular needle. With its historical roots and technical nuances of production, it is tailor-made for nerding out. But it's hard to get fancy about something with such a blue-collar pedigree. People's curiosity about bourbon is honest and refreshing."
This sounds like the most logical explanation to us; distilled to its essence, bourbon is simply, authentically, the good stuff, and people were bound to abandon their flavored vodkas and other claptrap and return to bourbon in droves. This dovetailed nicely with the increase in craft distilling, putting ever-more-improved product on bars and shelves.
Take, for example, the Kentucky Peerless Distilling Company. In 2015, the brand, whose history dates back to the 1880s, filled its first bottle of whiskey since Prohibition; and in 2019 they officially launched their first bourbon in 102 years.
Corky and Carson Taylor, fourth and fifth-generation of the brand's founding family, resurrected it with a new distillery in a historic building in downtown Louisville, where select Kentucky Peerless grains are milled, cooked, fermented, double-distilled and barreled (at cask strength) all under one roof.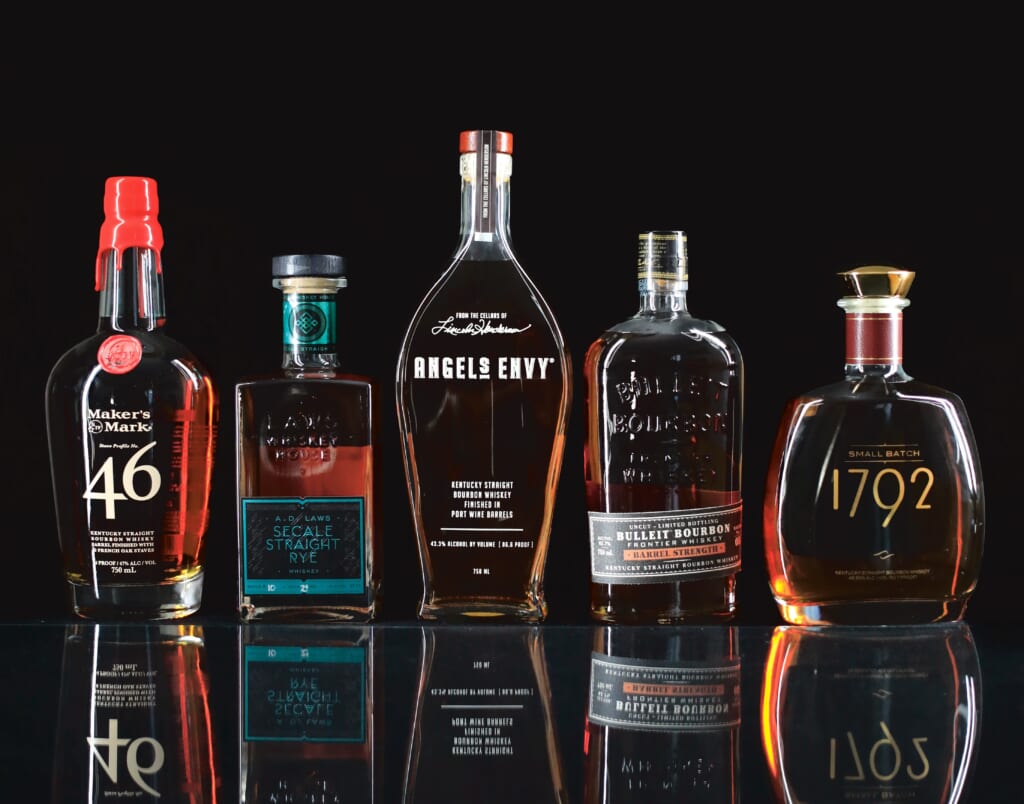 Awards followed soon after its first whiskies became publicly available, having aged the requisite number of years, including a Global Craft Producer of the Year award from Whisky Magazine, and a Best Kentucky Bourbon nod from the World Whiskies Awards, among other honors.
"The original Peerless Distilling Company was renowned for creating a whiskey worthy of its name," Caleb Kilburn, the brand's young Master Distiller, points out.
"This same mission drives us today and has led us to focus on practices that make the best whiskey, ignoring the costs in doing so. We push the envelope by coupling innovations like sweet mashing and computer-aided distillation with expensive, old-school techniques like low barrel entry-proof and bottling at barrel strength. We are at the crossroads of cutting-edge technology and historic artisanry, allowing us to be the best of both worlds."
The dedication to craft and expertise demonstrated by Peerless and a handful of other brands, including the impeccable Blade and Bow, Castle & Key, Knob Creek, Russell's Reserve, Woodford Reserve, and Little Book, the cult classic produced by the Jim Beam distillery, ensures that the bourbon boom is in no danger of a downturn anytime soon.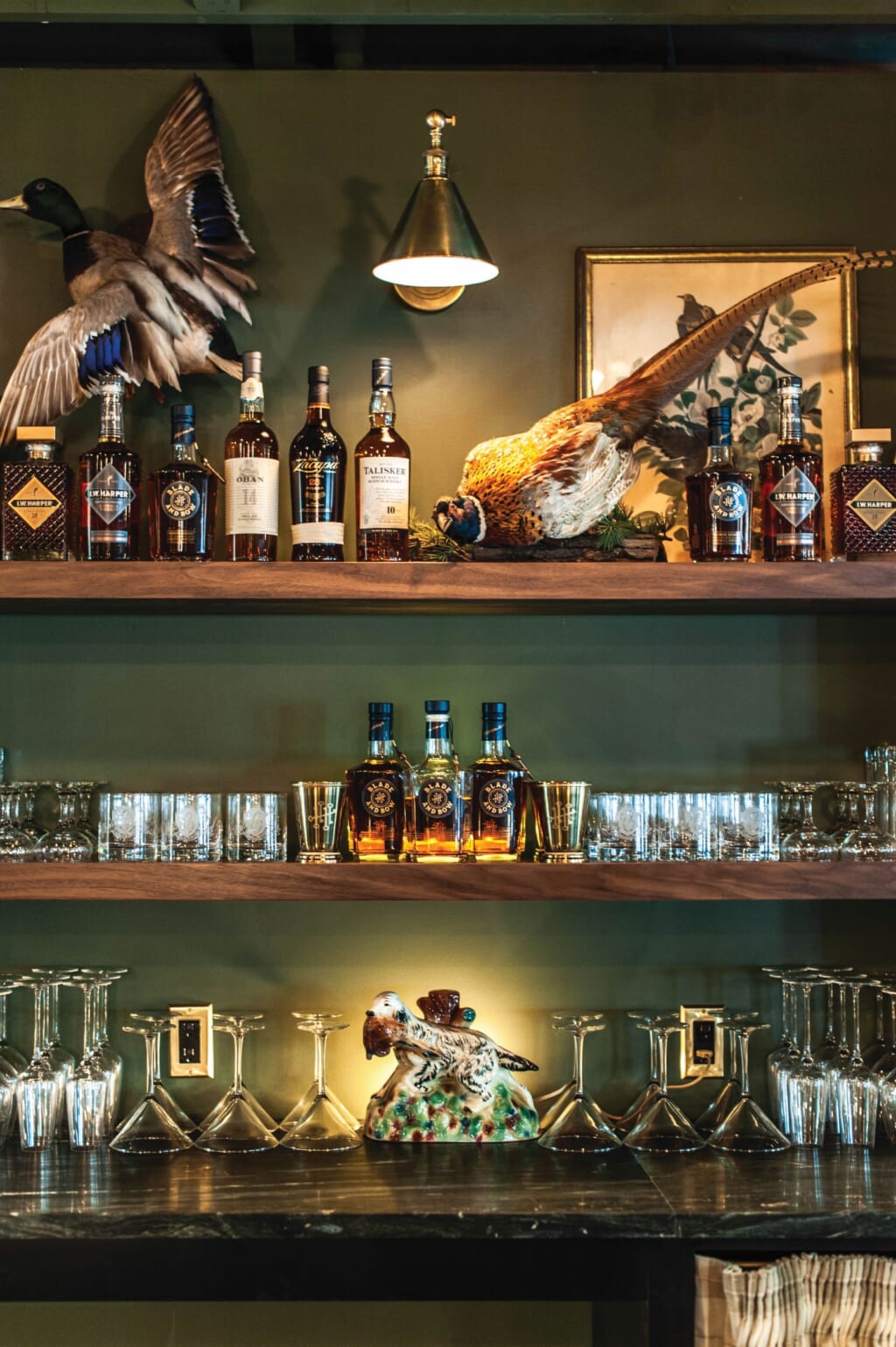 More than a decade in, "some folks still ask if we're in a bubble, worrying that it is liable to pop as soon as young drinkers move on to something else," Risen notes.
"They've been asking for a while, every time another liquor becomes trendy: tequila, mezcal, sake. And maybe some folks will move on; tastes have changed before. But it's more likely that bourbon, and bourbon drinkers, are simply returning to a long history that was briefly interrupted. America is making better whiskey than ever, and America's whiskey drinkers know it. It's not about a bubble popping. It's about the brown water finding its level."
You can see it at places as varied as the members-only Multnomah Whiskey Library in Portland, Oregon, one of the most beautiful bars devoted to brown spirits anywhere in the world, and other similar temples of tippling where an allocation of Pappy Van Winkle is looked upon as an act of god; and Somerset, Kentucky, where the award-winning Horse Soldier Bourbon recently broke ground on a new $250 million "whiskey tourism destination."
That comes on the heels of Jim Beam's unveiling of its new Fred B. Noe Distillery in Clermont, Kentucky, named in honor of its legendary seventh-generation Master Distiller. As his son Freddie Noe, Beam's eighth-generation Master Distiller, puts it, the new distillery "represents my family's bourbon legacy—both where we've been and where we're headed."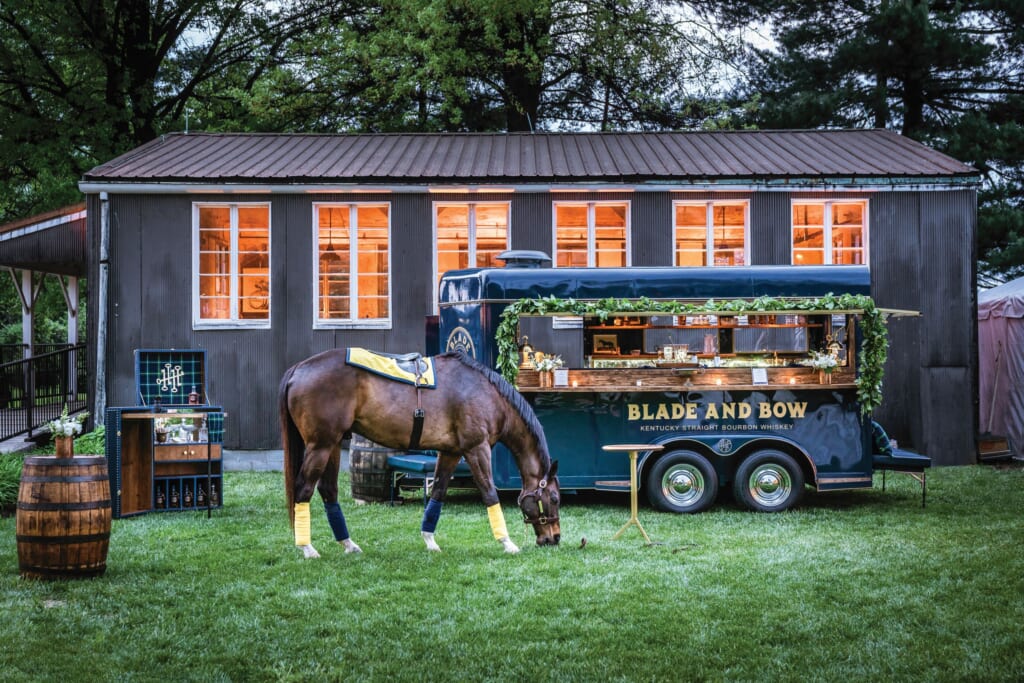 Nor is this fresh infusion of cash limited to big-bucks brands. For the first time, CaskX, an investment company headquartered in Los Angeles, is now offering individuals the opportunity to invest in shares of bourbon from independent distilleries across the U.S.
"After having success in the Scotch world, bourbon was the next natural step [for us]," says CaskX CEO Jeremy Kasler. His company purchases bourbon barrels in bulk from the industry's "rising stars" whose products are still gaining traction. The bourbon is then aged in a licensed Kentucky warehouse, "increasing in value as it matures." When it has come of age, CaskX helps its clients resell, bottle, or distribute their whiskey portfolio as they see fit.
"This process is really a win-win for the distilleries and the investors," Kasler says. "By selling barrels into our system, it keeps the lights on for some distilleries while allowing investors to gain entry to a category that historically has done well even in economic uncertainty. Not to mention this process allows the whiskey to mature to its full potential in a market where distillers are often forced to bottle early in order to turn profits."
While it might be tempting to realize a quick return—bourbon's numbers show no signs of slowing down, and a recent live auction of rare bourbons, including the very first bottle of Peerless' new Double Oak expression, at a recent charity event in Louisville brought in big money—we're willing to bet quite a few of CaskX's clients will opt to savor some of their liquid assets themselves. For, as Risen makes plain, that is the real reward.
This article originally appeared in the Jan/Feb 2022 issue of Maxim magazine.