This California Wine Brand Makes Top-Rated Reds With A Rock'n'Roll Vibe
Guitar god Gary Clark Jr. headlined Vintage Wine Estates' epic Sonoma Harvest Music Festival.
With famous wineries throughout Napa and Sonoma, plus a few from California's Central Coast, Oregon and Washington State, Vintage Wine Estates (VWE) is already well known in the world of wine. And with the relaunch of the super-cool Sonoma Harvest Music Festival at its flagship B.R. Cohn winery in Glen Ellen, California, VWE has built a portfolio that combines the best of fine wine and cool music.
Just ask Gary Clark Jr., who headlined the 2022 festival where guests got to enjoy VWE pours while he blew them away with his signature blues-rock riffs, while the likes of Portugal. The Man and Phantogram put on impressive shows as well.
We recently checked out the latest edition of the Festival and toured VWE's top wineries, finishing things off with a stay at the newly-revamped The Grand Reserve at The Meritage in Napa, the ultimate wine country retreat (more on that to come). The Sonoma Harvest Music Festival (SHMF) was reinvented in 2018 under the aegis of Bottle Rock's producers; and was starting to really build up steam in 2019 with acts like Death Cab for Cutie, Ben Harper, and Lauryn Hill, when it was forced to lie dormant for the next two years because of the pandemic.
But in 2022 it roared back with a vengeance, thanks to VWE. The 2-day SHMF is described as an event "for people who don't like larger size festivals, but still want to enjoy first-rate artists." With a capacity limited to just 4,000 guests and up-close viewing areas with B.R. Cohn's expansive vineyards as a backdrop, it feels more like a private party. The wines from VWE's portfolio and a number of food trucks from Sonoma's acclaimed chefs only enhance the experience.
"Vintage Wine Estates has been the proud owners of B.R. Cohn Winery since 2014. In addition to making excellent wine, music has always been a part of the brand's personality," notes Jessica Kogan, VWE's Chief Growth & Experience Officer.
"The Festival is all about music and wine – a celebration of creativity, connection, and courage. This makes it a perfect fit for Vintage Wine Estates, which focuses on brands with distinct stories that thrive in a world where consumers are seeking value, taste, and authenticity."
"The center of everything we do at Vintage is to excite and delight our customers at the physical shelf, the digital shelf, and in hospitality, creating incredibly meaningful experiences across [all of] our brands," Kogan adds. B.R. Cohn, founded by Bruce Cohn, long time manager of rock-n-roll legends The Doobie Brothers, is the perfect setting for showcasing this philosophy.
The 70-acre winemaking estate is nestled between the Mayacamas range and Sonoma Mountain in the heart of Sonoma Valley. "B.R. Cohn has been producing small lot, vineyard-designated wines in Sonoma Valley since 1984, and the winery offers an inviting, relaxed environment, ideal for discovering new wines," Kogan says.
"You can treat yourself to a tasting of estate wines while enjoying live music and sweeping vineyard views," as the winery stages musical performances even outside of the SHMF.
Most notable amongst B.R. Cohn's vineyards is the Olive Hill Estate, named for a nearly 500-strong grove of 160-year old olive trees.
"Sonoma Mountain to the west of the B.R. Cohn estate acts as a buffer to the coastal fog," they note. "We also benefit from the continual air movement created by the narrowing of the valley between Sonoma Mountain and the Mayacamas Mountain Range at our location."
All of these factors result in "our grapes developing full tannins and flavor profiles every year, even in the most challenging vintages. Our winemaking philosophy is to produce wines that are true expressions of the land and vineyards we farm, offering our customers delicious representations of each grape varietal."
Winemaker Glenn Hugo says it is simply, "wine to be shared with friends and family; a living and breathing expression that constantly evolves and instills memories."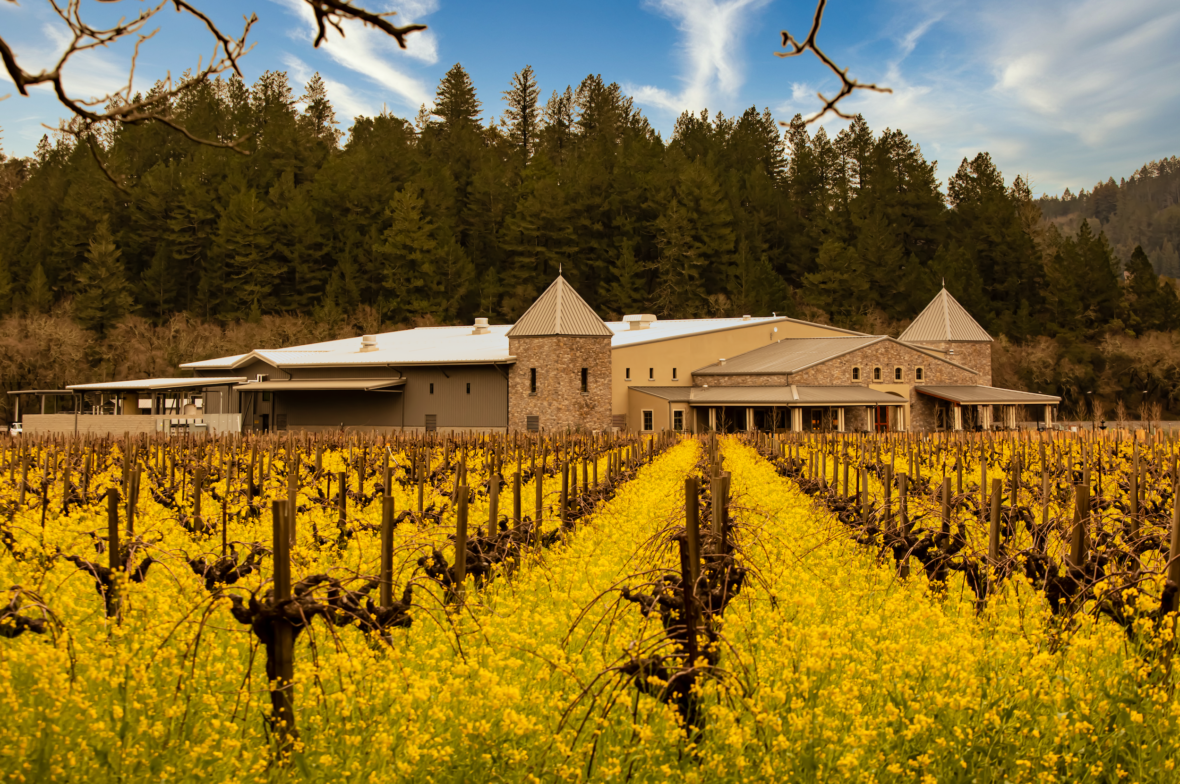 The next VWE winery we visited was Girard, founded by a father and son in 1975. "At Girard, we are passionate about wine, we are dedicated to the land, and we are proud to call Napa Valley home," Kogan states. "For the past 40-plus years, Girard has been singularly dedicated to ensuring balance in the wines we produce."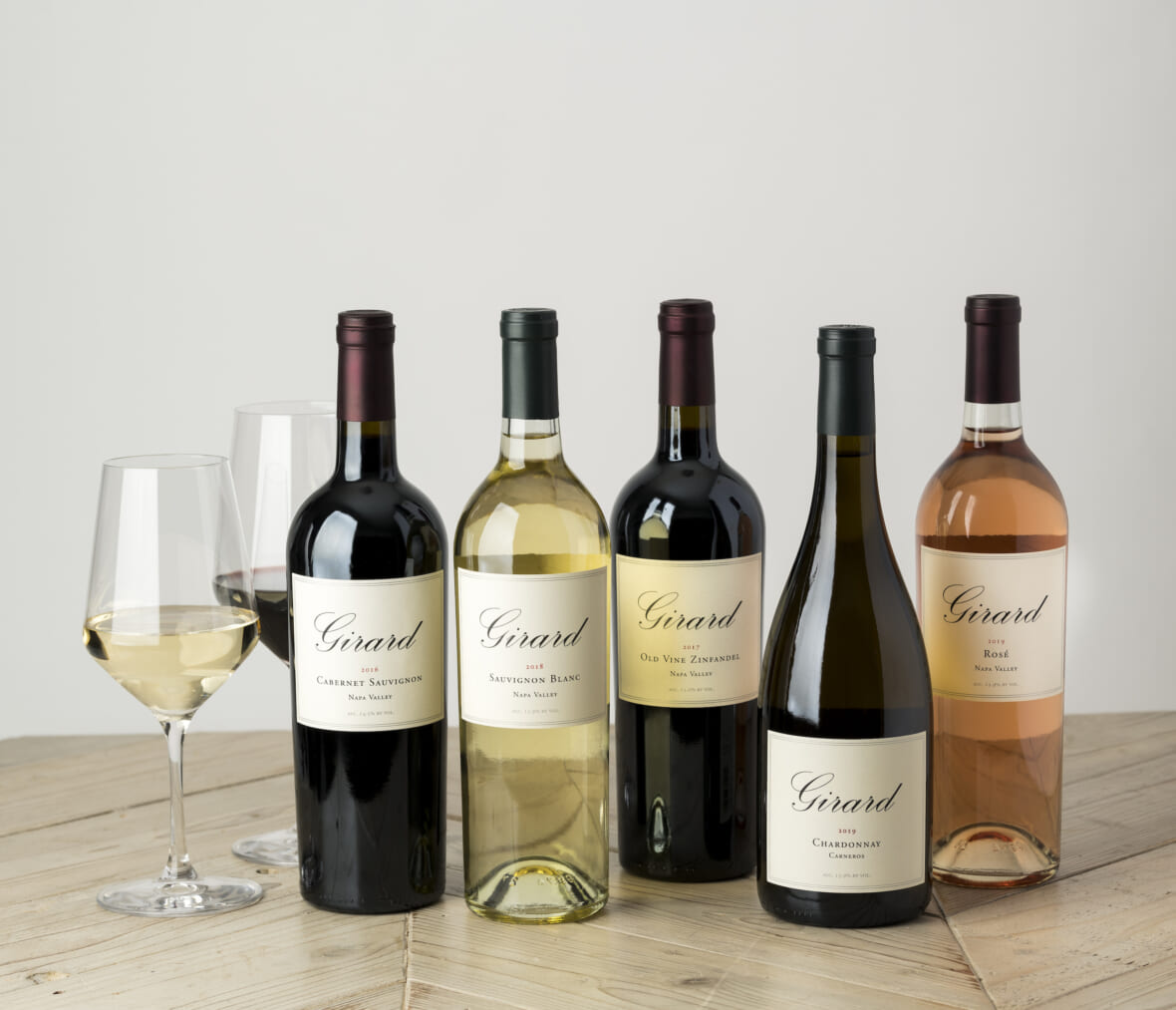 She adds that, "Our decades-long relationship with growers along with small-batch fermentation techniques and meticulous blending make for consistently award-winning wines that offer richness, complexity and balance in each sip. Unique winemaking techniques and a state of the art operating facility allow us to develop our wines patiently, so that each and every bottle is at its very best. "
Girard's vintner Pat Roney and winemaking team, Marco DiGiulio and Glenn Hugo, have "cultivated friendships with families whose ancestors were among the first to plant in Napa and whose vineyards we have fallen in love with," Girard says.
"For each vintage, we are proud to select fruit from the best sites ranging from mountaintop Cabernet Sauvignon to valley floor Sauvignon Blanc to reflect wines that are authentically Napa."
Next up was Kunde Family Winery, established way back in 1904. "For over a century, five generations of the Kunde Family have farmed our 1,850-acre estate in the Sonoma Valley—a truly remarkable legacy in the modern age of California winemaking," the winery notes.
"A fervent, forward-thinking vision of land stewardship and sustainability began over 100 years ago and has been shaped with each successive generation."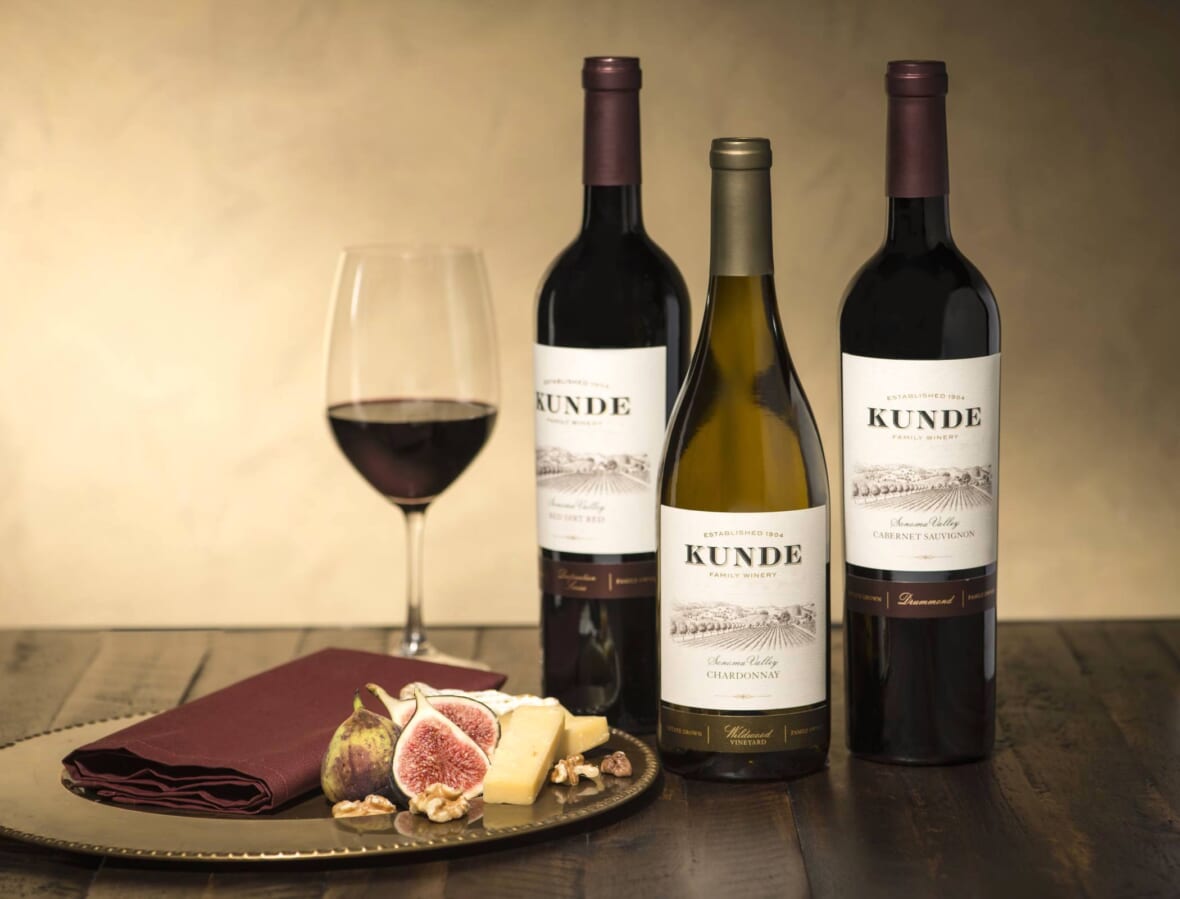 The first vineyards on the estate actually pre-date the founding of the winery itself by a quarter-century, having been planted in 1879 by pioneer John Drummond with imported cuttings from the legendary Chateaux Margaux and Lafite Rothschild. Kunde "is a balance of past, present, and future and you can feel the heritage and commitment when you visit the winery as the Kunde family members are closely involved in the day-to-day operations," Katy Long, VWE Vintner and Director of International Marketing tells us. "One of them might just drive you up personally for a Mountaintop Tasting."
She adds that, "The estate itself is quite magnificent, with two miles of frontage on Highway 12 and hundreds of feet of elevation across its 1850 acres. With vineyards planted in different positions and orientations, it's a winemaker's paradise of research and development to grow and make several varieties from different blocks including Cab, Malbec, Chardonnay and Old Vine Zinfandel."
From there it was on to Clos Pegase, known for its internationally-acclaimed architecture and a commitment to estate-grown Napa Valley wines. "Clos Pegase wines are pure expressions of Napa Valley terroir," the winery notes. "From its four parcels totaling 450 acres of Estate Vineyards, Clos Pegase has farmed these sites for four decades giving the winery unusual insight into the nuances of each."
"Designed by award winning architect Michael Graves, Clos Pegase is an architectural marvel," Kogan declares. "Our winery is known for best in class estate wines, aging for 18-24 months in our 20,000 square foot caves dug into the volcanic knoll in the far reaches of our winery. And no visit to Clos Pegase is complete without a tour through our vast cave system network and a trip to our tasting room."
The winery was designed with Graves' grand portico entrance "acting like a dividing line that separates the southern side focused on the production of wine and the northern side focused on the enjoyment of wine."
The caves follow this same design element, with the southern side home to barrels in a temperature and humidity controlled environment, while the northern side features the Cave Theater, "a dramatic setting for celebrations and special events and perfectly intended for enjoying the fruits of our labor."
Last but not least, we made a pilgrimage to Viansa. "Founded in 1990 by Sam & Vicki Sebastiani, Viansa is an ode to the Sebastiani family's deep roots in both Tuscany and the Sonoma Valley," Kogan says.
"Now helmed by sons Chris and Jon, Viansa remains a standout destination for Italian varietal wines and warm hospitality." Their innovation of the winery tasting room as a place to host, entertain, and feed guests "helped usher in a new era for California wine country, one that welcomed guests and wine club members alike as amici di famiglia, or 'friends of the family.'"
Viansa's hilltop villa is often referred to as the "Summit of Sonoma" for its unmatched panoramic view of the entire Sonoma valley, its olive tree-lined vineyards, and a 97-acre wetland preserve.
The fourth generation of the Sebastiani family notes they "continue to make great Italian and traditional Sonoma varietal wines, host authentic, intimate experiences for our guests and members, and curate a seasonal wine club with our own updated spin."
Finally, they enthuse, "As we continue to celebrate our history, we are always looking to the future." That holds true for VWE as well. The early vinicultural pioneers who helped establish Napa and Sonoma might never have envisioned something like a Gary Clarke, Jr. concert in their midst helping attract a whole new generation to their product. But it's safe to say all enthusiasts of fine wine and great music are much better for it.