'Silicon Valley' Billionaire Russ Hanneman Debuts Tres Comas Añejo Tequila Line
"Tres Comas is literally the best tequila on the market. I drink it, so that's how you know."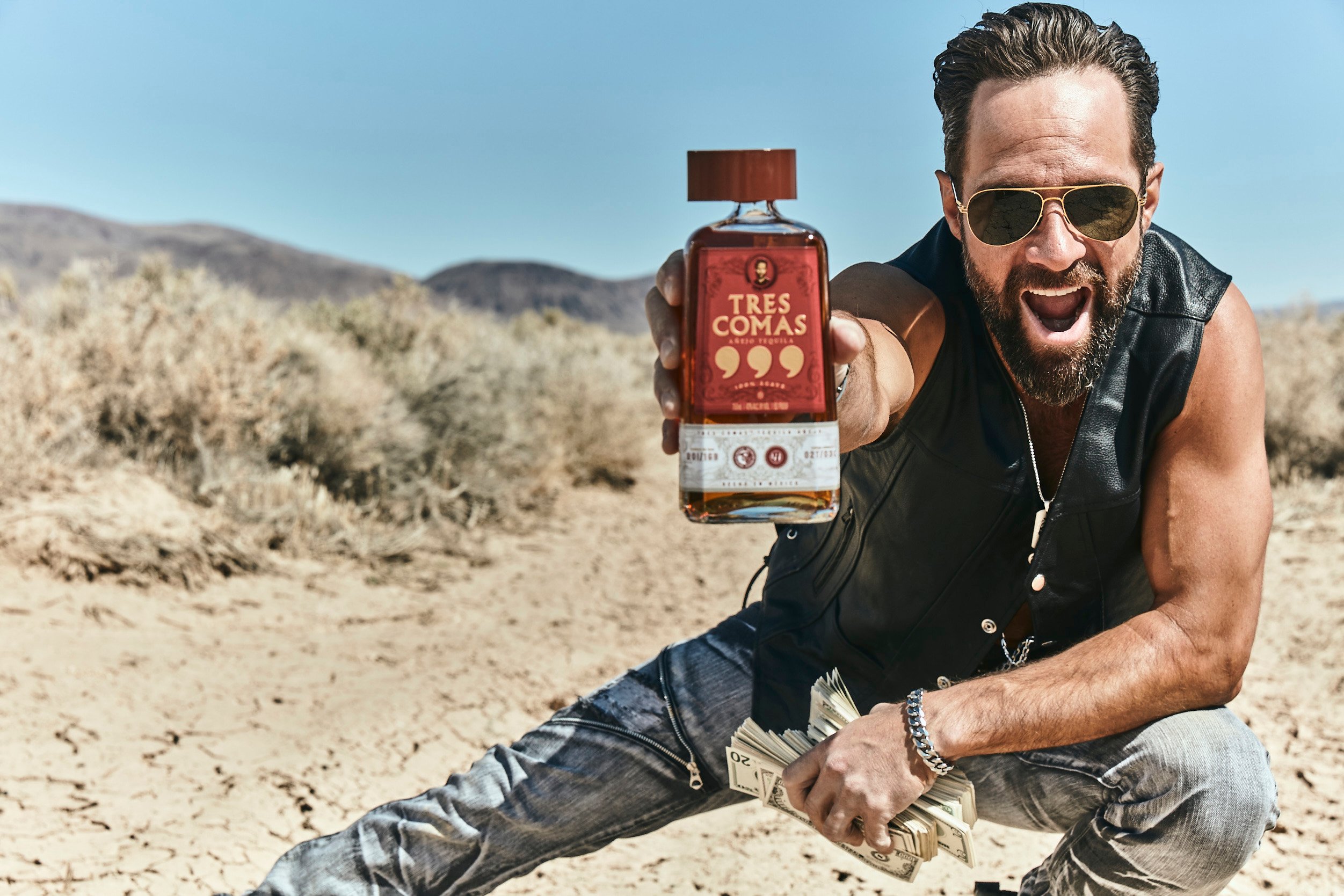 Russ Hanneman, the billionaire tech titan portrayed by Chris Diamantopoulos on Silicon Valley, has launched Tres Comas Añejo Tequila to "re-billionize his bank account."
Comically billed as the "only tequila acceptable for billionaires," even the agave-based spirit's Spanglish moniker is a nod to magnates with ten-figure, "three-comma" bank accounts. And in keeping with the hit HBO show's satirical depiction of cash-hungry entrepreneurs in the San Francisco Bay Area, the fictional character-turned-booze brand founder described his new product in extraordinarily douchey fashion.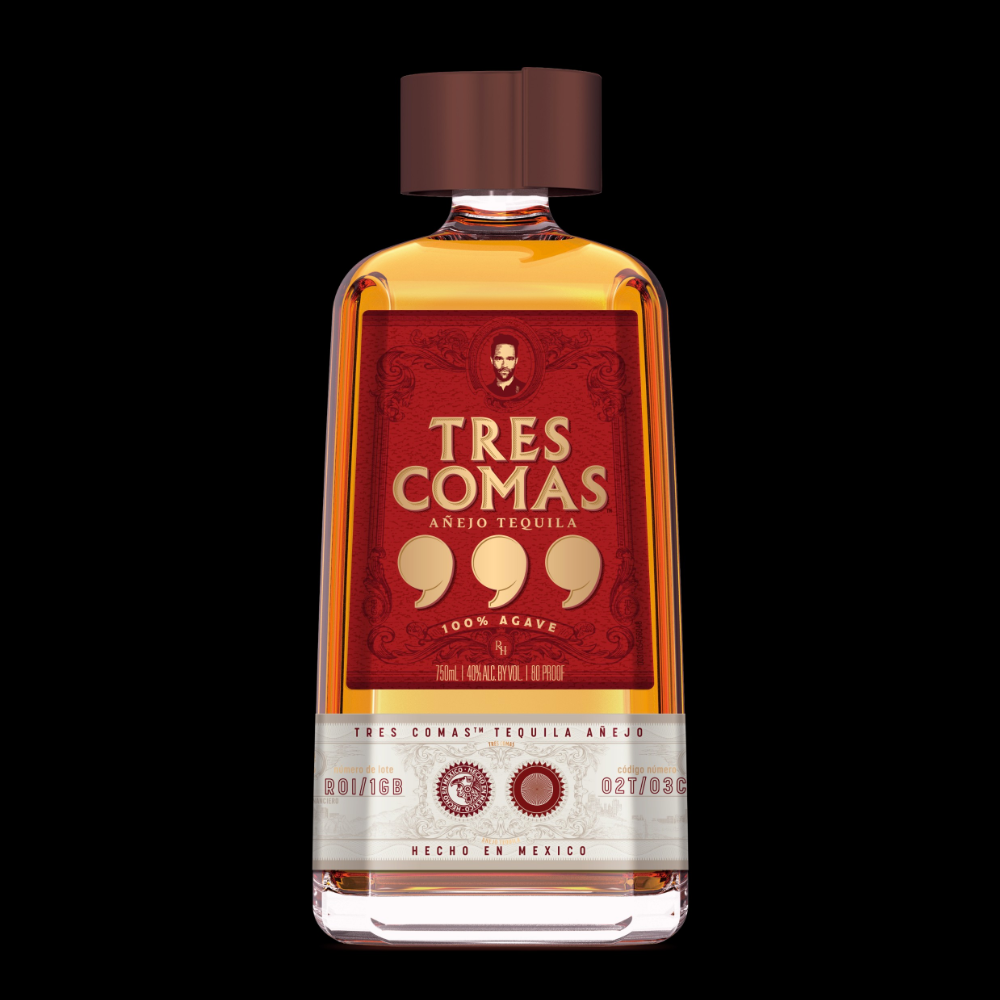 "Tres Comas is literally the best tequila on the market. I drink it, so that's how you know," Hanneman said. "I love it! I'll buy a round for everyone! I can do that because I'm a billionaire. I'll also buy everyone a safe ride home though, can't let anything happen to my baby. And by my baby, I mean my precious and really expensive sportscar."
Hyperbole aside, the 100-percent Blue Weber agave tequila was aged in American Oak barrels for over a year for a rich, toasted oak finish. Its flavor profile includes notes of vanilla and spice, according to Diageo, the alcoholic beverages giant under which Tres Comas is being launched. It can be enjoyed neat, on the rocks, or in a cocktails like the "Re-Billionizer," "Russ Fest," or "Billionaire Margarita," the latter being the same as regular marg but made with Hanneman's hooch.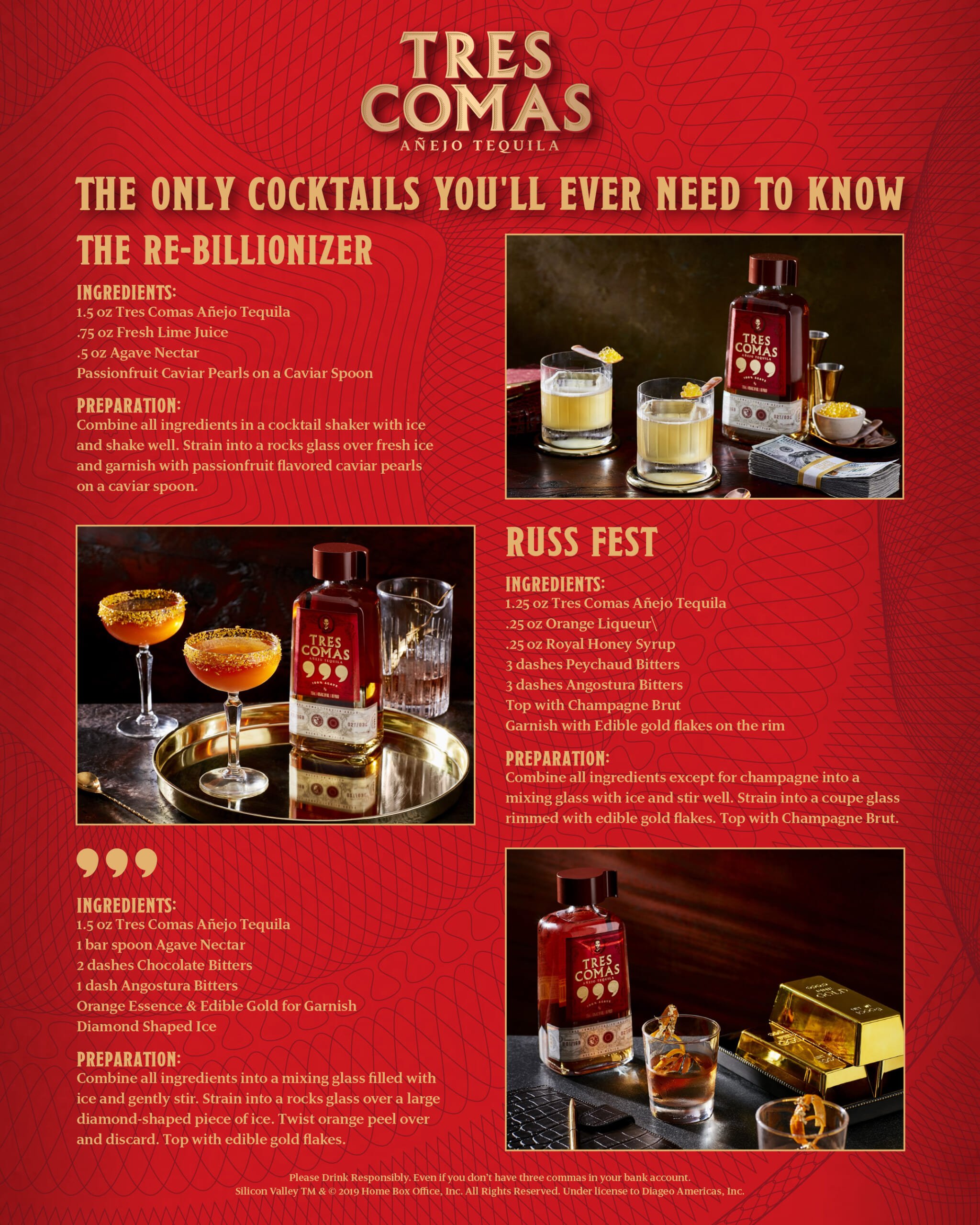 Tres Comas Añejo Tequila is available now in the U.S. while supplies last for $44.99.