Bartenders Are Going Wild For World's First 'Premier Cru' Gin
Bombay Sapphire's new Premier Cru Murcian Lemon gin is a spirits industry sensation.
The concept of "premier cru" is familiar in the wine world, where it indicates the superior terroir of a specific vineyard. It wasn't a term used in the spirits industry however, until Bombay Sapphire created the world's first Premier Cru gin a few months ago. Under this new category they have just released arguably one of the finest gins ever made, a handcrafted, small batch spirit infused with Murcian Lemons from Spain, and it's already gaining a strong following among master mixologists.
Premier Cru Murcian Lemon was created by the Bombay Sapphire Master Distiller & Gin Category Director Dr. Anne Brock to celebrate the region of Murcia in Spain and the incredible citrus that it produces. While Murcian lemon peel is one of the 10 key botanicals in Bombay Sapphire's classic London Dry gin, Brock wanted to showcase "the most vibrant and aromatic citrus in the world" with this super-premium product, priced higher and well worth it.
"Representing the absolute best quality ingredients, craftsmanship, sustainable sourcing and flavor," the brand's new Premier Cru bottlings, of which this is the first, are created to "shine a light on the long-standing relationships Bombay Sapphire has forged with its dedicated suppliers and farmers in Spain and beyond" who provide them with their botanicals, the brand notes.
Murcian Fino lemons are at the heart of this special spirit, in which the Murcian lemons' "bright, elegant flavor notes" are complemented by mandarins and sweet navel oranges for a "subtly sweet yet balanced taste to be enjoyed by cocktail lovers everywhere."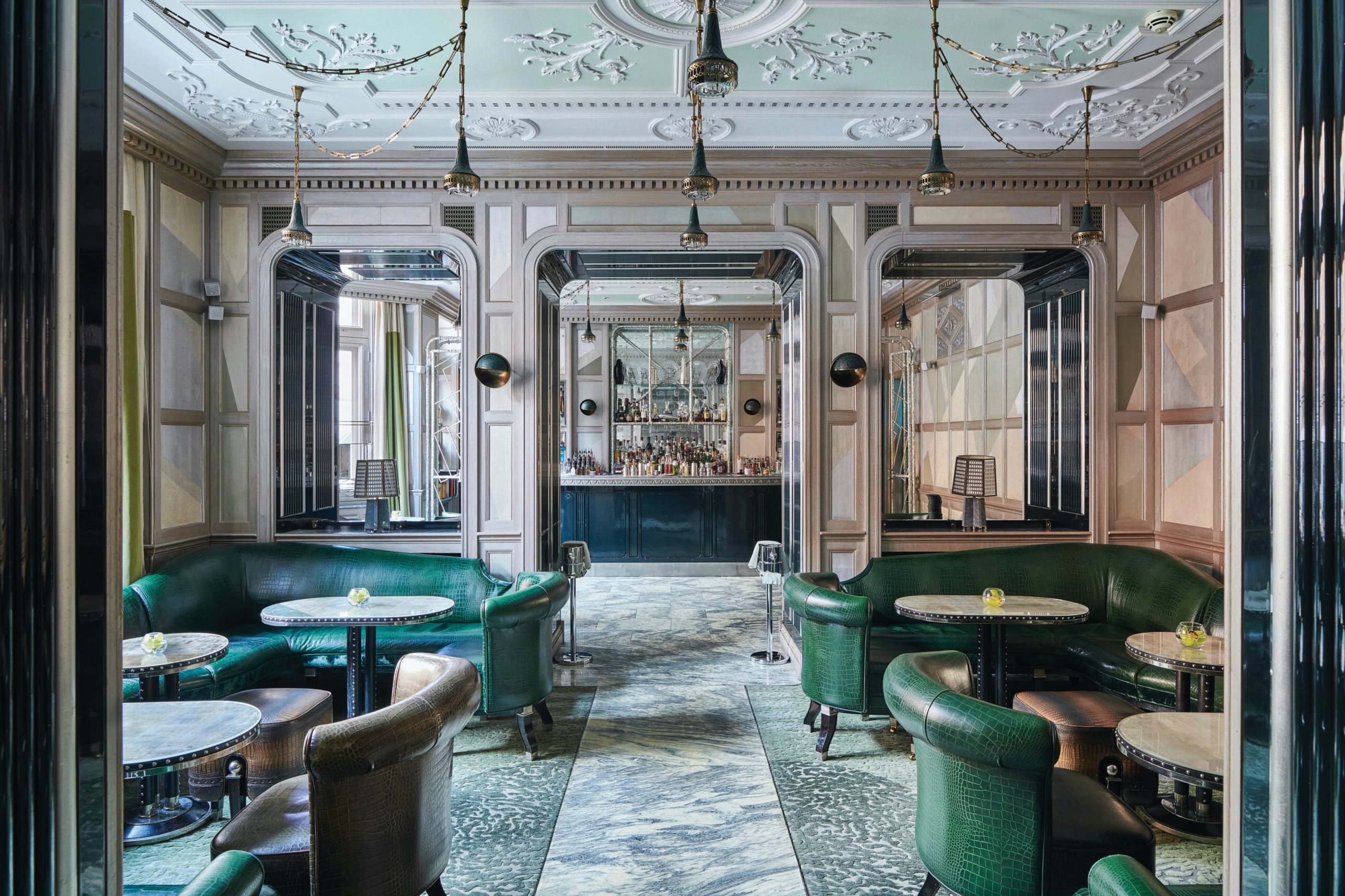 The "unique citrus foundation" of the Premier Cru Murcian Lemon is designed to be showcased in a variety of classic cocktails, from the quintessential martini to more complex concoctions such as the French 75 and Aviation cocktail.
And some of the world's top bartenders are already working wonders with it, including Agostino Perrone of The Connaught (No. 8 best bar in the world and one of our picks for the world's most beautiful bars to boot), and Alex Kratena of Tayer + Elementary (world No. 2), both in London.
As with Bombay Sapphire's classic London Dry gin, the "elevated notes of the botanicals are unlocked and then captured by the signature Vapor Infusion process" at brand's distillery at the historic Laverstoke Mill, in Hampshire, England, where some buildings date back to the 1700s. Each small batch of Premier Cru is "personally and precisely cut by Master Distiller, Dr. Anne Brock, to showcase the best of the single late harvest."
On the other side of the equation, Bombay's Master of Botanicals, Ivano Tonutti, works closely with suppliers and farmers across the globe to source the rest of the highest-quality ingredients that, in addition to the lemons, go into the new Premier Cru. Of key importance, the gin contains no artificial flavors or essences and "draws all its flavor solely from the botanicals and the distillation process alone, capturing the best flavors that nature has to offer."
"I am delighted to showcase the work of our suppliers and farmers in Murcia, many of whom I've known personally for over 20 years, in a truly remarkable new gin," Tonutti declares. "Each lemon has been handpicked at its ripest moment in small quantities during the late Fino harvest season, using skillful techniques passed down from generation to generation."
Murcian citrus is "particularly special due to the exact region where it is grown. Sitting in a basin between mountain and sea, it is the perfect micro-climate for growing citrus that slowly ripens in the winter months for the best tasting fruit and impactful flavor."
"I am incredibly proud of the meticulous processes used to produce this new Premier Cru," says Bombay Sapphire Master Distiller Dr. Anne Brock, "from the skilled sourcing and preparation of botanicals to my role in carefully adapting every small batch of gin to bring out the nuances of the late harvest during distillation, amplifying the unique characteristics and finest flavors into a consistent flavor profile every year."
Where Bombay Sapphire goes the extra mile is in sourcing all the botanicals themselves; by doing this we can rest assured that terroir isn't merely a trendy catchphrase. "Although botanicals are key, what no one ever talks about is where they get them from," notes Ryan Wainwright, Bombay Sapphire's North American Brand Ambassador and a renowned bartender himself.
"And that's because everyone except us works with brokers. We have Ivano to source our botanicals directly. So for us that terroir, that location is so important. Because of that, we work very closely with these farmers and growers. And when we talk about sustainability, isn't just how the plant has been grown, it's also how we work with the community."
"Really when you think about what is Premier Cru, it's a celebration of these farmers, growers, and harvesters, and our relationship with them." The brand has long-term contracts with this providers, so whether it's a good or bad year, they can continue producing the very best ingredients needed to make these super-premium gins.
Brock notes that, "The consistency and quality of our gin relies on the care and expertise of our team from the sourcing of the botanicals right through to blending and bottling, so the processes we use and the lengths we go to are not a choice but are essential. Without our vapour infusion process, our highly trained distillers and technicians, and our sustainably designed distillery, we would not be able to make the Bombay Sapphire that people have known and loved for generations."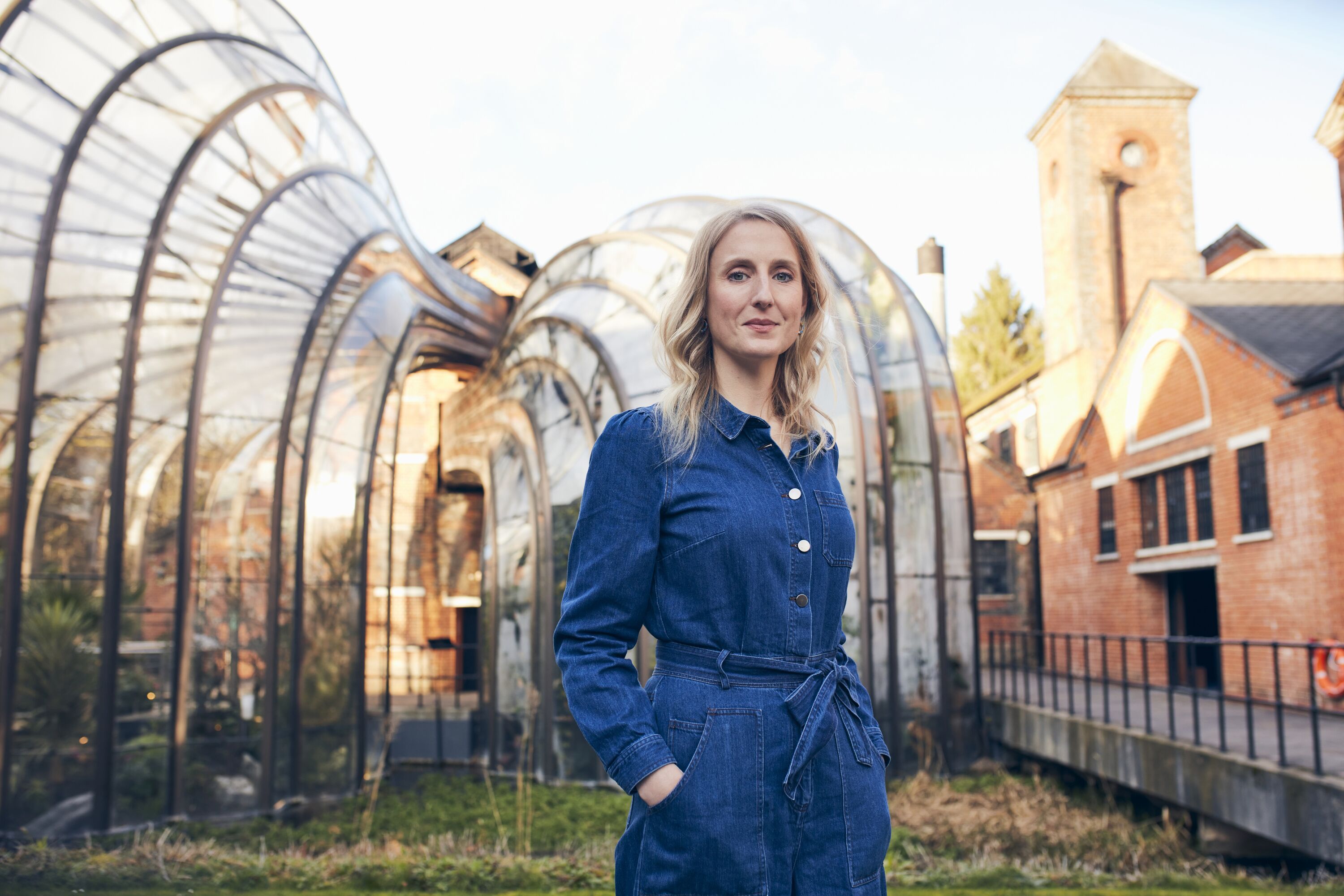 She also points out that, "As you know, we never add anything after distillation. So the beauty of the Premier Cru Murcian Lemon"—and the reason it has earned the name—"is that it's a single harvest of a single varietal of lemon from a single region. And it's not meant to be consistent," except in terms of quality. "So it has a date stamp at the top, and every year there'll be slight variations based on the terroir of that region, rainfall, and other factors of the climate. And I know that's something that no one else in gin is doing."
We expect that other brands might eventually try to emulate the idea, especially as it has already proven such a smashing success. But having met Brock—one of the few female master distillers in the industry—and witnessed her dedication to her craft firsthand, as well as Bombay's heavy investment in botanicals, we doubt it will be easy to replicate—potentially even impossible.