Wine Of The Week: 2018 Lassègue Saint-Emilion Grand Cru
A special-occasion Bordeaux with a surprisingly affordable price point.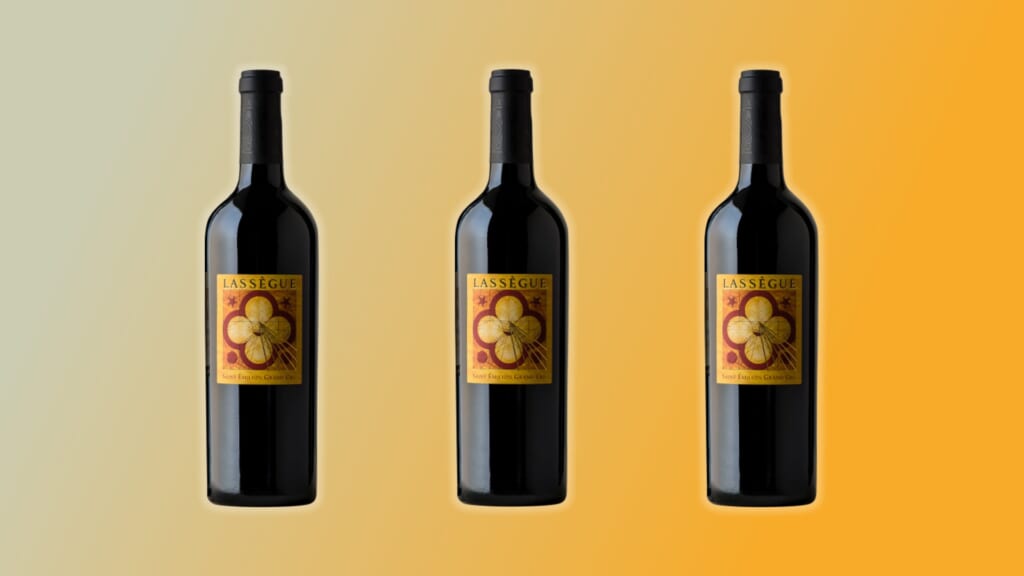 Bordeaux needs little introduction, and neither does Saint-Émilion–a wee wine region within Bordeaux's boundaries that produces otherworldly reds.
One of the newest additions to the region's Grand Cru Classé status is Lassègue, the flagship wine of Château Lassègue made predominantly with Merlot and Cabernet Franc.  It's young right now, but shows wild potential, with juicy notes of plum, blackberries, and chocolate, and undertones of earth. Powerful but vibrant and ripe.
While other bottles from the region can command staggering price tags, Lassègue Saint-Emilion Grand Cru is still eminently affordable at just $60 per bottle. (Surprising, considering Ch. Lassègue's neighbors include Château Pavie, Château Ausone, and Château Angelus.) I'd suggest you stock up — buy a few bottles, drink one now, one in five years, and one in ten. When the weather starts to chill, I want a red wine that envelops you like a hug. But this wine isn't that. Before serving, it's best to chill this red ever so slightly.
Master of Wine Mary Ewing-Mulligan notes, "At too warm a temp, red wines taste clumsy, blousy and heavy. At the right temperature serious red wine such as a good Bordeaux can be enjoyable, and refreshing. The bottle will feel cool to your touch, but not actually cold. At that temp, the wine will show its proper structure and its aromas and flavors should be fresh rather than heavy."
Kate Dingwall is a WSET-trained sommelier and spirits writer. Her work has appeared in Wine Enthusiast, Eater, Forbes.com, and Food & Wine, and she pours wine at one of Canada's top restaurants.