Wine of the Week: My Favorite Neighbor Cabernet Sauvignon
This killer cabernet is an incredible value.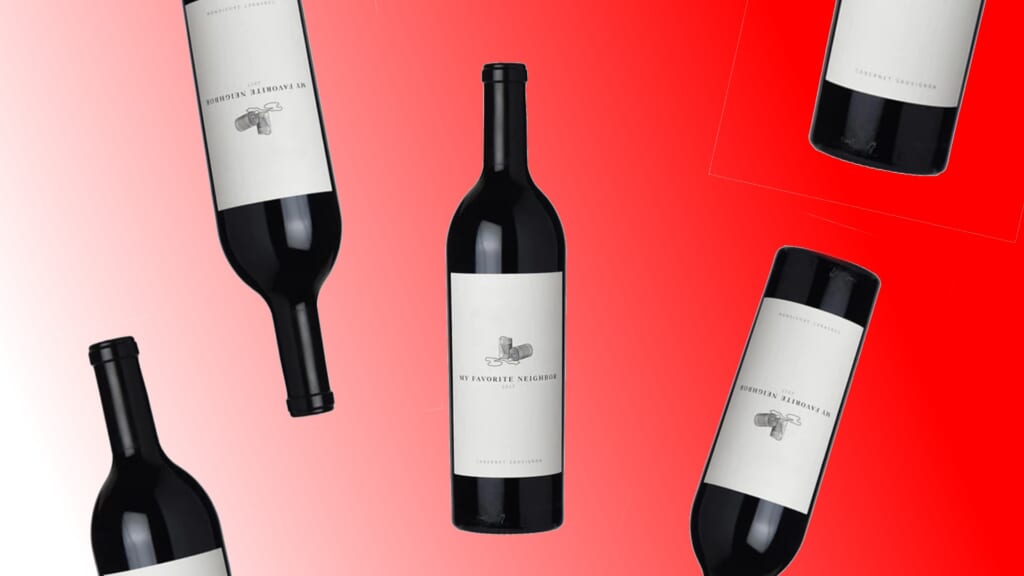 I can't say Cabernet Sauvignon is the first wine I reach for when I want a heavy red. If I'm going big, I tend to prefer Douro or Rioja; places that put boisterous oak less on the forefront.
As a budding wine student, I rebelled — I put the well-trotted grape on the back burner while focusing on new regions and discoveries in the wine world. It's only now I'm coming back around, making peace and rediscovering the joys of Cabernet Sauvignon.
A helping hand in this has been the 2019 My Favorite Neighbor's Cabernet Sauvignon. It's a wildly solid cab for a fraction of the price of its equals. On the nose, the Paso Robles bottling presents a big bouquet of plums and red currants.
The palate boasts beautifully integrated oak and peeping acidity, balanced out by black cherry and fig, with undertones of graphite, black berries, and tobacco. Sophisticated and silky, with soft tannins that make this wine show way older than it is. (Cab drinkers? This is value.)
It's high in alcohol — 14.4% — so savor it with end of the night dishes of lamb shank, mushroom steaks, and post-dinner cheese. $80
Kate Dingwall is a WSET-trained sommelier and seasoned spirits writer. Her work has appeared in Wine Enthusiast, Eater, Forbes.com, and Food & Wine, and she pours wine at one of Canada's top restaurants.