Woodford Reserve Bourbon Debuts 2022 Kentucky Derby Bottle
The bottle celebrating the "The Greatest Two Minutes in Sports" features new art from Kentucky native Jaime Corum.
The Kentucky Derby might fly by in the blink of an eye (it's billed as "The Greatest Two Minutes in Sports," after all) but Woodford Reserve is once again giving bourbon enthusiasts to chance to savor the race — and outstanding liquid — with its latest Kentucky Derby Special Edition Bottle.
The famed Derby might not run until May 7th, but right now marks as great a time as any to pre-order the Woodford Reserve Kentucky Derby 148 Bottle. The bottle gets right to the heart of the tradition and pageantry behind the race, featuring vivid and breathtaking artwork from Kentucky native and equine artist Jaime Corum.
Last year's Kentucky Derby was a more subdued affair in terms of attendance, but there's perhaps no better way to bring the iconic event back in full force than with Woodford Reserve, right?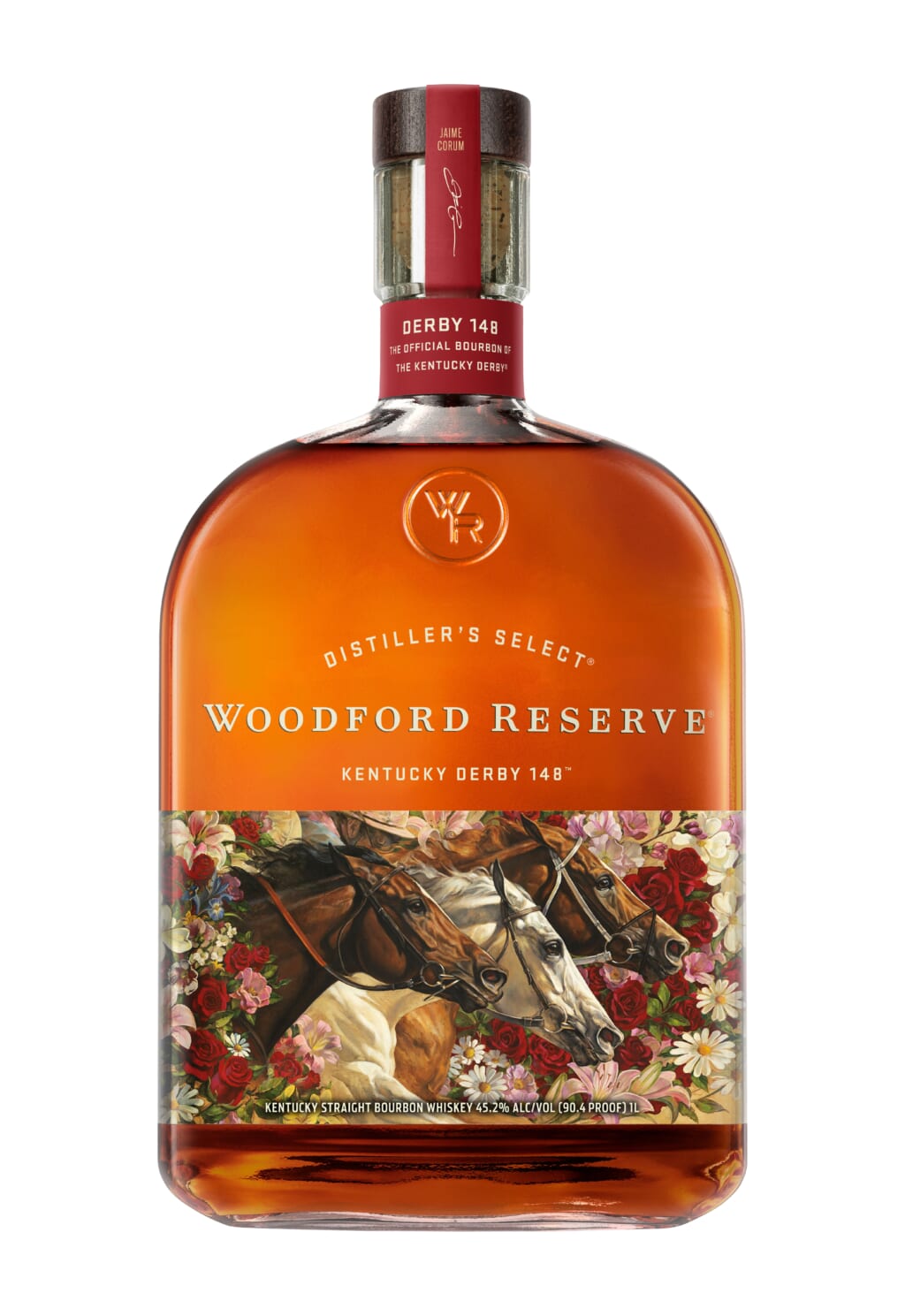 The vivid display adorning the bottle (which itself holds Woodford Reserve's classic Kentucky Straight Bourbon) showcases three thoroughbreds that practically jump out of Corum's artwork (note the Derby's iconic red roses)
"The attention to detail in Jaime's artwork is remarkable – and so realistic," Woodford Reserve Master Distiller Chris Morris said. "This year's bottle celebrating the 148th Kentucky Derby will make a gorgeous addition to anyone's bar."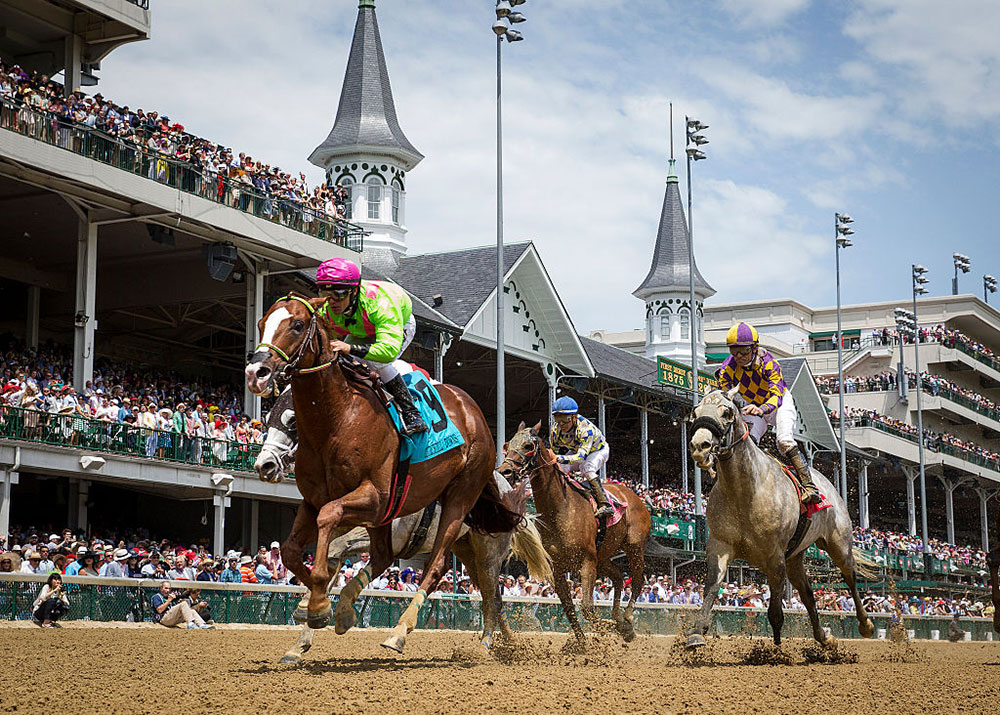 The new bottle — available for a very agreeable price of $60 and set to ship out in late March in most locations — isn't the only way fans can bring a taste of the Derby to the confines of their home.
If you feel so inclined, add an incredibly memorable custom engraving for $50 via Reserve Bar, and pick up some elegant Waterford Crystal Double Old Fashioned Glasses along the way, too.
The legendary distiller is also partnering for the first time ever with home goods retailer Williams-Sonoma — the partnership will bring the famed Woodford Spire cocktail to its stores alongside other co-branded cocktail mixers.
The refreshing cranberry and lemon cocktail is the official cocktail of the Kentucky Derby, and other cocktail mixers via the partnership include an iconic, at-home take on the Mint Julep.
The countdown is on to the Kentucky Derby, so make sure your bar is stocked accordingly with an incredibly fitting nod to perhaps the best May Saturday in all of sports.