35 Holiday Gifts That Guys Actually Want
Gear, gadgets and other goodies to give and receive.
Whether you're making a shopping list or need ideas for what to ask for this year, we've got you covered. Behold, 35 fine examples of gear, gadgets and other goodies to give—and get—this holiday season.
DJi Mavic Pro 4K Video Drone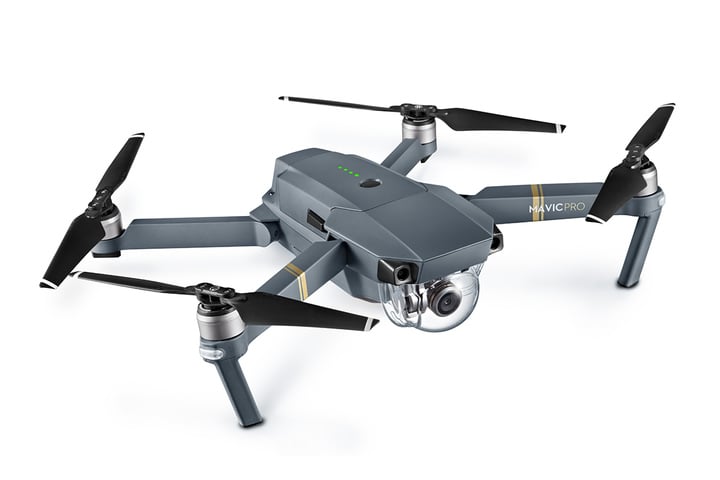 DJi is a leader in the world of drones, and their ultra high-end Mavic Pro will give you amazing results for all your birds-eye recordings, whether they're stills or 4K video.
$999, www.mavic.com.

Todd Snyder + New Era Baseball Cap
Menswear designer Todd Snyder teamed with New Era for a line of MLB caps to honor the legacy of America's pastime. This one, in premium British lambswool, bears the logo of the long-defunct Brooklyn Dodgers, but there's tons of active teams that get Snyder's luxury limited-edition treatment as well.
$78, ToddSnyder.com.
Blue Satellite Wireless Headphones 
Audiophiles will love the way Blue's Satellite headphones sound. Travellers will love the way they tune out the world. Everyone else will love their handsome look and awesome battery life.
$399.99, www.amazon.com.
Leather Head x Uncrate Bison Football
Uncrate teamed with Leather Head on an all-black football made of shrunken bison leather. The leather ages beautifully over time, so it'll only look better after a few backyard football games. It's so damn good-looking, in fact, you'll want to admire it on a shelf once you're back inside.
$75, uncrate.com.
Traeger Timberline 850 Grill
This programmable smart grill is a backyard beast whether you're smoking or grilling meat. Its controller features smartphone connectivity, so you can cook slow and low without actually slaving over a sweltering hot grill all day. 
$1,699.99, www.traegergrills.com.
Intex Portable Hot Tub
Trying to kick the party up a notch? Check out this portable hot tub for four to six people that has 120 jets and a heater to keep things bubbling all night long.

$388.99, www.amazon.com.
Xbox One X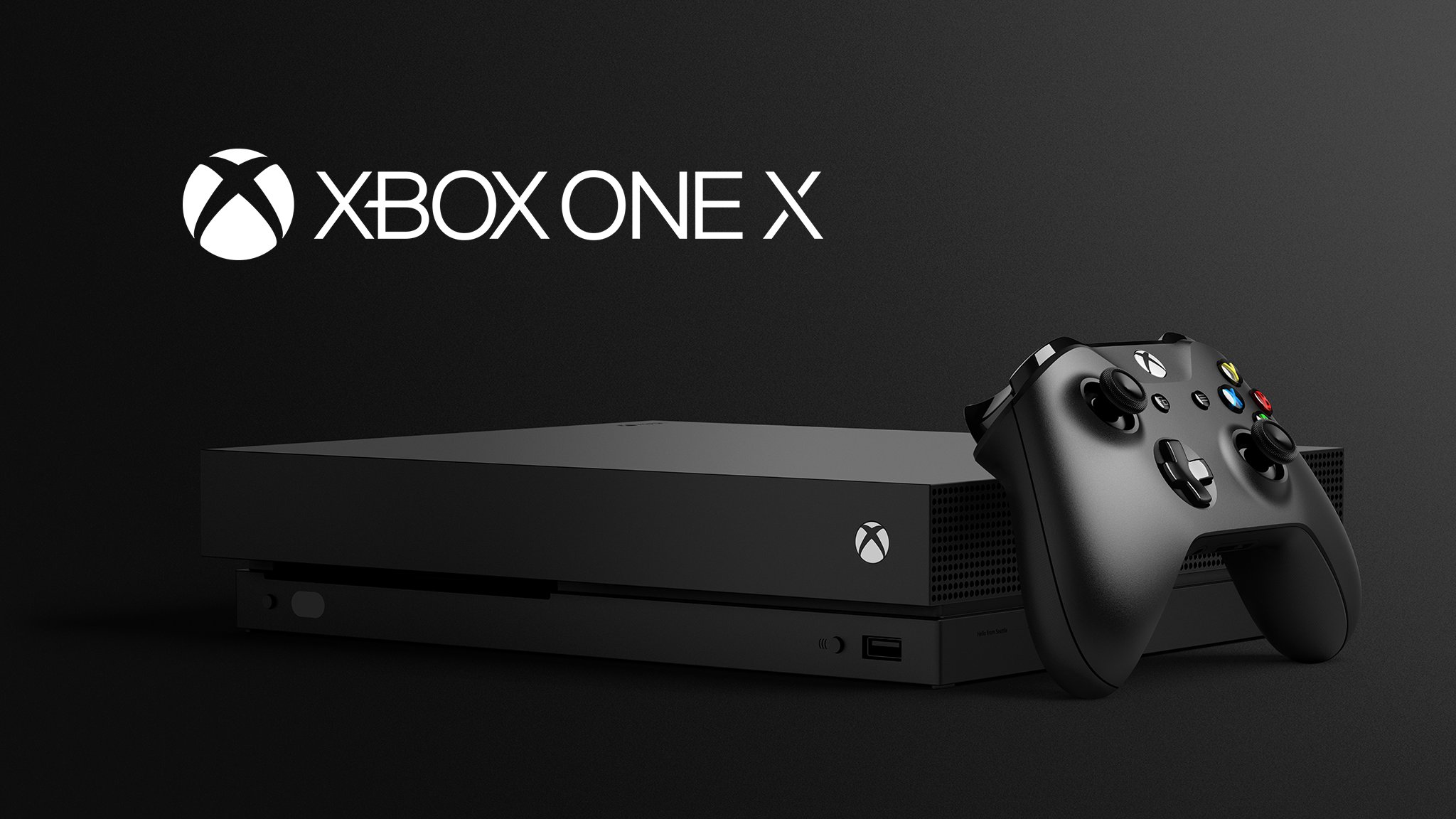 Xbox's newest console is an absolute powerhouse for gaming binges, ready to take on any game you can throw at it, future or past, in ultra high definition.
$499, www.microsoft.com.
Apple AirPods
Apple's little white buds have reached their final form; small, wireless, convenient and with monster battery life. If you've got an iPhone 7, 8 or X, you really can't go wrong. 
$159, www.apple.com.
Persol Metal Capsule Sunglasses
Persol is best known as the classic shades brand worn by everyone from Steve McQueen to Ryan Gosling. This new collection of lightweight metal aviators boasts a wide range of polarized sunnies guaranteeing maximum solar protection.
$350, Persol.com.
Olivina Men Deluxe Razors 
The classic double-edge razor set doesn't just look nice in your medicine cabinet, the manual control of its single blade prevents nicks and insures a close shave. There are insanely stylish options in bamboo, ivory resin and chrome.
Starting at $25, OlivinaMen.com.
Sexton Single Malt Irish Whiskey
Sure, we just cued up a holiday whiskey gift guide, but it's tough to cover every bottle. The totally tasty new Sexton Single Malt Irish Whiskey is made from 100 percent Irish malted barley and triple-distilled for smoothness. It also comes in a strikingly squat black bottle, adorned with a top hat-wearing skeleton.
$28, at thesexton.com
Molton Brown Black Peppercorn Gift Set
Molton Brown knows how to make fine grooming products for guys, getting their masculine scents from ingredients like black peppercorn and tobacco.
$52, www.moltonbrown.com.
Azzaro WANTED Freeride Limited Edition Cologne
This limited edition cologne is a smooth and spicy blend of ginger, bold cardamom, woody vetiver, tonka bean, and smoky juniper, and lemon. Plus, since the bottle looks like a revolver, it'll be a badass addition to your bathroom.
$85, Macys.com.
 G-SHOCK Mid-Size Mr-G Connected Timepiece
Casio's G-SHOCK soups up its upscale MR-G line with a "connected" timepiece that harnesses both radio waves and Bluetooth transmissions for ultra-precise time telling. Built with a lightweight titanium case and band and non-reflective sapphire crystal, it's smaller and slimmer than the typical chunky G-SHOCK.
$2,600, gshock.com.
Creative iRoar Bluetooth Speaker
There are more than enough mediocre sounding speakers with digital assistants out there, but we prefer quality sound and to leave Alexa behind. Creative still gets that, making the iRoar sound excellent and filling it with versatile perks like device-charging and an integrated SD card player.
$249.99, www.amazon.com.
Mini Desktop Crossbow With Infrared Sight
The warning says not to point this mini-crossbow at any living thing, but if you think we won't be firing off toothpicks at co-workers with this little guy, you would be sorely mistaken.
$79.99, www.uncommoncarry.com.
SaloonBox Curated Cocktail Accessories
This delivery service will send all your boozy needs directly to your door, from the mixers and bitters to the liquor that'll keep you fired up all winter. 
Starting at $39.99, www.saloonbox.com.
Navdy Dashboard Heads Up Display 
Add a helping of sci-fi to your ride with the Navdy HUD that'll let you control and view everything from your car's diagnostics to your incoming text messages without taking your eyes off the road—all with gesture controls so you never have to touch the screen. 
$399.99, www.amazon.com.
1926 MontBlanc Heritage Utility Bag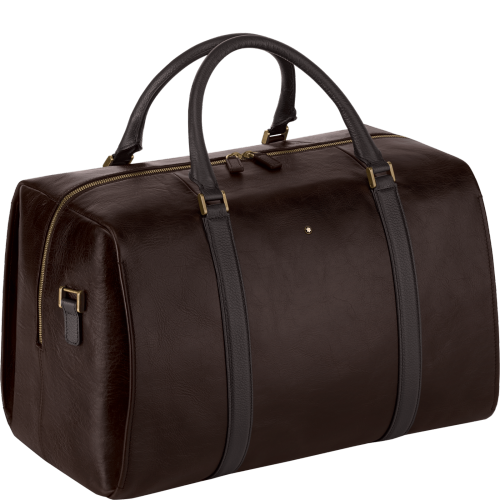 Superior craftsmanship and materials make this luxurious MontBlanc leather duffel a standout with its rich, vegetable-tanned exterior and detailed olive interior. This fine-ass-hell weekend bag will only gets better with age. 
$1,495, www.montblanc.com.
Playstation VR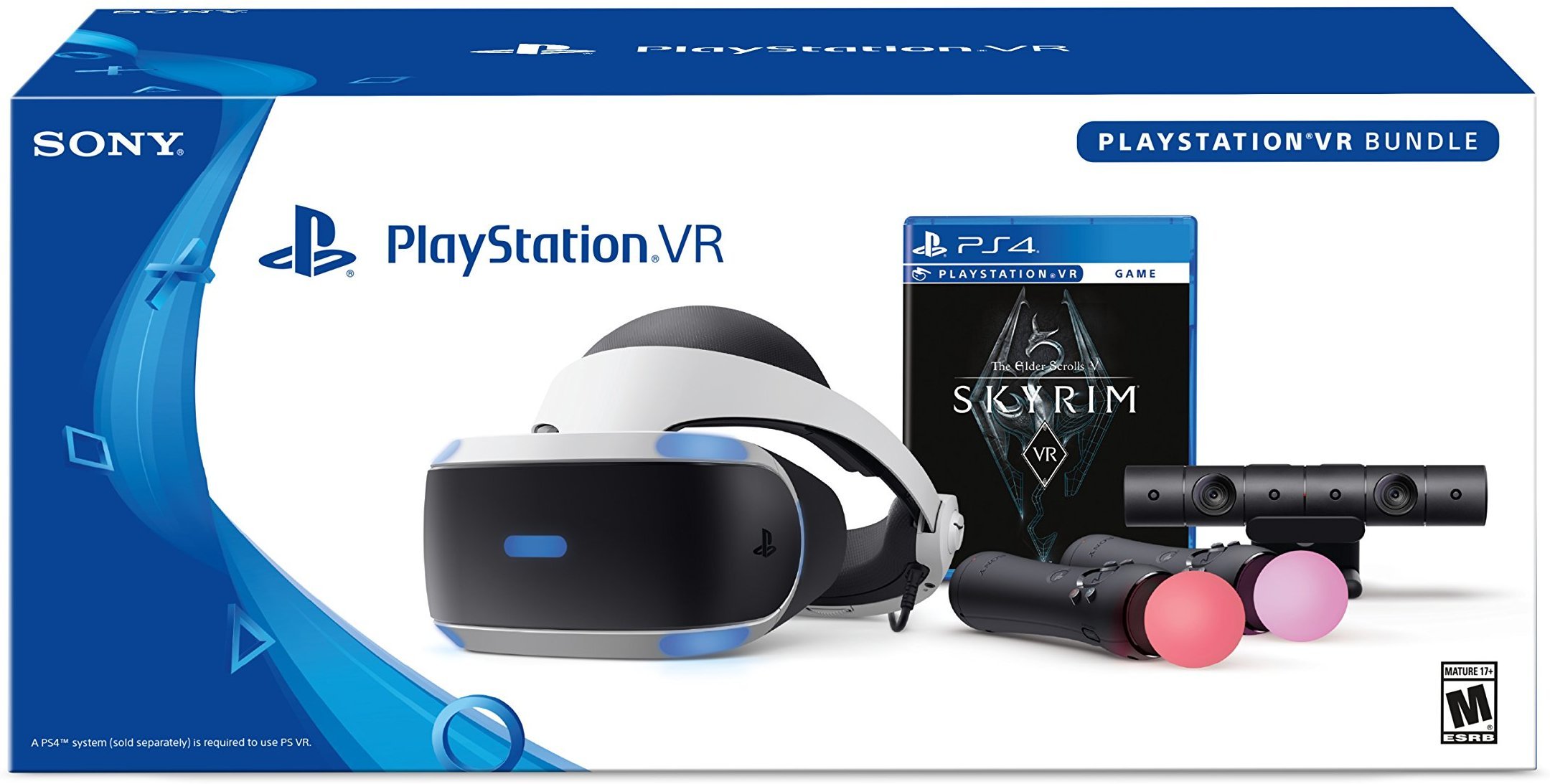 These add-on headset and controllers have tons of games to show off great VR experiences, all while harnessing the power of the PS4 you already own. 
Starting at $299, www.amazon.com.
Skull Ice Cube Tray
These oversized skull cubes lend an awesomely sinister vibe to any cocktail, without diluting your liquor.
$12.98, www.amazon.com.
Nikon D7500 DSLR Camera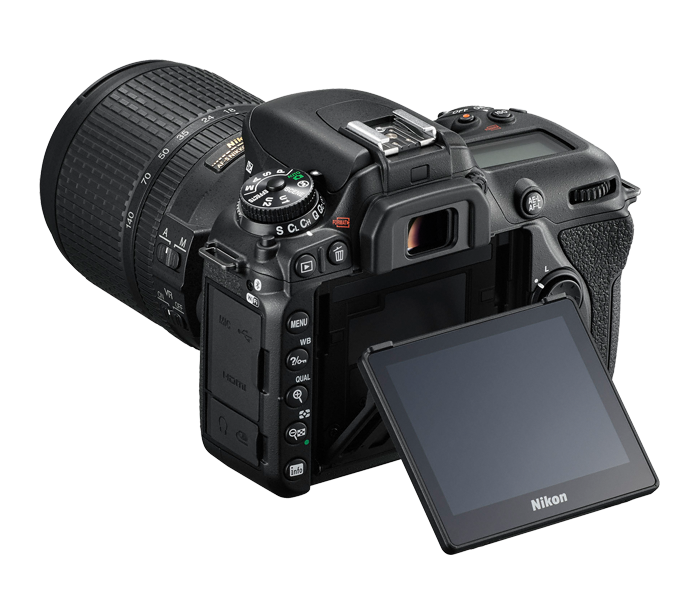 Nikon's latest prosumer model is the most versatile camera we've seen yet from the undisputed brand leader. Combine the quality we've come to expect with modern amenities like scene-specific settings and 4K video recording, and it's easy to tell why the D7500 has replaced the super-popular D500.
$1,249.95, www.nikon.com.
Todd Snyder x Timex Military Watch  
Classic military simplicity mixes with style with the latest Todd Snyder x Timex collab, and it comes with an extra camouflage nylon strap for when you wanna go full Rambo. 
$138, www.tomsnyder.com.
RAVPower Portable Charging Block
This RavPower charger truly is a brick, but we'll gladly opt for the larger size since it'll charge any device via any connection ten times over.
$69.99, www.amazon.com.
Traxxas Range Rover RC Truck
One of the coolest remote control toy trucks on wheels, Traxxas is a brand that brings the quality. Finding the off-roads to put this little beast through the paces is on you. (And if you're not into Rovers, they've got other RC vehicles, too.)
$449.95, www.amazon.com.
Santa Fe Stoneworks Bronze Knife
Craftsmanship is on full display here with with a damascus steel blade and a swirl of shell and turquoise handle. It's a collectible knife you'll treasure for years.
$99.98, www.huckberry.com.
Shinola Zip Travel Kit
Detroit-based lifestyle brand Shinola produces some of America's coolest and most durable leather goods. The brand's spacious leather dopp kit, with nylon-lined interiors, a zip enclosure and silver tone hardware, is both sturdy and stylish. Cop it in either black or brown.
$225, Shinola.com.
Samsung POWERbot Star Wars Vacuum Cleaner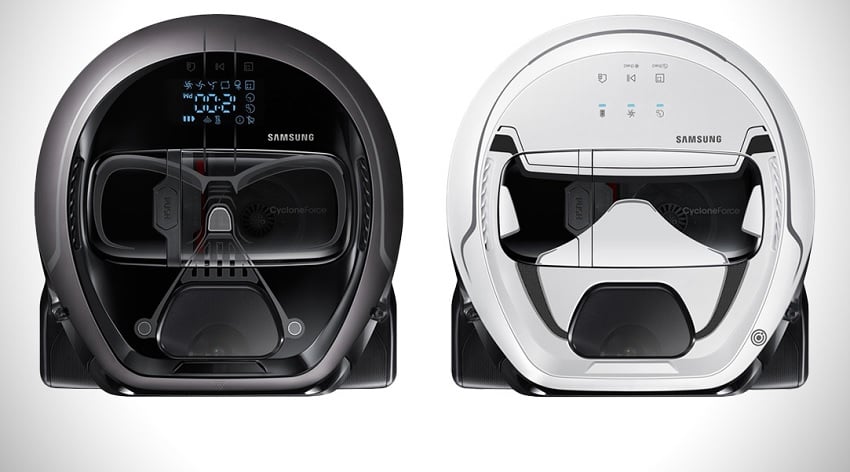 Use the Force to clean your floors with the POWERbot Star Wars Limited Edition line from Samsung. It maps the layouts of rooms to suck up dirt from every nook and cranny and even busts out Star Wars sound effects—like lightsabers and Darth Vader breathing—using voice commands. 
$799 (Darth Vader) or $499 (Stormtrooper), Samsung.com.
Super NES Classic
Nintendo's red-hot retro console and its 21 pre-loaded classic games are sure to be a crowd pleaser for those on your list this year…if you can get one.
$79.99, www.amazon.com.
Kith Sneaker Shop
No matter how cool or rare sneakers are on your list, expect to find them on this kicks-centric site. 
Shop now at www.kith.com.
Beast Box Grooming Gift Sets  
Keep your mane or beard tame with this grooming gear that'll keep your inner beast at bay.
Starting at $19.99, www.getbeast.com.
19-Function Leatherman Multi Tool
Formerly offered only in stainless steel, the blacked-out Leatherman Signal has 19 outdoor-ready implements, including two types of pliers, a 2.73-inch blade, diamond-coated sharpener, and a Ferrocerium rod for sparking tinder. 
$110 at Leatherman.com
Olympus TG-5 Tough Camera  
If your smartphone camera isn't quite cutting it but you also don't want a standalone that requires its own freakin' bag, the rugged TG-5 fits the bill, whether you're taking action shots in the ocean (it's waterproof) or snapping pics for your food blog.
$449.99, www.amazon.com.
Classic Arcade Cocktail Table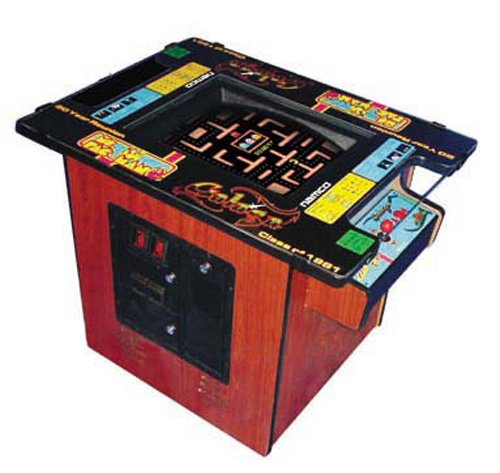 For maximum retro gaming, shoot for this old school arcade table, the kind you might have pumped quarter into when you were a kid. Grab the joysticks and get your game on with classics like Mrs. Pac Man and Galaga.
$1,999, www.arcadeclassics.net.
Vinyl Me, Please 
For the vinyl lover who isn't satisfied with digital downloads, VinylMe's monthly subscription service will scratch that retro itch for physical records and memorabilia you just won't find on Spotify.
Starting at $25 a month, www.vinylmeplease.com.