These Are the 6 Best Laptops for Any Possible Situation, From Making Porn to Taking Down Governments
These machines have got you covered.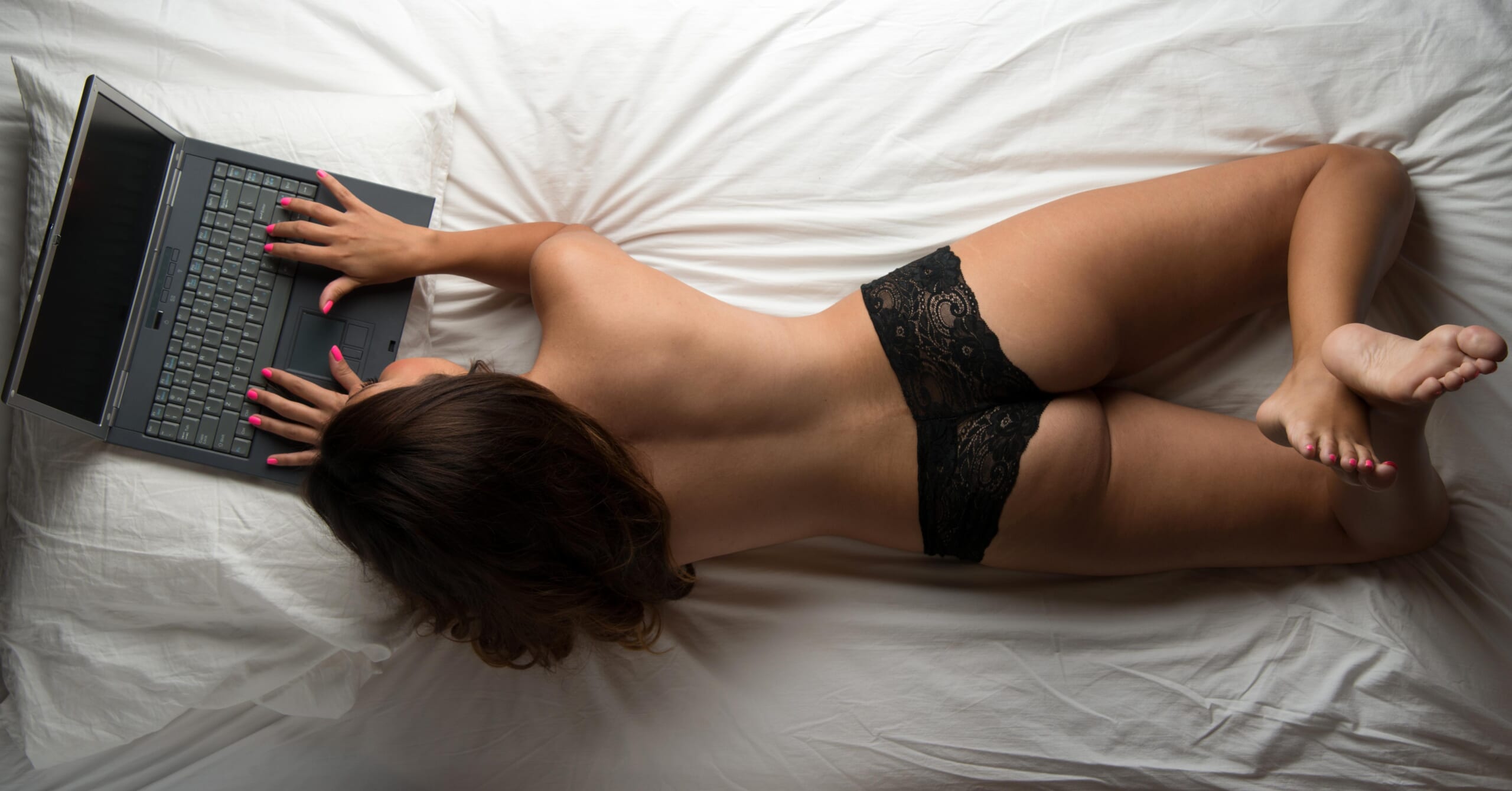 Credit: Getty Images
Even as tablets have risen as a popular portable option, there's no substitution for a complete PC when you're on the move when compared to their slate-like, downgraded cousins.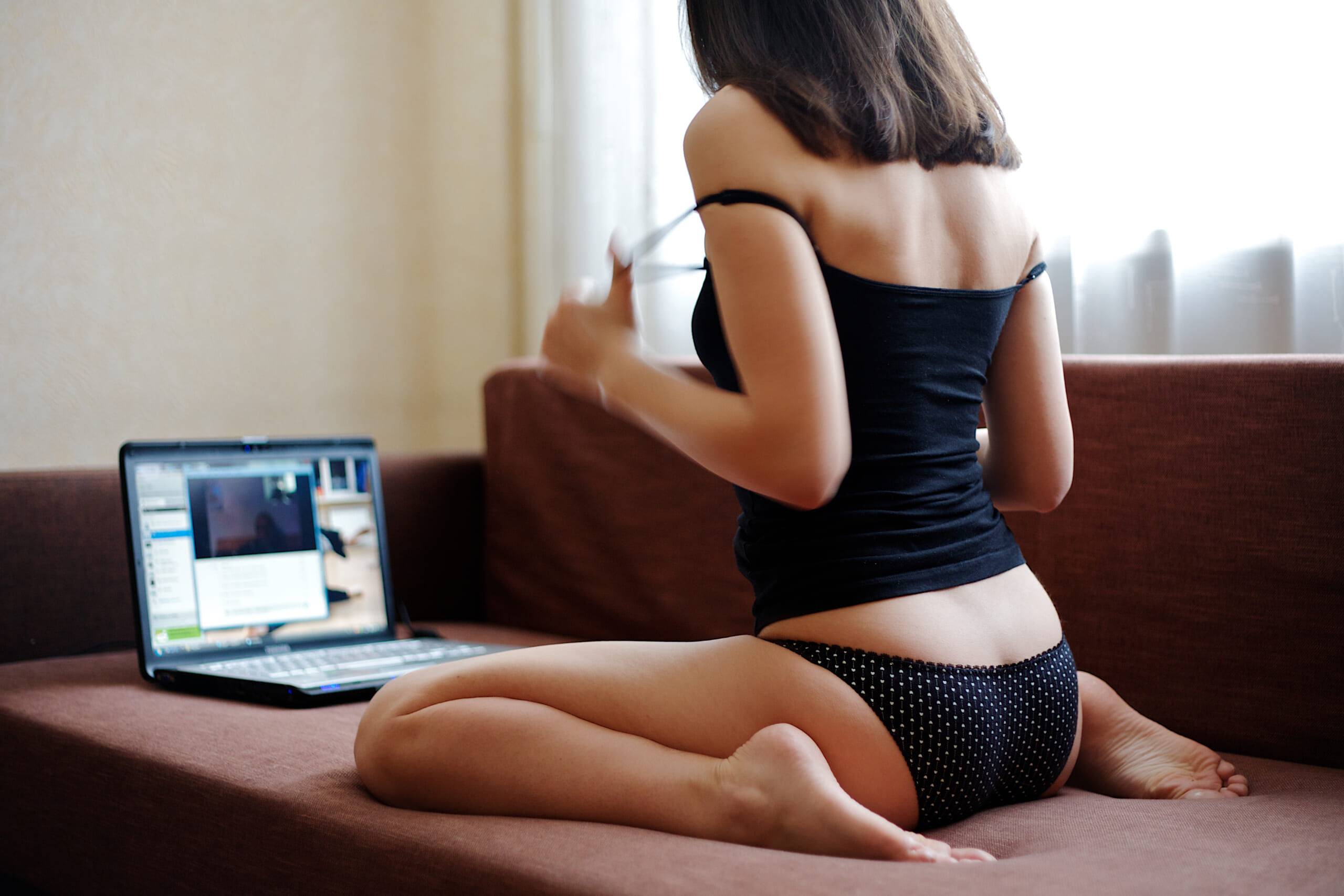 Here are the best laptops you can buy right now no matter what your circumstances are.
1. Best Laptop for Doing Literally Anything:  Apple Macbook Pro With Touchbar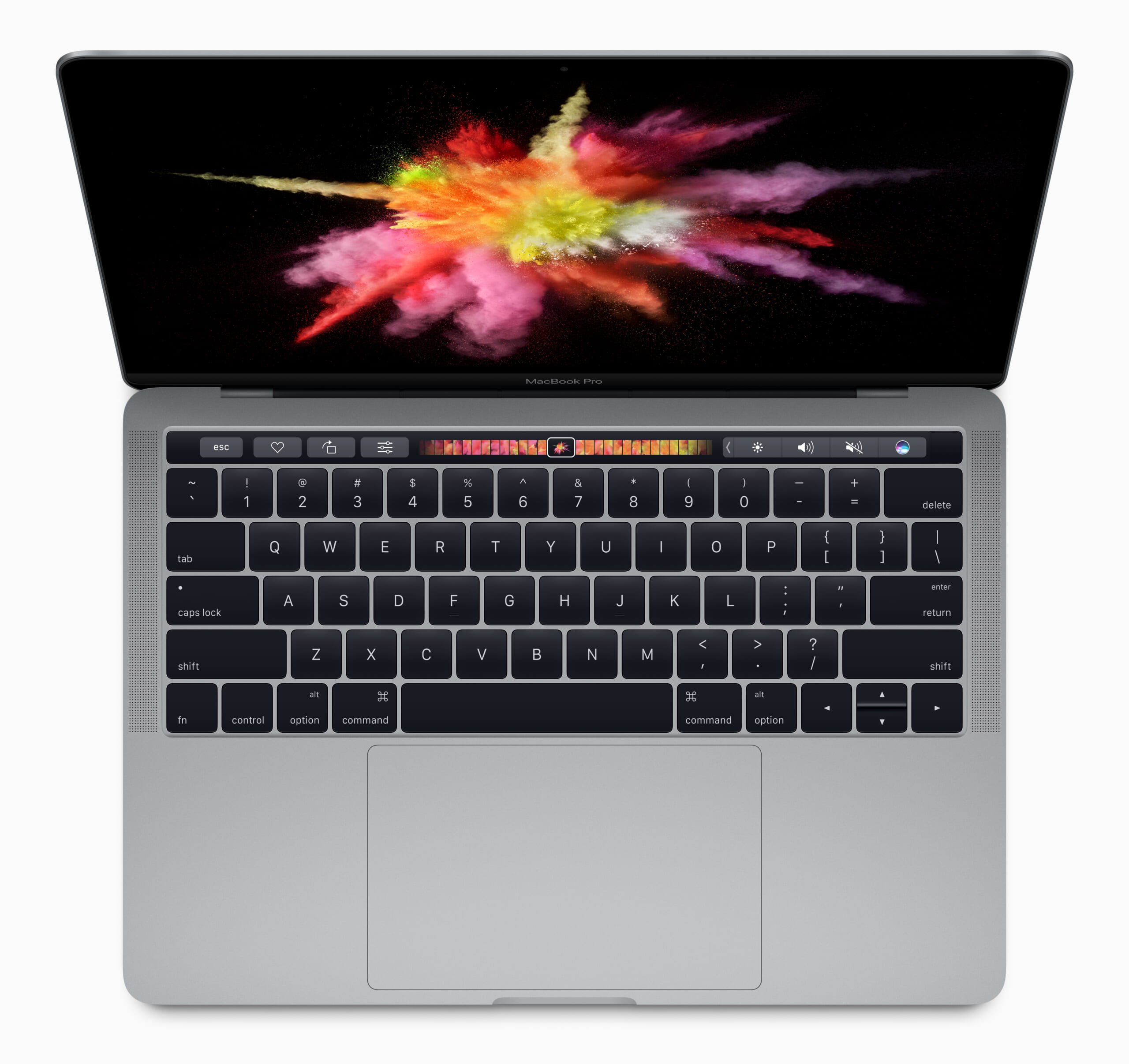 When Apple unveiled their new Pro laptop, the internet kneejerk tried calling it out for being overpriced. Then more thoughtful minds prevailed and realized that the beefy components found within it actually made the MBPs a value when compared to an equivalently spec'd laptop. The $2k+ price isn't bargain basement by any stretch, but the high-res screen, superior form factor, intuitive and versatile and customizable Touchbar and all the power under the hood make the 2017 MBPs the ultimate option for any project you could throw at it. 
It may be overkill for those that only use their computer for email and web browsing, but undertake a project with the MBP—from cutting your own mixtape to post-producing a video to developing a VR game to maintaining your entire life from health to finances—and you'll be damn impressed with the ease, speed and reliability that the 2017 Macbook Pro adds to your life.
2. Best Laptop for Drawing Dirty Scribbles on Things: Microsoft Surface Book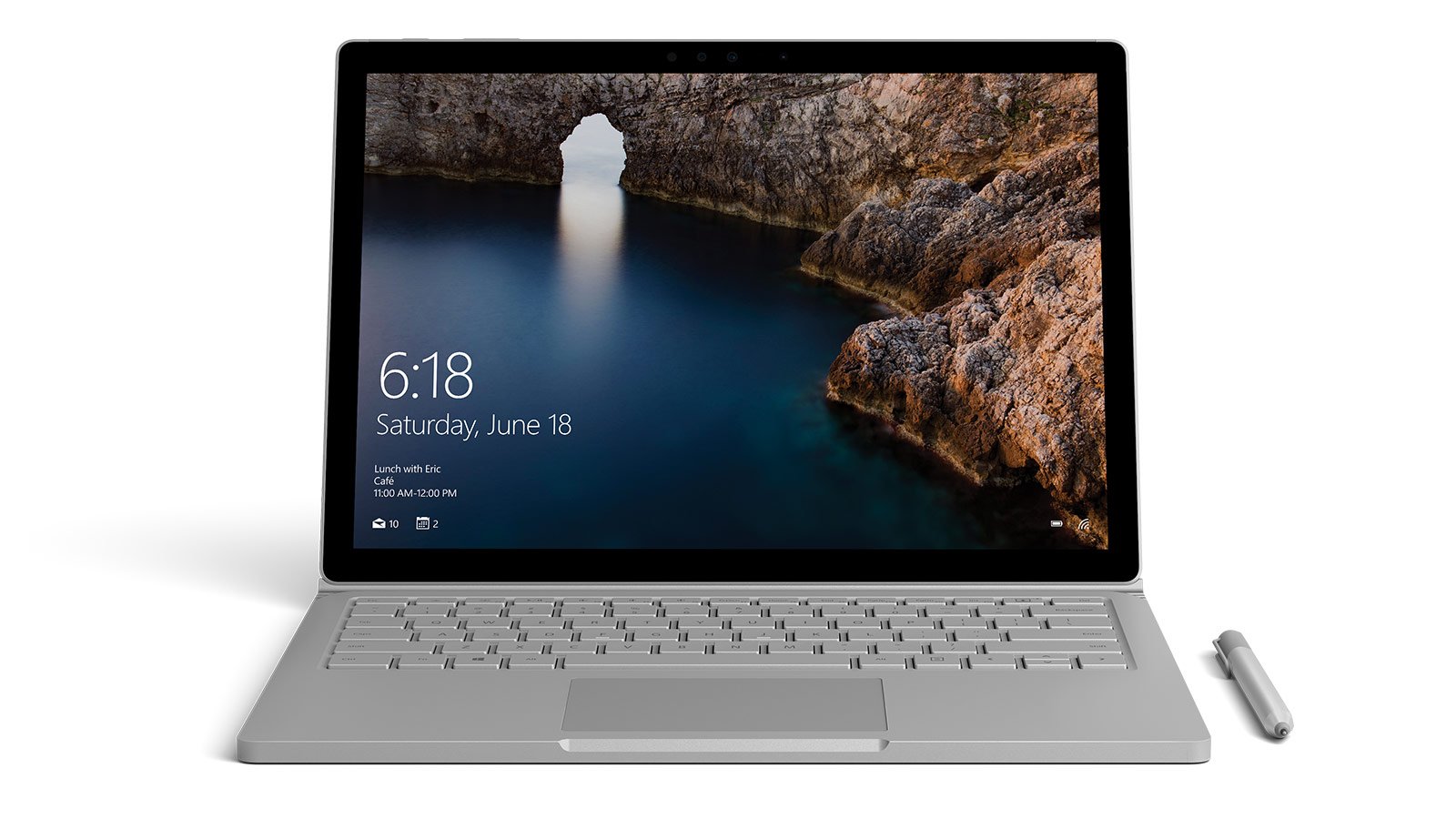 Microsoft's Surface line of tablets actually has a big brother called the Surface Book that's a proper folding laptop. It's got more style than we'd ever imagine, runs Win10 like a champ and, most importantly, comes with a neat little stylus that will let you draw, by hand, on anything you see on the screen. 
As much as computers help us communicate, having the ability to use handwriting and a computer that'll translate it from analog input to digital was incredibly useful in practice, whether we were notating an excel spreadsheet, jotting down notes or signing documents. And, yeah, when it came to drawing obscenities on anything we found on the internet, the Surface Book was unparalleled in its performance.
3. Best Laptop for Hacking Around the World: Razer Blade Stealth
Razer is known for premium offerings across their products, and their laptops are no different. Jammed with high-end components and thoughtful design cues, the Blades are all impressive, but the Stealth is a miniature marvel with its super slim form factor, huge power and unprecedented expandability. 
The Stealth is utterly discreet in terms of tossing it in your bag and forgetting about it, but return home with it and you can plug in a full, external graphics card (via Razer's external GPU enclosure accessory) and use the Stealth to do anything you would with its bigger brethren, even in gorgeous 4K resolution. If you had to choose a laptop to hack the planet while avoiding the all-seeing gaze of the NSA, Razer's Stealth would be it.
4. Best Laptop That's Not a Laptop: Samsung Galaxy Book
The only tablet worthy of this list is Samsung's Galaxy Book, a slate tablet that fully runs Windows 10 instead of an Android OS like Samsung's other tablets. The Galaxy Book has incredible battery life, a supremely responsive multitouch screen, and a wonderfully crafted keyboard case that firmly plants this one into the laptop arena. 
Imagine taking everything great about the Galaxy Note 8 and blowing it up to 12" proportions, and you've got yourself the Galaxy Book that's guaranteed to play nice with your other Samsung devices like their Galaxy smartphones thanks to their Samsung Flow technology. It seamlessly connects their devices, so files can be shared wirelessly even if neither device is on wifi.
5. Best Laptop to Buy After You Hit the Lottery: Acer Predator 21X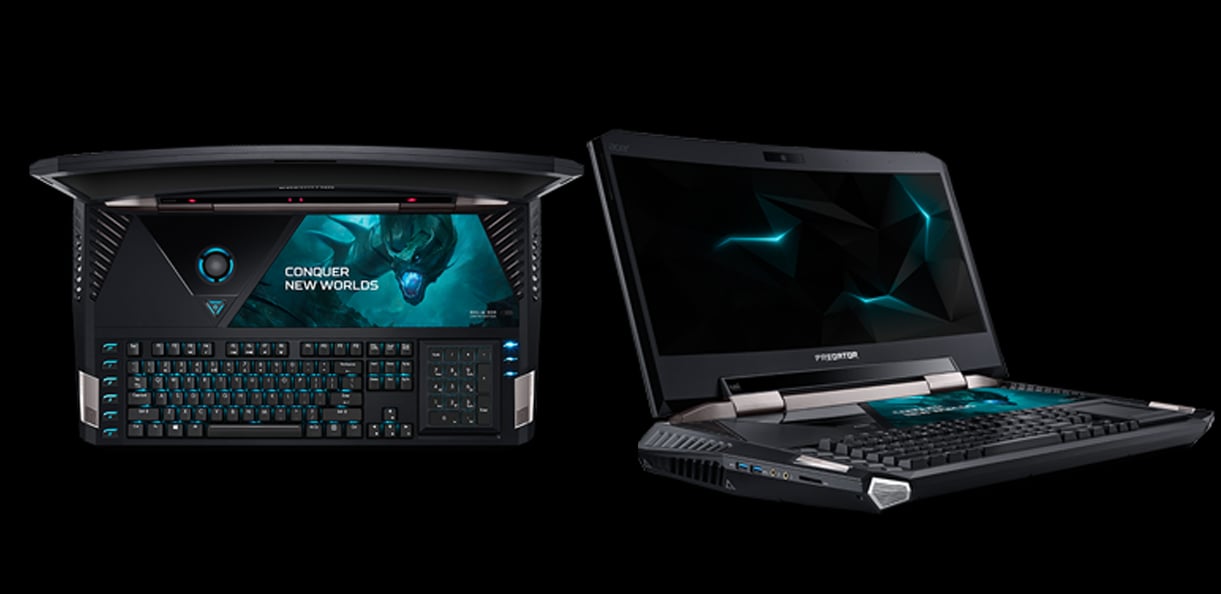 We're hard-pressed to call this monster a laptop when the term "mobile command center" may better fit the bill. Acer's Predator laptop has a 21" curved screen, full keyboard with customizable lighting, 64 gigs of RAM, a full blown, top of the line NVIDIA 1080 GPU, more fans than a European apartment, eye-tracking hardware and dual 512 GB SSD hard drives in addition to the 1 TB traditional hard drive. It's all stuffed into a somewhat-portable casing that lights up like the Rockefeller Xmas tree. 
With a limited edition of only 300 of these made, we're not surprised that the price tag it carries — $8999 — could buy a car instead. However, if you're looking for an all-in-one solution for a PC ecosystem that would hasten your plans to take over the world, whether you plan to do it from the comfort of your home or the lair you've built yourself underneath a volcano, the Predator is the right choice as long as money is no option.
6. Best Laptop for Super Computing:  LiquidSky Cloud Computing

If spending $9k on a computer isn't in the cards, but you still need supercomputing power for gaming, video editing or taking down world governments, LiquidSky is likely the right choice for you. The service lets you buy credits and remotely log into extraordinarily powerful PCs, from your own PC, from Android devices and, soon, from Apple computers as well. The remote machine shows up on your local device as if it's your own computer and can be customized any way you like, from tailoring your UI to installing whatever software you need. 
LiquidSky effectively turns almost any device into an awesomely powerful computer, and all that's necessary is an internet connection from your existing device. Pricing options run around the 20 bucks a month mark, but LiquidSky also gives you the option to earn credits by suffering through ads each day to rack up extra hours you can spend on their machines. No matter where you are or what machine you're on, LiquidSky gives you access to everything you need, regardless of what you're doing. That's a better laptop than any physical laptop could be.