Breitling Lifts Off With Reimagined Navitimer Cosmonaute
Breitling's latest release pays tribute to the first Swiss timepiece to venture into space.
There are some watches that are quite literally built different, with the sort of legacy and staying power most timepieces can only dream of achieving — the Breitling Navitimer Cosmonaute is one such watch. Dubbed the "first Swiss wristwatch in space," the watch itself lifted off in 1962 on the wrist of astronaut Scott Carpenter, and now gets a fitting, luxurious 2022 update.
The 1962 edition of the Breitling Cosmonaute itself has a history that hardly any other watch on the planet (or in the universe) can top — Carpenter wore it while orbiting the Earth three times during his Mercury-Atlas 7 mission six decades ago.
The real key with the legendary timepiece? A 24-hour dial that allowed Carpenter to tell time on Earth, all the way from space.
That version of the watch is being seen for the first time, while the newest Navitimer Cosmonaute Chronograph gets an update befitting any luxury watch in the year 2022.
Notably, only 362 editions of the newest Breitling Navitimer Cosmonaute are available, a nod to the 362 circumnavigations made by the mission, as well as a nod to the year in which Carpenter and the first edition of the iconic Navitimer Cosmonaute first blasted off.
Carpenter's OG Cosmonaute was damaged by water upon his return to Earth's atmosphere (and the ocean), but suffice to say, Breitling has taken the necessary steps to ensure the heroic timepiece gets a hero's welcome upon its return to market (for a cool price topping 11 grand, no less).
The timepiece features the classic hallmarks of Breitling's finest and most functional timepieces, including a 24-hour slide rule design for tricky calculations, plus an open sapphire crystal caseback that nods to Carpenter's historic, groundbreaking journey.
The platinum bezel on the new Navitimer Cosmonaute is also a seriously upgraded touch that helps this modern classic stand apart even further — to say the least.
In a nod to the versatility of this watch, it's available both in a stainless steel design and on a fittingly elegant black alligator leather strap — either option is a fine addition to any watch collection.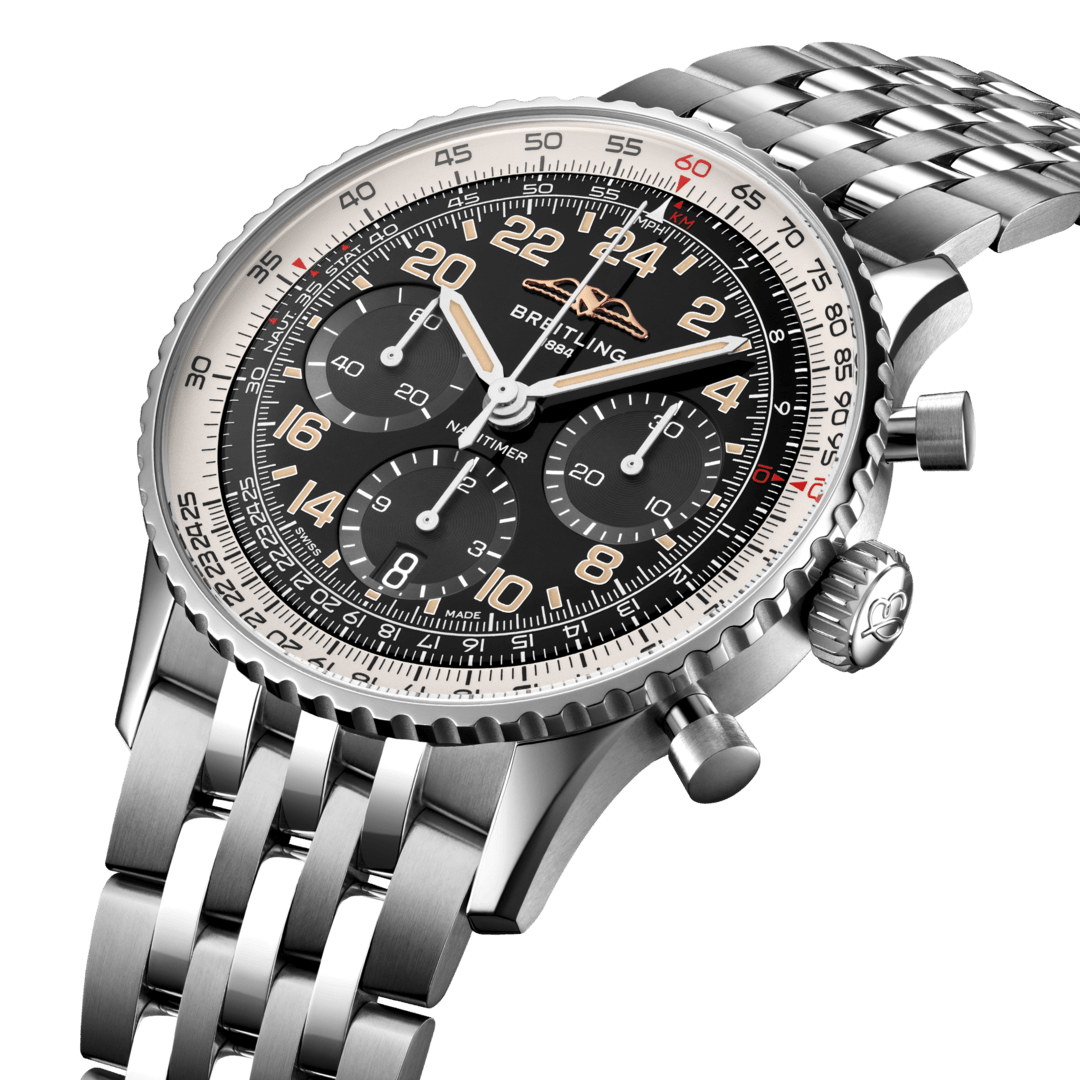 As Breitling says themselves, "This new watch honors the aesthetics of the original Cosmonaute, with subtle updates that work almost imperceptibly to give it its modern-retro appeal."
If that sounds like a timepiece you simply can't live without, we say the countdown is on: Get this incredible Breitling Navitimer now before it's gone for good.