Breitling Celebrates 70th Anniversary Of Navitimer Watch With Bold New Colors
Wrist candy alert.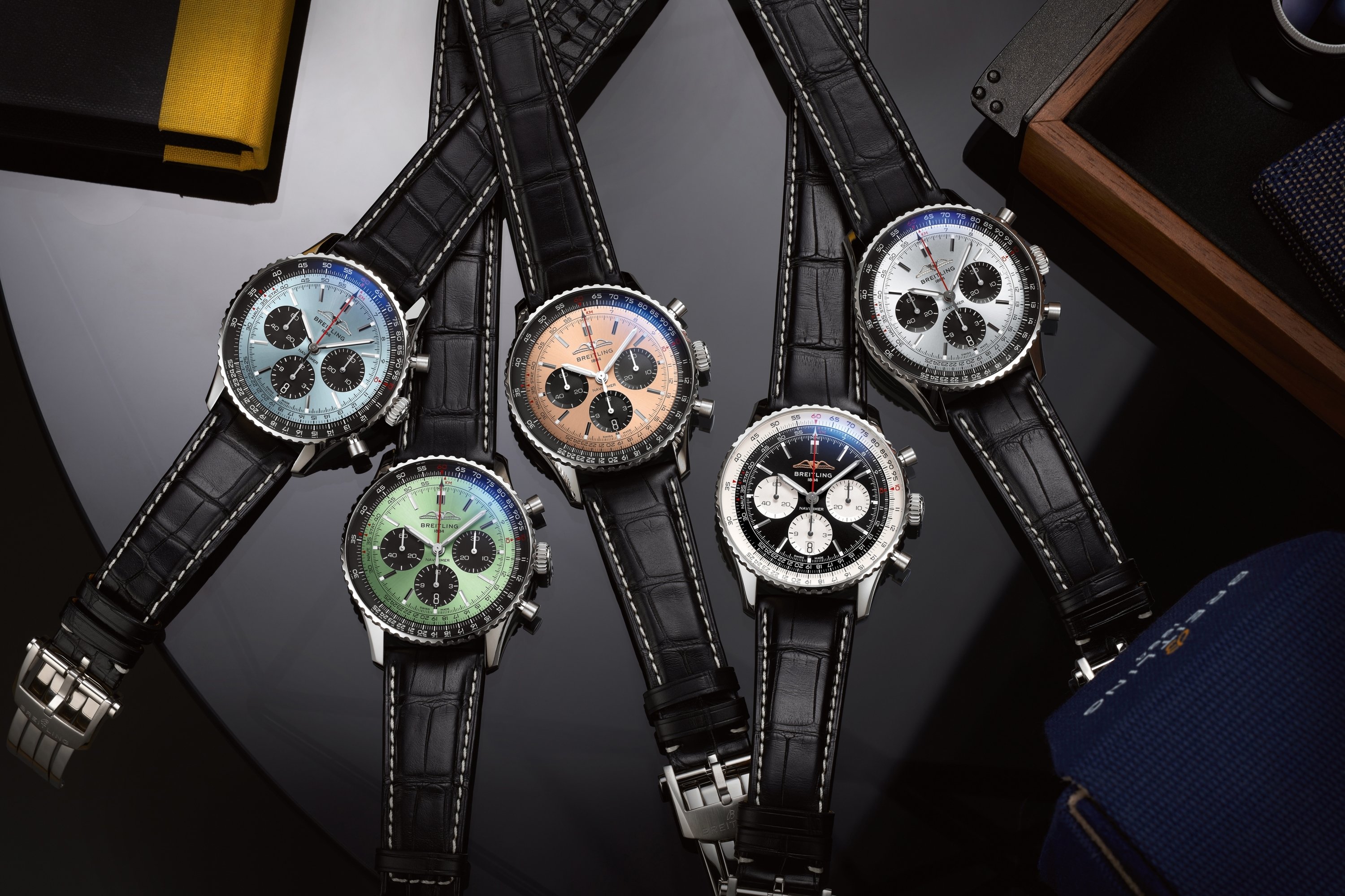 Breitling has built its brand on speed, on functionality and on a rugged elegance that's proven a time-honored staple for seven decades. Innovative companies never truly rest though, and it's with forward motion in mind that Breitling debuted its new 2022 Navitimer Collection in snazzy new colors including options in copper, icy blue, and mint green.
Breitling has previously revamped its brand through collaborations with other iconic British companies, as with this year's Breitling x Triumph partnership, but this effort is an undertaking brought about by 70 years of the Navitimer.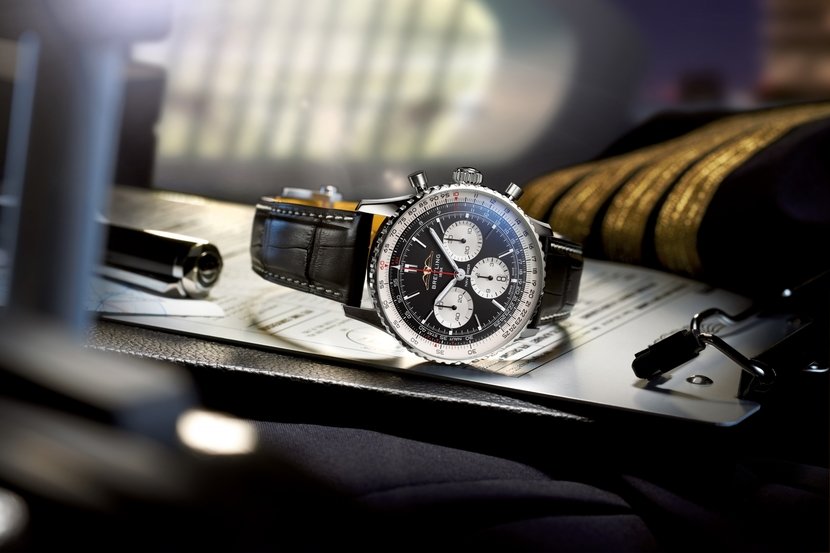 The company says the new Navitimer collection (starting at $9,000) "captures its most classic features, while enhancing them with modern refinements."
If you're in the market for a handsome luxury watch that packs a punch in terms of bells and whistles, Breitling is your go-to — whether a new model or a tried-and-true classic.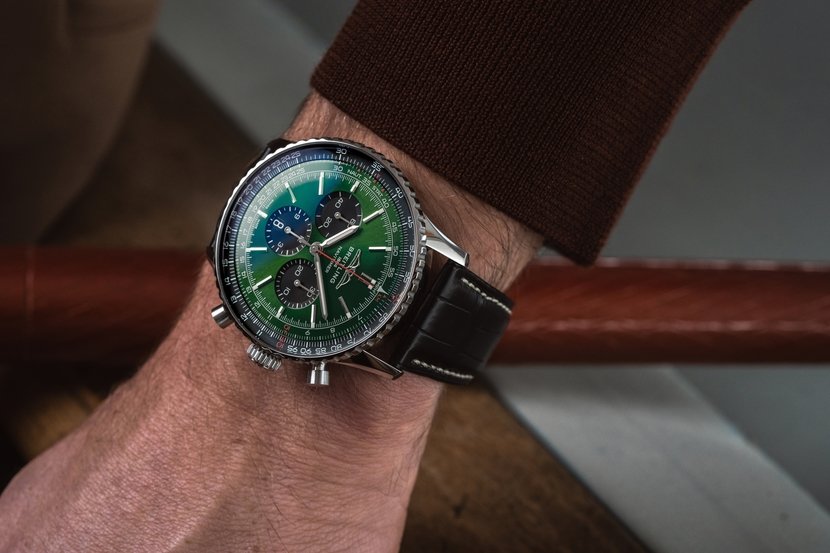 The Navitimer in and of itself has been a trusted, visually striking and highly functional watch since its inception, with a circular slide rule design that turned it into a valuable tool for pilots.
Of course, style icons like Miles Davis and Serge Gainsbourg also made Breitling their timepiece of choice through the years.
"We don't throw the term 'icon' around lightly," Breitling CEO Georges Kern said. "The Navitimer is one of the most recognizable watches ever made. It's on collectors' lists of the greatest watches of all time."
The slide rule and triple chronograph counter dials remain the same on the new 2022 Breitling Navitimer, but the slide rule has been flattened and the dial has been accented by a domed crystal for a modern finish.
The new run of Breitling Navitimer chronographs is collector-worthy in terms of its scope, its features and the wide range of updated icons one can choose.
Take your pick between cases sizes of 41, 43 or 46mm, plus a stainless steel or 18-karat red gold case, not to mention a semi-shiny alligator strap or a seven-row metal bracelet. Any combination makes the 2022 Breitling Navitimer a distinctive, refined and highly useful watch for enthusiasts and style aficionados.
For the record, our favorite might be the B01 Chronograph 46 in a flashy yet still subtle deep emerald green.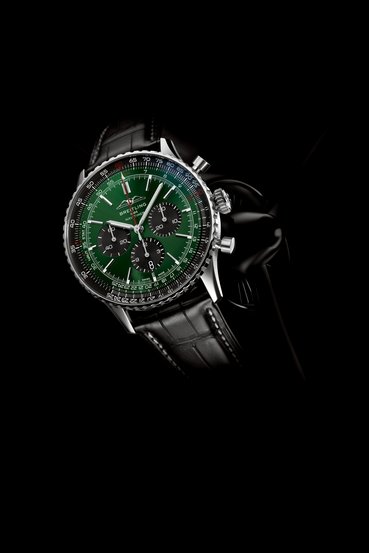 The company has also enlisted the likes of NBA star Giannis Antetokounmpo and American Ballet Theatre principal dancer Misty Copeland as official Breitling ambassadors in a new campaign fittingly titled "Navitimer – For The Journey."
A Breitling watch is certainly fitting for journeys of all types, especially as the world reopens anew once again. The new Navitimer, whichever model you happen to select, is along for the ride — no doubt about it.