3D Holographic Porn Is Coming, Whether You're Ready Or Not
It could be the biggest X-rated innovation in years…
CamSoda
Next month at the Adult Entertainment Expo in Las Vegas, the folks at CamSoda—who already brought us "the iTunes of blowjobs"—will debut their Holo-Cam technology in person, projecting live cam models on a giant four-foot display.

It'll be a proof of concept for the consumer-sized projectors made for conveying 3D holographic images from laptops, tablets and phones at home. The pyramid displays can supposedly be purchased online for as ridiculously low as $1.50, depending on the size of the screen.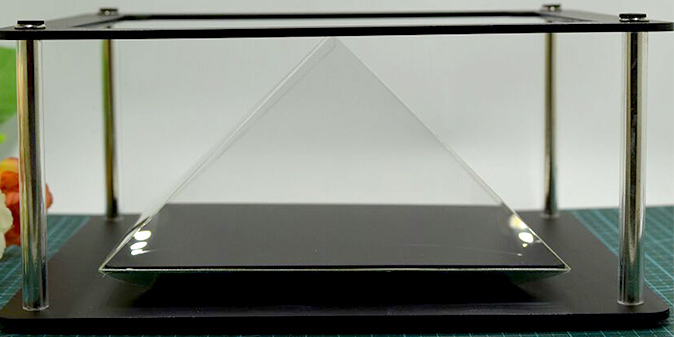 "We're thrilled to announce the launch of Holo-Cam, which allows users to interact with cam girls in an immersive experience like never before," said Daron Lundeen, President, CamSoda. "This is a huge milestone not only for us but the industry at large, and we're excited to be leading the charge."

And charge they will, both for weekly interactive shows—where you can text or voice your requests—and private shows with the model of your choosing. They will be launching soon. And although the "usual rates will apply," the weekly shows will be free the first month.
The demographic they're targeted for this product should be immediately apparent based on the familiar Star Wars-like opening crawl in the demo video below. Which begs the most obvious question in the galaxy: How much will it cost to get one of the models to dress up like Princess Leia and then do a seductive space-racy striptease?

"Help, Obi Wan Kenobi, you're my only ho—God, oh God…OHHHHH…" Mercy! What? You weren't already thinking the same thing?
h/t: Mashable