Final Ford GT Headlines Lego's 2023 Supercar Models
The 1,466-piece, 1:12 recreation of the American supercar will be joined by Ferrari, Pagani, McLaren and Porsche Lego models.
Just as Ford is sending the GT off into automotive history with final editions featuring ludicrous track-only power and literal pieces of Le Mans history, Lego is paying tribute to the American exotic with a detailed model from its advanced Technic series.
With 1,466 pieces and an 18 years-plus age recommendation, the Lego Technic 2022 Ford GT really is intended for the mechanically curious supercar lover.
The 1:12-scale model requires assembly of the rear-wheel drive transmission's differential, four-wheel independent suspension, front-axle steering, opening doors, headlight details, working spoiler wing, opening hood, and the shooting pistons of a miniature twin-turbo V6.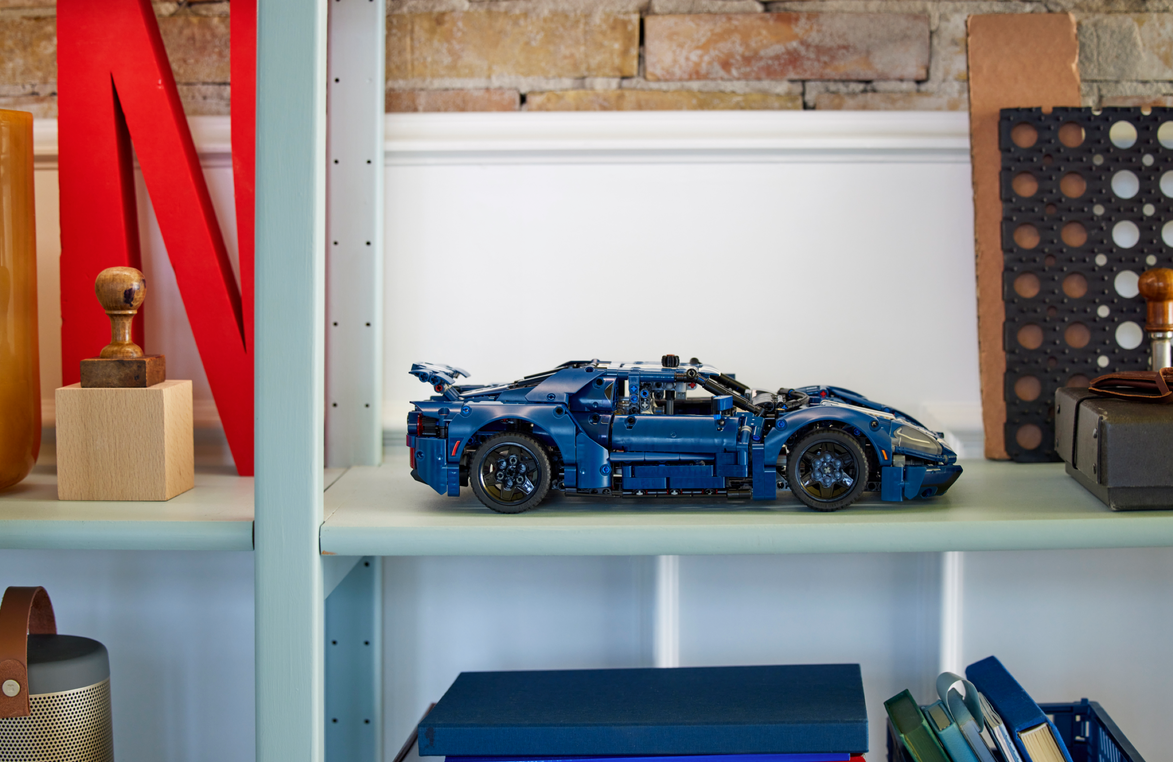 Lego released multiple strikingly complex models of covetable cars in 2022, including a 3,778-piece Ferrari Daytona SP3 and McLaren Racing's MCL35M Formula One race car. And according to Road & Track, the Dutch building block brand will continue the trend in 2022 under its more kid-friendly Speed Champion label.
Look out for Lego-ized versions of the R34 GT-R from 2 Fast 2 Furious, a Ferrari 812 Competizione, Pagani's new Utopia hypercar, the McLaren F1 LM, and the Porsche 963 LMDh racer slated to compete at the 2023 24 Hours of Le Mans in June.
All of these Lego model rides—including the Ford GT—drop on March 1, 2023.