The First-Ever Rolling Yeti Cooler Is Here to Haul Your Ice-Cold Beer This Summer
Yeti finally got some wheels.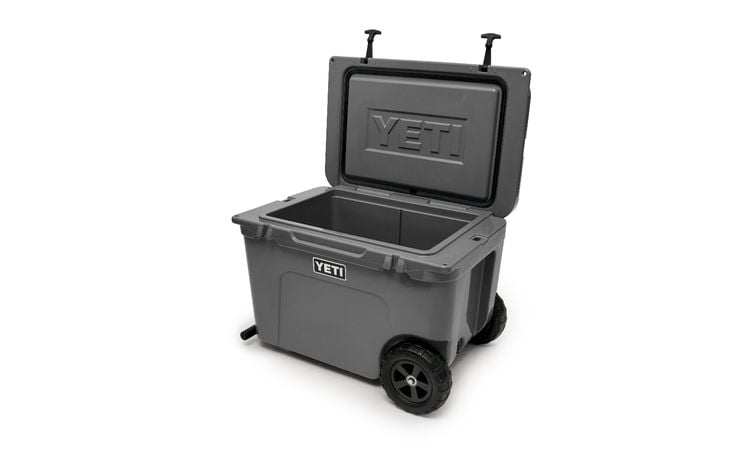 Yeti Coolers
The legendary Yeti cooler has gotten an upgrade, and it couldn't have come at a better time. Yes, just in time for summer, the iconic box has sprouted wheels.
The rugged, beer-chilling ice box that's served double duty as a makeshift seat at countless campsites, hunting grounds and tailgates for over a decade is more portable than ever.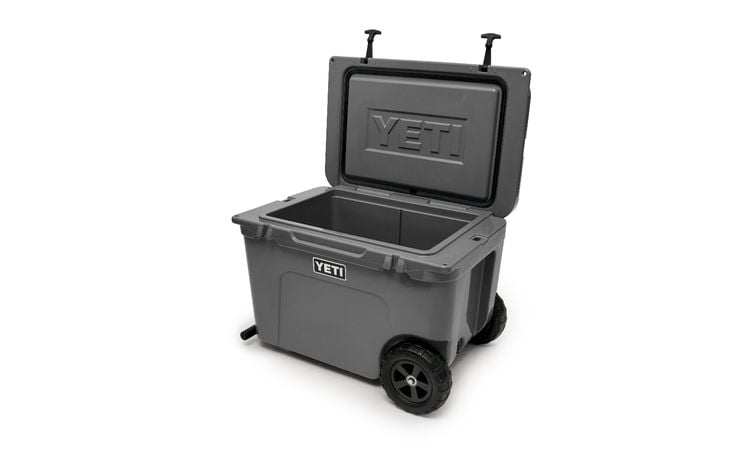 The Yeti Tundra chills 45 beers and employs the same resistant rotomolded construction and pressure injected insulation of its predecessors. But for the first time in the company's history, they've outfitted they're model with two impact-and-puncture resistant wheels and a T-Bar aluminum handle. 
It's only a matter of time before we see the Tundra popping up in glorious "Yeti-butt" photos. 
Pick up the first rolling Yeti cooler for $400. 
h/t: Hi Consumption