Fitbit Charge 3 Takes Aim at Apple Watch With Smartwatch-Style Features
This is sweet.
Fitbit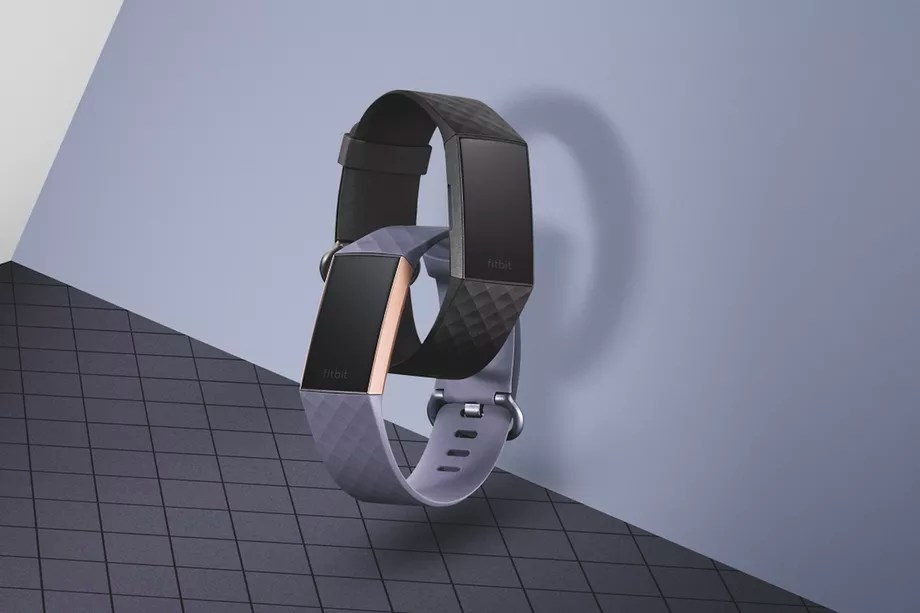 Is Fitbit gunning for Apple, looking to take their own big piece of the smartwatch pie from the tech giant? Seems like they're headed that way with the Fitbit Charge 3.
The Charge 3 is an evolution of the Charge 2 and cosmetically they're the same. It's what is under the hood that matters.
Not that the Fitbit is remotely imitative of the Apple Watch. The Charge 3 still has that smooth, streamlined look, the screen blending into the band. It is, however, more sturdily built, reports the Verge, with "a new aluminum body and Gorilla Glass 3 screen borrowed from the Versa line. The display is now a touchscreen with support for grayscale colors (in addition to just plain black and white) along with 40 percent more active screen area than the Charge 2."
Well okay then. The really impressive part, however, is the following:
The Charge 3 is water resistant (up to 50 meters) and now offers swim tracking in addition to the other forms of exercise that Fitbit has offered in the past. Fitbit has also upgraded the heart rate sensor for better accuracy and added the same SpO2 (or oxygen saturation) sensor found on its smartwatches. Crucially, the Charge 3 now offers up to seven days of battery life on a single charge (up from five days on the Charge 2).
These features double down on the Fitbit legacy as an athlete's best friend while clearly veering into Apple's lane.
There's at least one feature no Apple product could ever touch, however — the battery of the Charge 3 could last a week before needing a recharge.
That's an eternity in smartwach-fitness tracker time.
There are numerous refinements in the Charge 3, including several features geared toward setting fitness goals in addition to tracking.
And if this tracker is really trying to outdo just about any other smartwatch on the market, it's doing that with the price, according to The Verge: It has "a $149.95 Core version and a $169.95 Special Edition that features NFC and supports Fitbit Pay for payments."
That's not too shabby. 
The Fitbit Charge 3 is already on preorder and will be in stores in October.