John Mayer and G-Shock Launch Casio Keyboard-Inspired Whiteout Sports Watch
The Dead and Co. singer/guitarist's latest G-Shock collab with Hodinkee is a $180 limited-edition timepiece.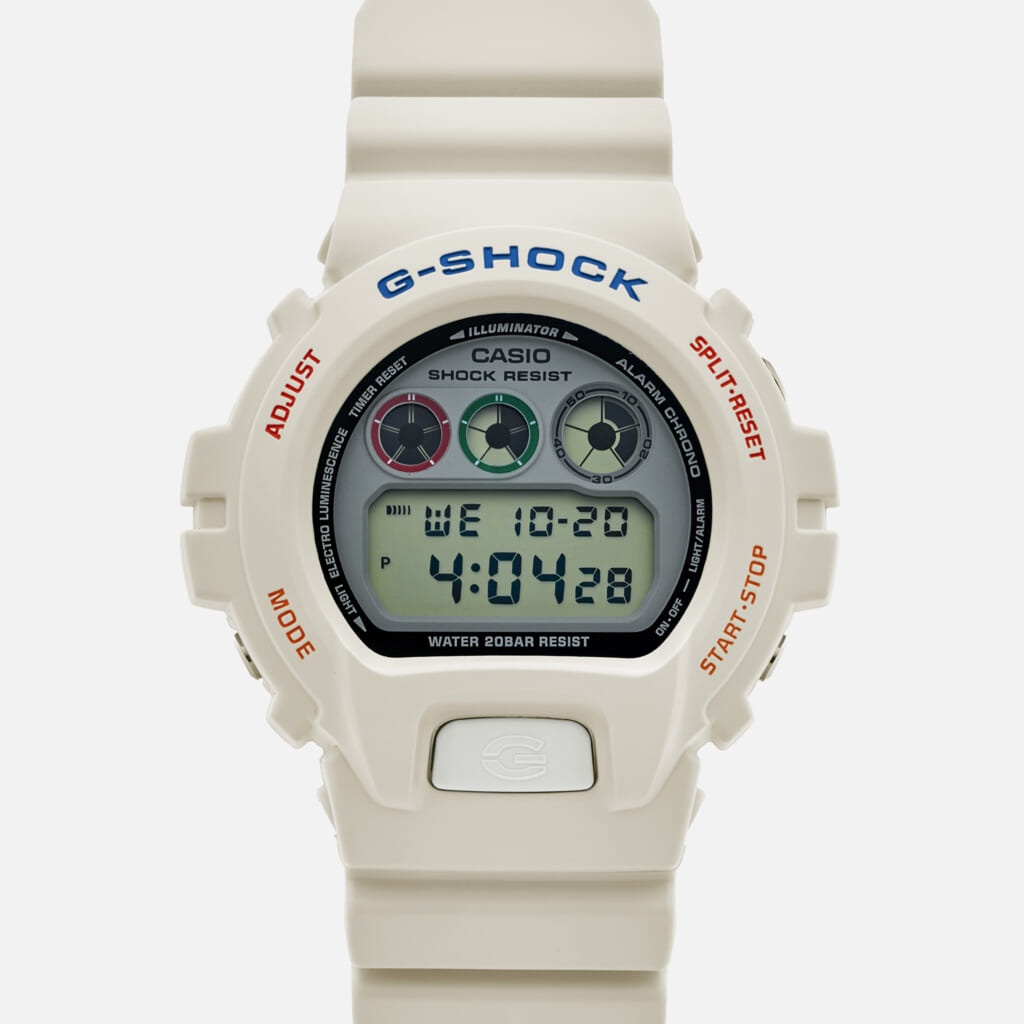 The G-Shock DW6900 designed by John Mayer and the watch enthusiasts at Hodinkee last year must've been a hit, because they're dropping a sequel.
The guitarist and singer for Dead & Company—which features Mayer playing alongside three surviving Grateful Dead members—previously partnered with G-Shock on his first-ever watch collab in 2020. The model was inspired by a retro Casio keyboard that the "Your Body Is a Wonderland" singer played as a child.
This subsequent limited-edition DW6900 also harks to the colors of a 1980s-style Casio (the parent company of G-Shock) that was launched back when hairspray was a grooming essential and hair metal was topping the pop charts.
All of its colors, from the off-white 53.2mm resin case, the Mode and Start/Stop indicators in sunshine yellow, and the Adjust and Split/Reset indicators in tangerine orange, were featured on the Reagan-era Casio PT-80 keyboard.
The periwinkle shade used to highlight the G-Shock text, as well as the red, green and gray circles found on the "Triple Graph" display are also hues original to the retro instrument. To commemorate the collab, stylized "John Mayer" and "Hodinkee" text appears on the stainless steel caseback.
A Japanese-made quartz movement powers functions including a 24-hour clock, a 1/100th stopwatch, a 24-hour countdown timer, a multi-functional alarm, flash alert, and G-Shock's own adaptive EL backlight with Afterglow.
Priced at an affordable $180, the John Mayer and Hodinkee x G-Shock DW6900JM21-7 is available to purchase online now.