Nike Debuts First-Ever Indoor Cycling Shoe
The SuperRep Cycle is made for spin-class warriors and other exercise bikers working out at home.
Nike has unveiled the SuperRep Cycle, the athleticwear giant's first ever shoe designed specifically for spin class warriors, exercise bike owners and other indoor cyclers who are working out at home.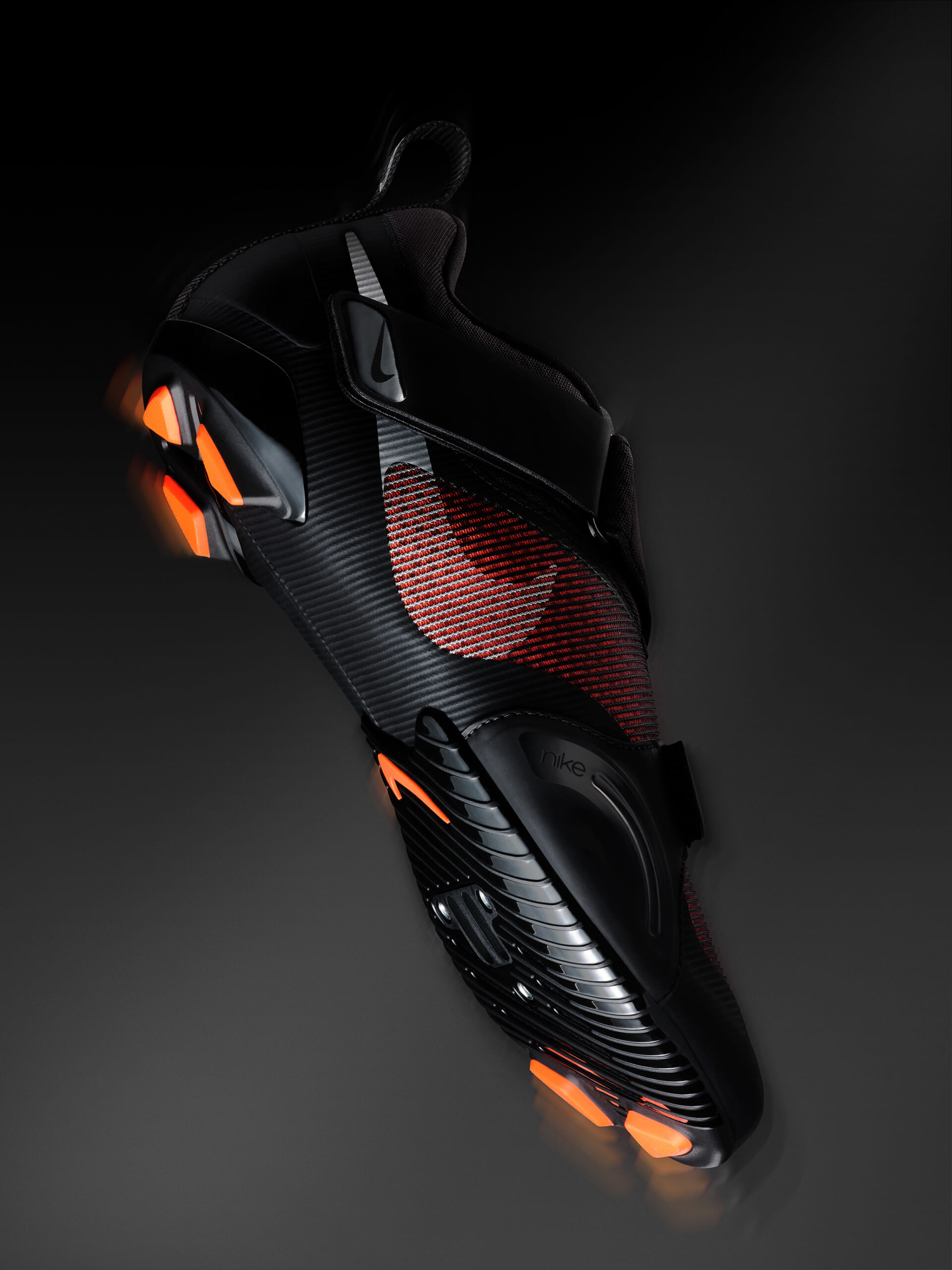 A number of the sporty footwear's features are tailored to support riders' lateral and out-of-saddle movements. A support arc on the shoe's medial side helps keep feet secured during "Figure 8s" and side-to-side combination maneuvers.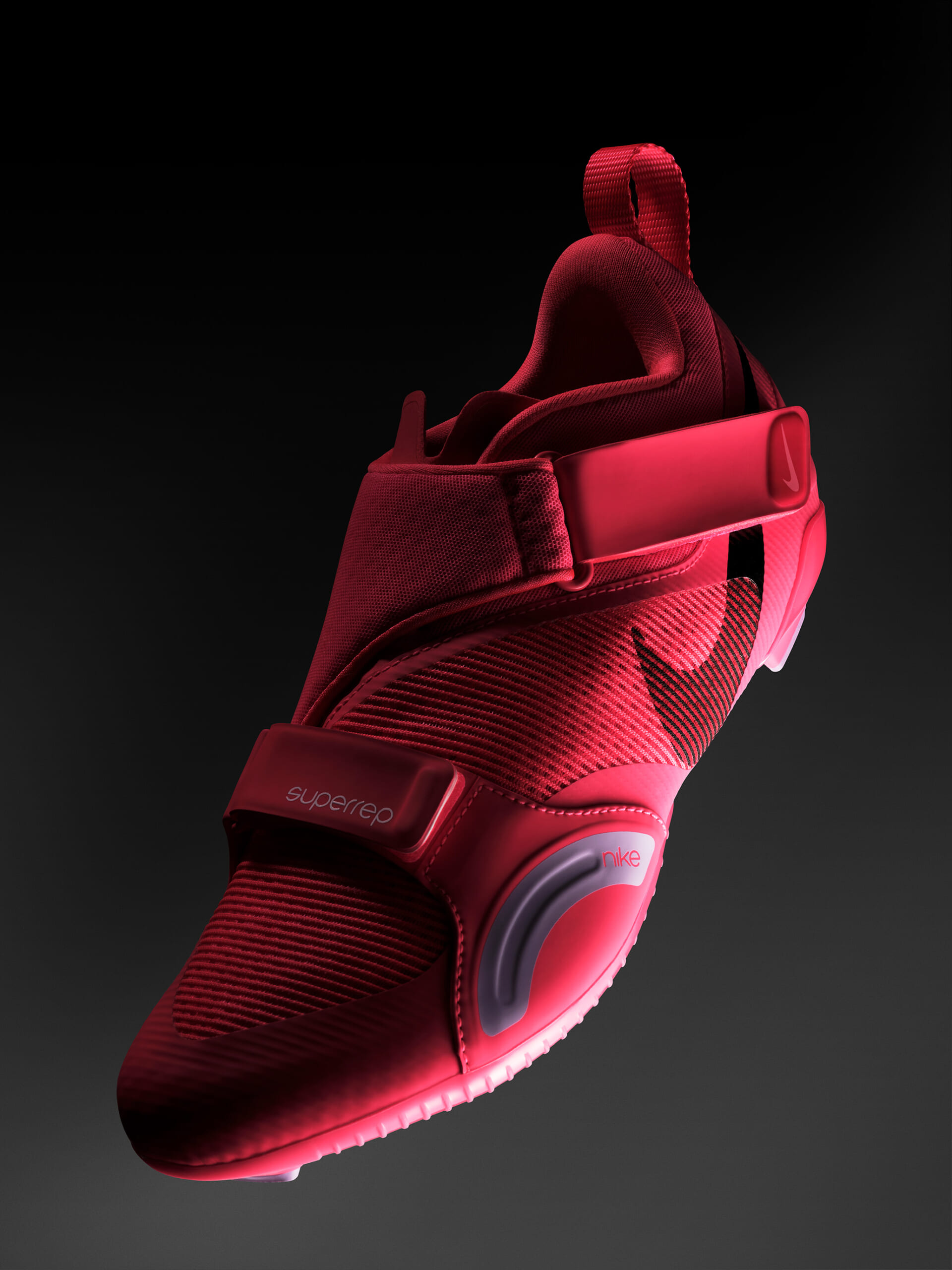 The Nike SuperRep Cycle boasts lightweight, translucid mesh on the upper, a perforated sockliner, and bottom-mounted vents to enable better airflow around the toes, all of which work in conjunction to cut down on water weight amassed during a sweaty session.
The SuperRep Cycle's clips are compatible with many major cleat system but they can also be worn as-is on caged petals. A simple closure system allows for easy mounts and de-mounts, while rubber studs and a textured toe plate provide traction while walking. A classic black and white colorway is aimed at men, while the women's come in neon orange and pink.
The SuperRep Cycle joins the HIIT-spec Air Zoom SuperRep and group-fitness worthy SuperRep Go in the SuperRep family of trainers. Following its European release on May 1, the SuperRep Cycle arrives in the U.S. on May 26 before a global release on June 1.