Paige Spiranac & Maxim Launch Limited Edition Hot 100 Merch
Spiranac's stunning Hot 100 photo shoot is being immortalized with collectible hats, towels, t-shirts, and accessories.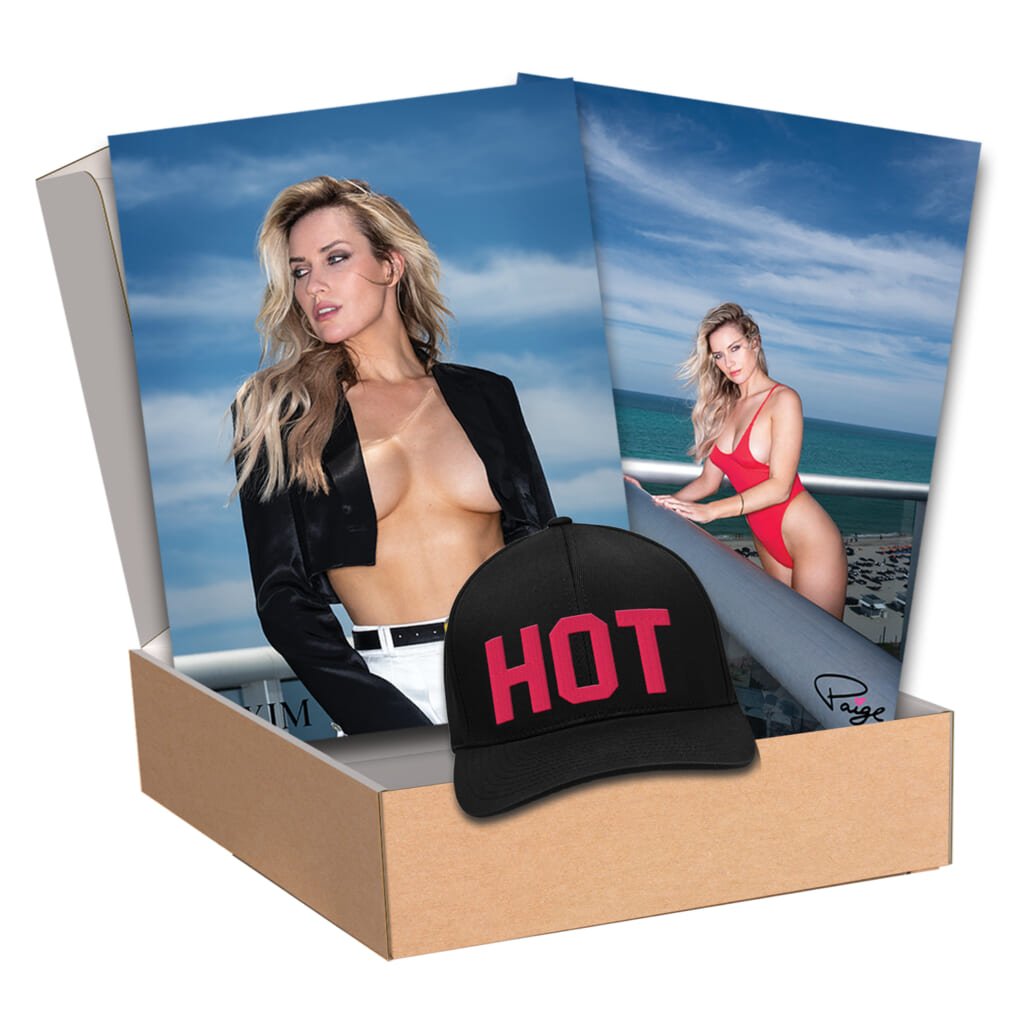 Maxim is teaming with 2022 Hot 100 leader Paige Spiranac to celebrate the golf-loving social media superstar's Maxim cover with a limited-edition merch collection.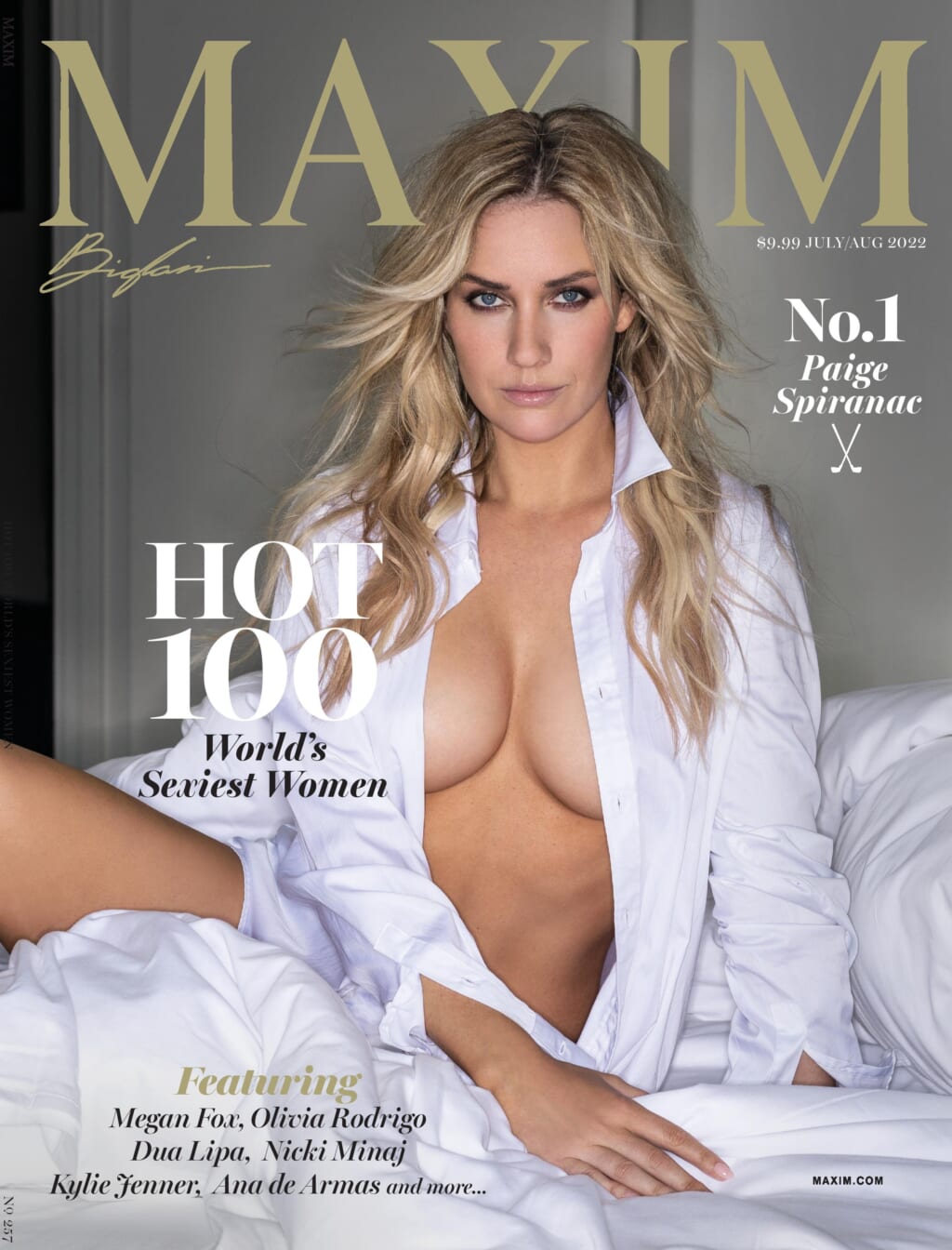 The collectible capsule is the perfect accompaniment to famed photographer Gilles Bensimon's Hot 100 photo shoot with Spiranac.
The collection—featuring hats, t-shirts, towels and golf accessories—drops Thursday, September 29 on www.paigespiranac.com, kicking off a year-long partnership between Spiranac and Maxim.
Original items from the collection were soft-launched at the Maxim Hot 100 party during Miami Swim Week where VIPs were gifted t-shirts and unique golf accessories.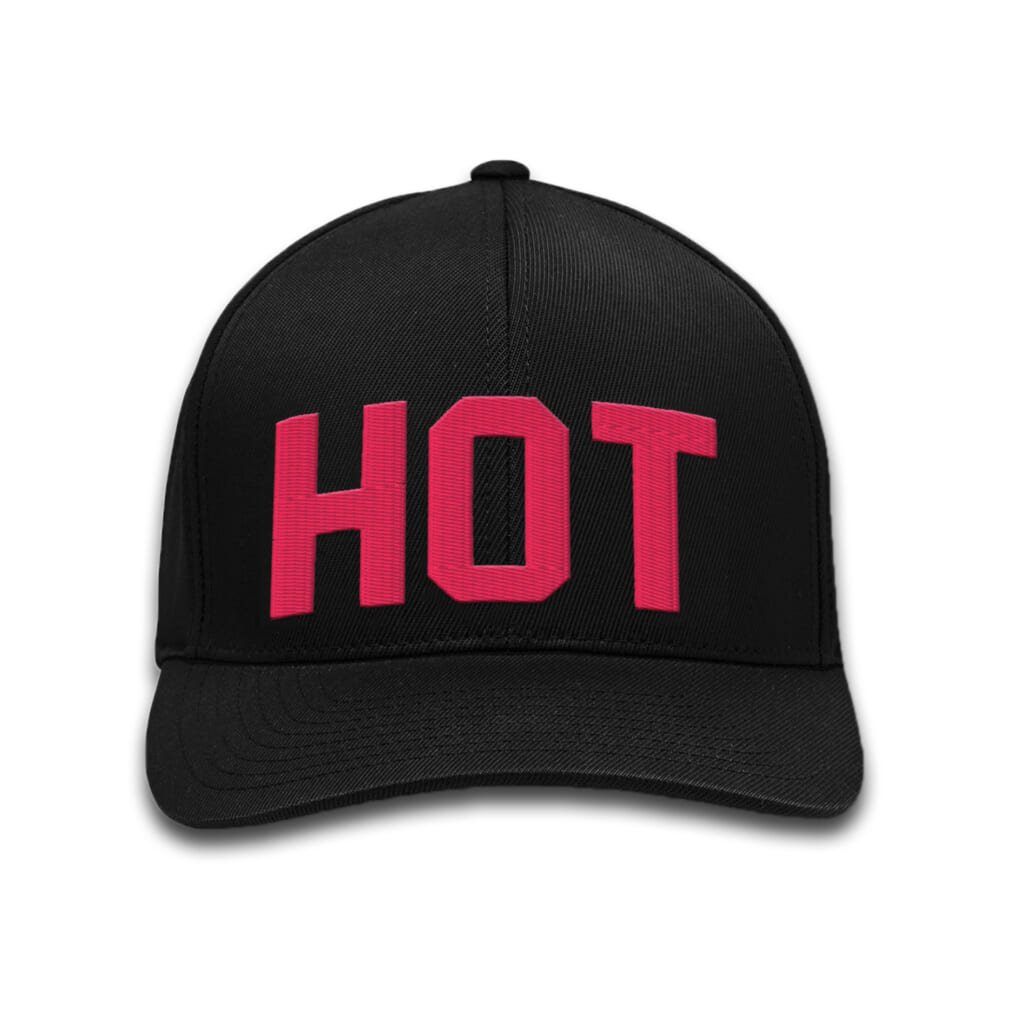 All products—which feature Bensimon's images and the Maxim logo—were custom-designed by Spiranac and Octagon and produced by Spiranac's business partners.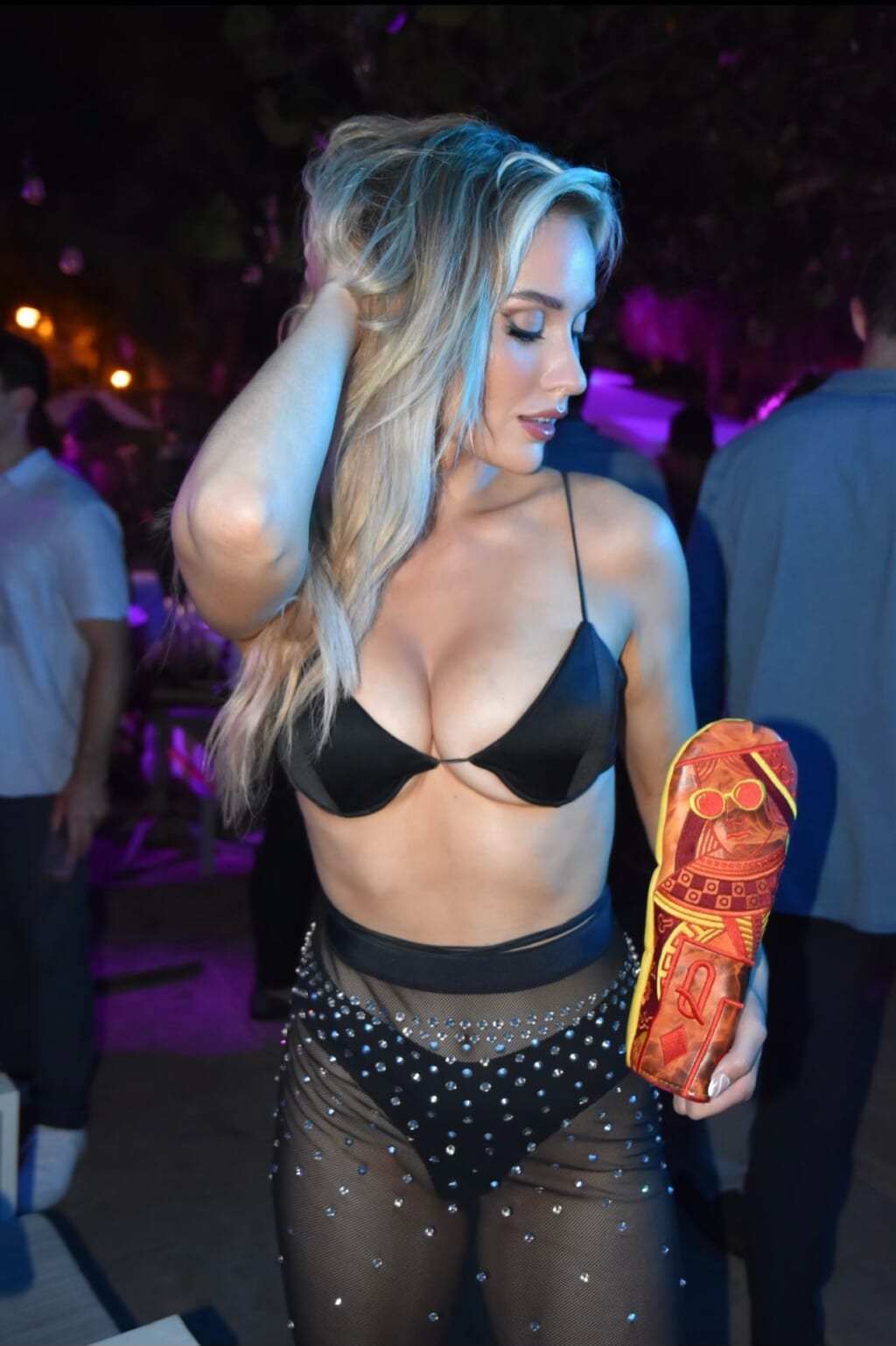 "Being named the World's Sexiest Woman by Maxim Magazine has been a huge honor," said Spiranac.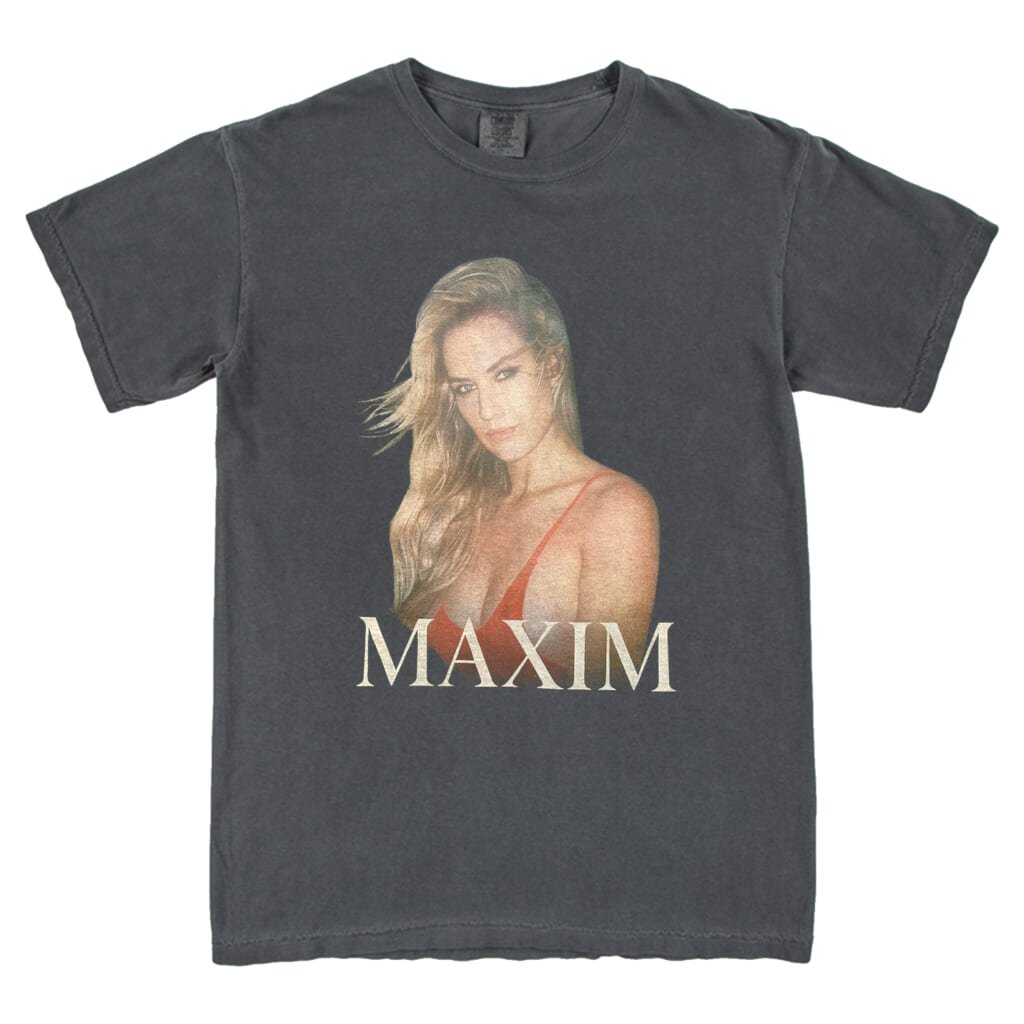 "In working with the people at Maxim, they have been able to share with the world not just my beauty, but my love of business. In partnership with Maxim, I am excited to create a line of products inspired by my shoot and the concept of the Hot 100 List."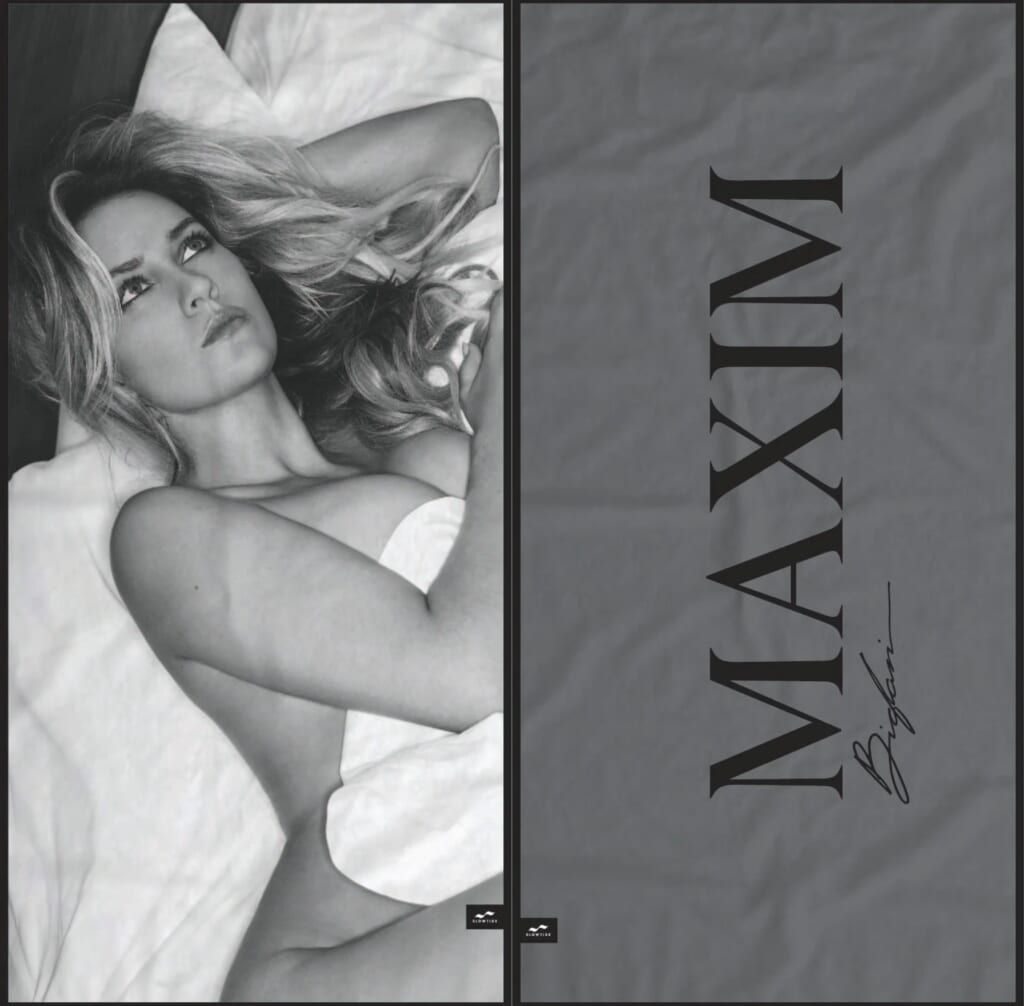 Spiranac is a social media superstar and influencer, model, and former pro golfer and instructor. With more than 10 million followers across her social media channels, she has combined her passions for golf, sports and entrepreneurship with unique insight and approachability to establish her place as the most influential media platform in golf.
Head to www.paigespiranac.com to shop Spiranac's Hot 100 merch now, before it sells out!