Panerai Debuts Power Boat-Inspired Submersible S BRABUS Blue Shadow Edition
This stunning titanium-case watch is inspired by auto customizer Brabus' luxury power boats.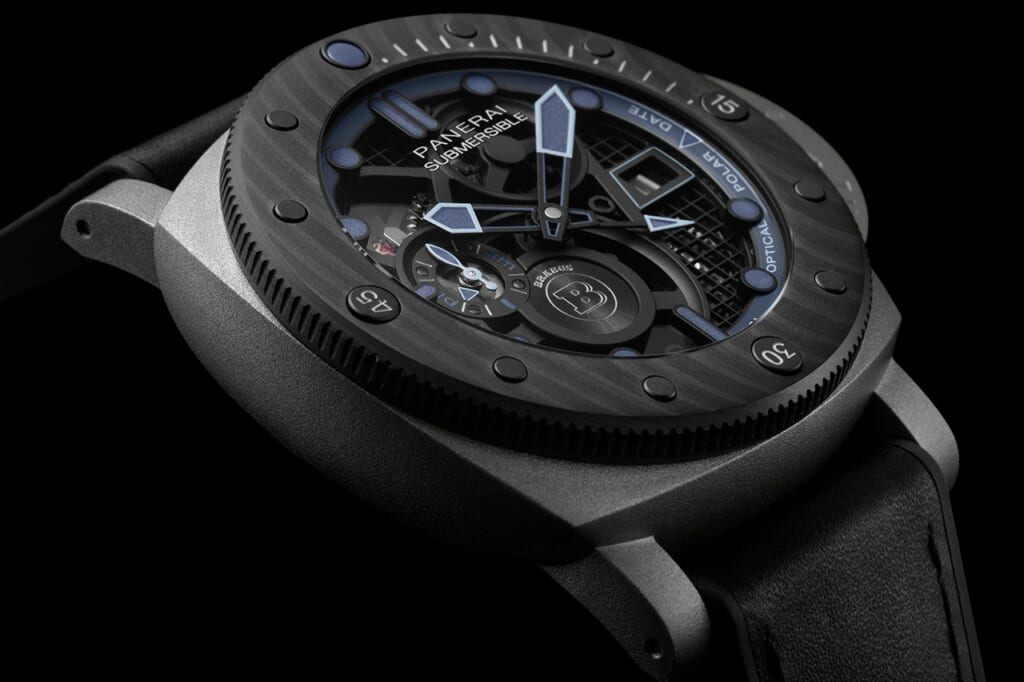 The best luxury watches are the kind that are meant for more than resting in a display case, which is part of what makes the functional luxury of the new Panerai Submersible S BRABUS Blue Shadow Edition so impressive.
The latest and greatest Panerai Submersible debuted at the 2022 Palma International Boat Show to great fanfare alongside an equally impressive BRABUS Shadow 900 Luxury Day Boat, another investment-worthy piece of inspiration to add to your mood board and wish list.
The Submersible S BRABUS Blue Shadow Edition draws direct inspiration from the deep blue of the ocean (as the name would suggest), and the effortless luxury, refinement and power one feels when manning the steering wheel of a BRABUS boat.
Panerai previously teamed up with the luxury German engineering brand on an equally cool Panerai Submersible S BRABUS Black Ops Edition.
The latest partnership pulls out all the stops along the way in a thorough design process, grounded in materials like Panerai's proprietary Carbotech composite (found on the bezel and crown protector), as well as more than a few new innovations.
Chief among them? The use of Direct Metal Laser Sintering to form the burly 47mm titanium, cushion-shaped case. It's a form of 3-D printing, with the powder that makes up the case formed through the use of lasers.
To call it a visionary method in the fine art of watchmaking is likely an understatement.
The timepiece boasts a power reserve of three days, more than enough time to successfully cruise along the coastline for hours on end before retiring to a coastal retreat.
The Panerai Submersible S BRABUS Blue Shadow is also powered by an all-new GMT movement, Panerai's P.4001/S caliber automatic mechanical movement in a skeletonized form.
Call it the perfect blend of rugged performance and precision.
The newest innovation from Panerai also delivers in the way of legendary style points, with bold blue accents standing out handsomely on the dial and even more subtly on the rotating bezel.
The small design details stand out in an ideal mixture of performance, sporty style and serious luxury, each befitting both Panerai and BRABUS equally. It doesn't come cheap, though: Limited to just 200 pieces, the newest Panerai luxury watchmaking innovation will set you back $49,200.
With this watch in hand, there's no telling where you can go: Just make sure it's somewhere along a sunny coast, though.