PlayStation's New VR2 Headset Is A Major VR Gaming Upgrade For Sony PS5
Sony's latest VR headset is a giant leap forward from the original PSVR.
Credit: Sony
Seven years ago, Sony released the PSVR for PS4, a headset held back by jumbled wires, bulky adapters and cheap plastic. Fast forward to today and the second iteration, the PlayStation VR2 for PS5, solves almost all of the problems of the original but can it hang with a field of competitors who have also used the last decade to up their game?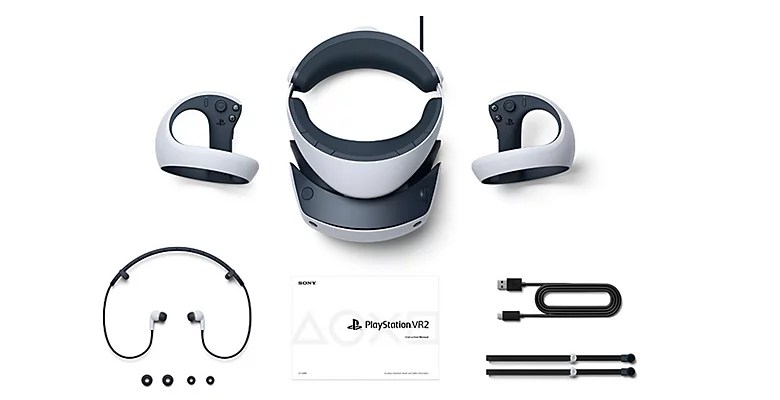 The PSVR2 does inherit quite a bit from its predecessor in terms of form. This is a familiar shape and feel on the head and that's a good thing, making it light enough to remain comfortable for longer gaming sessions, which the PSVR2 begs given its lineup of games.
Without changing form too much, it does add quite a few new bells and whistles, borrowing pass-through cameras for viewing surroundings and preventing unwanted accidents, a better fit that stops light from getting in and a few physical buttons on the casing to control minor functions. In almost every way, the form of the PSVR2 is an upgrade.
Setup is a major plus here. Compared to the original, with its multiple wires and unsightly large adapter, the PSVR2 uses a single wire to leverage its connection to the powerful PS5 to drive the graphics of the doubled resolution and 120 framerate.
The fact that this headset is wired at all is ultimately something of a bummer because the freedom of VR without wires, like in the Meta Quest 2, is something that's hard to give up but these punched out specs go far in making up for being tethered.
The result of this easy setup and excellent headset quality is that PS5 owners now have a damn good reason to plunk down for a VR system. Sony is sweetening that pot by having an impressive chunk of games ready to play right at launch, and won't make early adopters wait for the good stuff.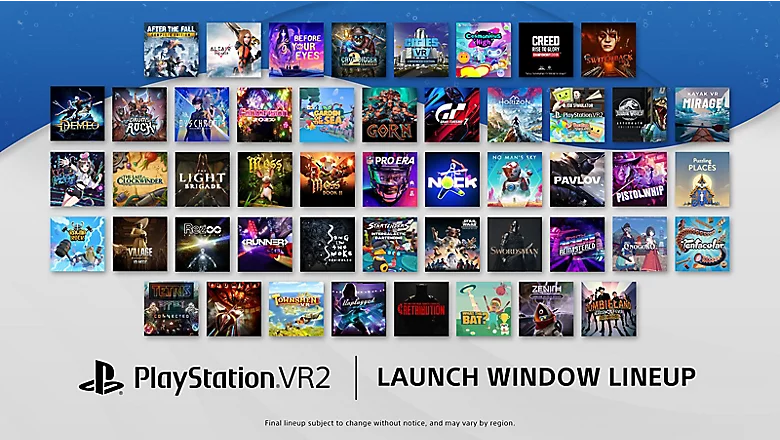 In PSVR2's case, that means a lot of VR games already out there on competitors' platforms will be on this headset from day one. Unfortunately, that partly takes the shape of Beat Saber clone games that can end up feeling repetitive.
However, with games like Resident Evil Village, Star Wars: Tales from the Galaxy's Edge and No Man's Sky, there's no shortage of awesome software to occupy first-time VR players, even if those games aren't exclusive to PSVR2.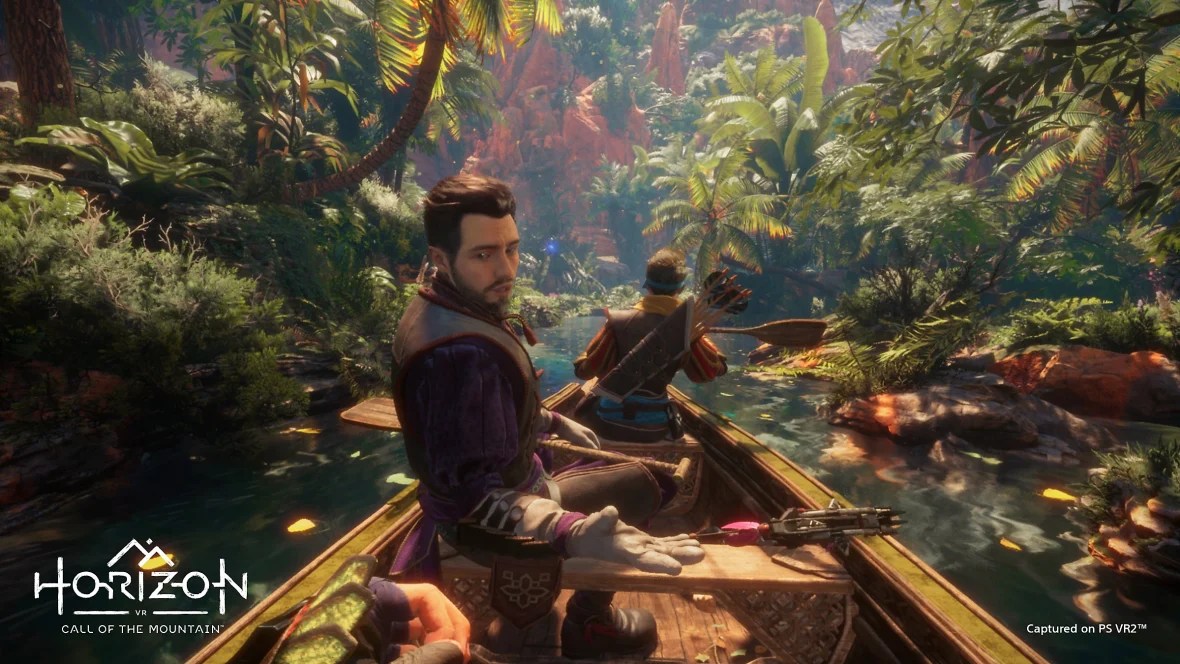 Of course, this IS a Playstation joint and launching the PSVR2 without a high-profile exclusive game would be a misstep. Enter the overgrown green sci-fi world of Horizon Call of the Mountain.
Like any good first-party software, this Horizon game does more to show off the PSVR2's features than any other launch game. The vast, dense world is jaw-dropping gorgeous with ziplines and bow-and-arrow combat that absolutely transports you to a futuristic world overrun by machines and overtaken by nature.
Trying out Horizon Call of the Mountain also was a great way to put the PSVR2's excellent Dualsense controllers through the paces. Haptic feedback was implemented well and realistically. Adaptive triggers created the right amount of tension when drawing back a bow.
The 3D Immersive audio absolutely sings in these moments, especially when standing in the middle of nature and feeling encompassed by the plush surroundings and its sounds. When compared to the rest of the landscape, PSVR2's controllers and audio feel significantly ahead of the game, while the visuals keep pace with the best of the best currently out there.
A few downsides to keep in mind here. The Dualsense controls will run through battery life faster than expected. The PSVR2's eye tracking still feels in need of some refinement. The wire is better but still annoying. And, as expected from Sony, this headset is absolutely locked into the Playstation ecosystem so there's zero chance of using this with a PC.
These few drawbacks to the PSVR2 are little more than blips on the radar besides one…the price. The headset/controller combo alone clocks in at $549. Bundle it with Horizon Call of the Mountain and it's $599. Add the $499 for the actual PS5 that's needed to make the whole shebang work and that's significantly more than Meta's $399 Quest 2 headset. Then again, anyone familiar with tech knows you have to pay more for the cutting edge and, for now, this certainly feels like it. Playstation VR2 is available now.