This Awesome Air Conditioner/Cooler Will Chill Your Beers and The Whole Damn Party
Beat the heat with an ultra-rugged device that doubles as a portable AC unit.
Image: Ryobi
Coolers have come a long way since the the first primitive ice chests were used by our forefathers. These days, mad geniuses are incorporating them into high-tech coffee tables and even outfitting them with built-in AC units. 
The Ryobi Cooling Cooler is a great example of the latter. Equipped with an on-board battery, the rugged, fat-tired chill machine keeps your beer and grill fare ice cold in its 50 quart compartment for over four hours. It can even pump out chilled air to chill down your campsite or pool party in the blistering summer heat.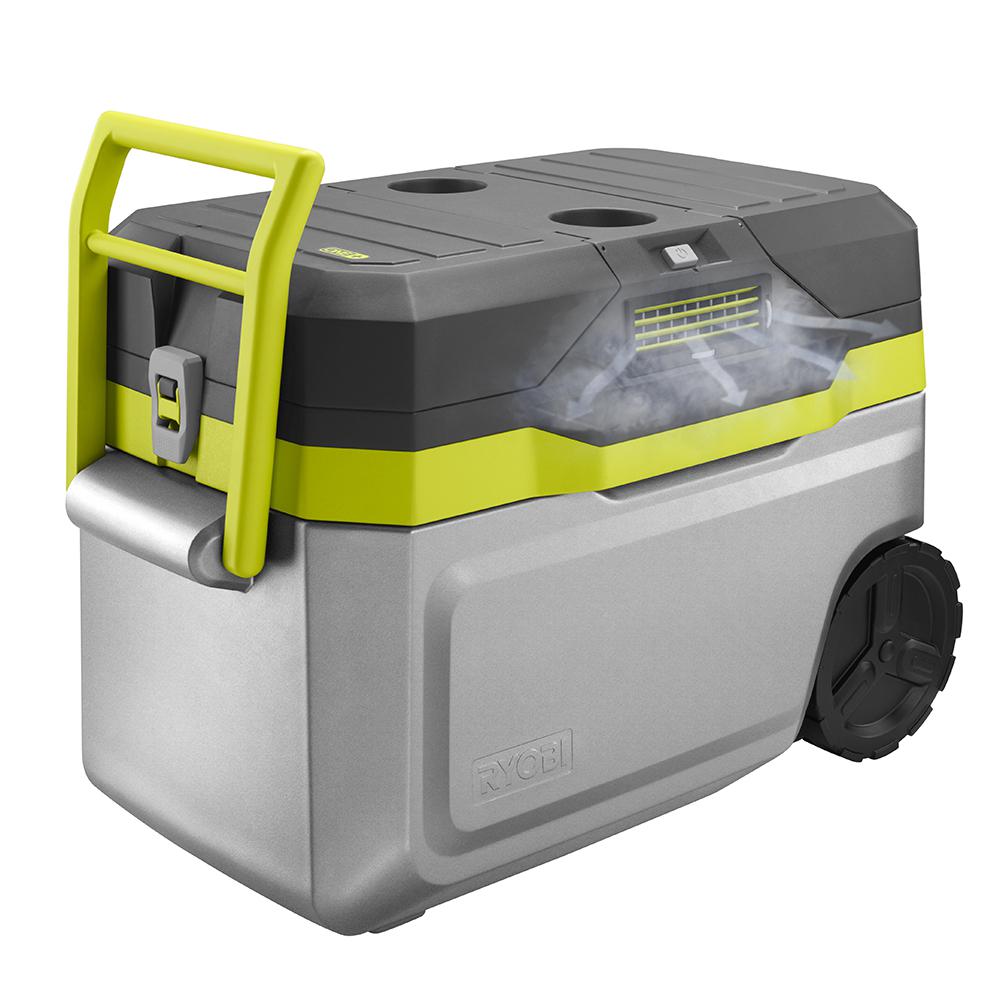 Additionally, a rugged design complete with a nifty storage compartment can keep your keys, phone and wallet safe, leaving you free to enjoy as many brews as you want without the worry of drunkenly misplacing your valuables. Plus, if you find yourself melting under the broiling sun, just stick your mug next to the A/C part. It's way better than being sweaty.
Buy this game-changing piece of outdoor equipment through Home Depot or the Ryobi website for $199. Beers not included.