Samsung's 130-Inch 'The Premiere' 4K Laser Projector Is Now Available To Order
The cutting-edge projector can display massive projection sizes even when placed right in front of a wall or screen.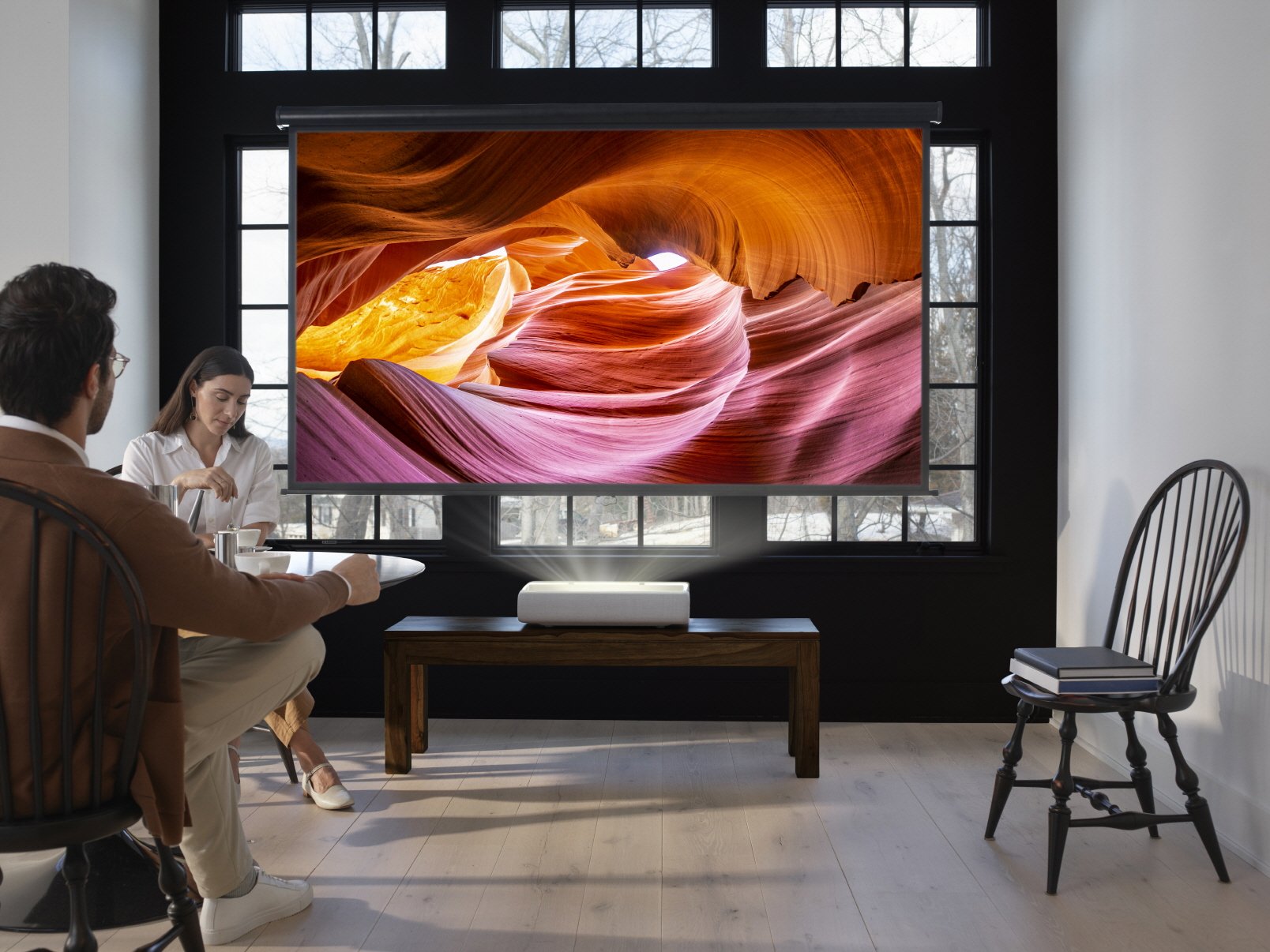 Samsung's The Premiere, a stunning 4K laser projector that's meant to be an alternative to the brand's high-end QLED TVs, is now available to order. 
Samsung is offering two models: the $3,499 LSP7T which gives you up to an 120-inch projection, and the $6,499 LSP9T which goes up to 130-inches, reports The Verge. Samsung describes both as "ultra short throw" projectors, meaning users enjoy massive projection sizes even when the unit is placed directly in front of a wall or screen.
The Premiere joins "The Terrace" 4K outdoor TV and "The Frame" art-displaying TV as the new flagship product in the South Korean electronics company's lineup of entertainment devices designed to mesh with home decor. 
Available in 120-inch or 120-inch models, The Premiere is a compact, ultra-short throw 4K projector, meaning that it can be placed inches from a wall or screen. It's also the world's first projector with HDR10+ capability. The device's triple-laser technology delivers contrast details, bright and dark scenes with a peak brightness of up to 2,800 ANSI lumens. Built-in woofers and a surround-sound-mimicking Acoustic Beam also keep the package small while providing ample home audio. 
The Premiere also boasts Filmmaker Mode, which disables the heavy motion smoothing post-processing effect and preserves the original colors, aspect ratios, and frame rates. 
Meanwhile, Samsung's Smart TV platform allows users to download Netflix, Hulu and all other major video streaming services,