Save Up To 60% On These EDC Knives From James Brand
The knife brand's Sunset Sale is slashing prices on its stunning folding knives until January 2nd.
As a new year dawns, it's worth taking stock of the essentials you hold close on the daily, like your trusty everyday carry knife. Yes, the best EDC knives make terrific gifts but they come in handy in plenty of other tight spots day in and day out. Here's where James Brand comes into play, delivering quality and value in spades for your daily carry.
Speaking of value: The popular gear brand just debuted the James Brand Sunset Sale, offering up to 60% off its famed rotation of durable, sleek and handsome knives for every single situation. There's never been a better time to revamp your 24/7 haul while saving a few bucks, and the sale runs through January 2nd.
Think of it like a gift to yourself that keeps on giving, and allow us to spotlight a few reliable gear picks.
James Brand Folsom Knife
Ease of use is paramount in tight or tricky situations, so the lock-liner knife design (with a one-handed opening mechanism) can prove lifesaving. That's part of what makes the Folsom Knife (the brand's slimmest design) so essential, and the lineup of grip colors also delivers something for every type of personal style. $115, was $189
James Brand Duval Knife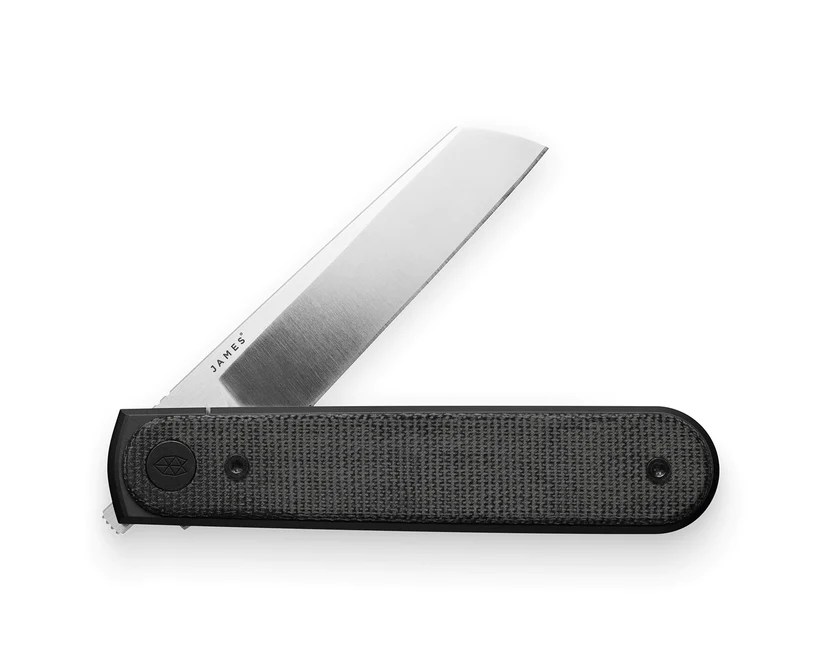 From front to back and A to Z, James Brand knows everything there is to know about streamlined knife designs. The Duval breaks new ground for the company as its first front-flip knife, available with grip materials like handsome rosewood or durable Micarta, but the Black Micarta option gets the discount here.
Helpfully, it's billed as both a gentleman's knife and an extremely useful option for situations where you've only got one hand free to open your EDC must-have. $185, was $299
James Brand Pike Knife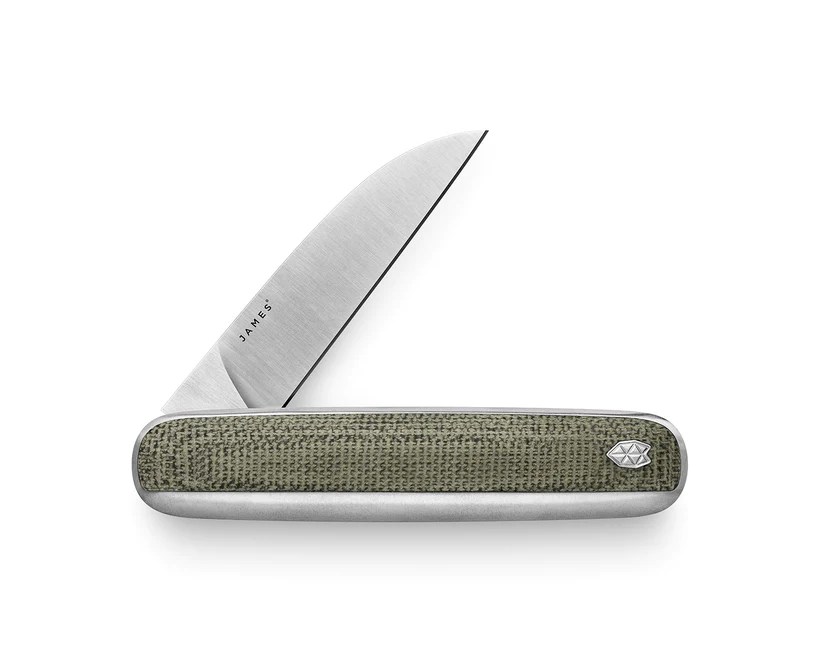 James Brand used old-school pocket knives, the kind carried by your grandfather, as inspiration for this modern design, then streamlined it. It's slimmed-down Sandvik steel knife with a handsome olive green Micarta handle, and it slides easily in your pocket (unlike other larger, throwback pocket knives). $75, was $129
James Brand Hell Gap EDC Fixed Blade
Different scenarios call for different knives, not unlike lacing up a set of hard-wearing work boots when you really need to get down to business off the grid. Bring along the Hell Gap as your "rugged workhorse" knife of choice, and marvel at the durable S35VNstainless steel blade and impressive grey, textured Micarta handle. $165, was $279
James Brand Wayland EDC Folding Knife
It's said that the Barlow pattern knife morphed into the knife of choice for hard-working Americans centuries ago, and it should prove just as trustworthy today in your daily gear haul. The folding design is snappy and precise, while the black Micarta handle allows this knife to adapt to multiple scenarios on the go. $125, was $189