The Best New TVs to Buy in 2022
These affordable, everyday TVs can handle sports, gaming, movies and streaming in 4K, HDR and 120hz.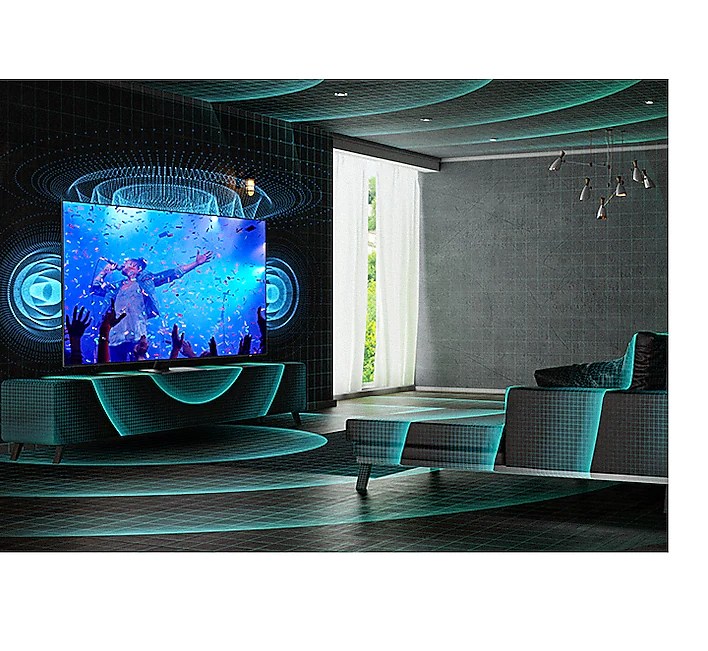 A good TV set is still the centerpiece of any entertainment center. Whether watching live sports, streaming 4K content or playing graphic-heavy games, your TV needs to be capable of delivering content the way it was meant to be viewed.
Here are some of the best new TVs capable of 4K UHD, HDR and 120 frames per second available right now to make the most of all the sports, movies and games.  And if they happen to be going on sale just in time for the Super Bowl, all the better.
Sony Bravia XR A80J
Sony is known for excellent display panels in their TVs that deliver sharp, saturated image quality. This particular model isn't the tippy top of Sony's lineup, but it is an absolutely excellent set that's a value because it doesn't sacrifice any of the perks of its more expensive kin. It also has an insane viewing radius, remaining clear and sharp at impossible angles.
Sound quality is top notch here too, leaving no need for a soundbar thanks to its crystal clear audio and ample volume. Possibly the best set on this list for making the most of a PS5, the Sony to Sony connection is real and both sports and gaming shine on this Bravia XR. Starting at $1,999
LG C1 OLED
LG's C1 TV has the most unique form factor of the bunch with a screen that's so thin, it's a two-man job to even get it out of the box. It's impressive on a wall but also fragile as a result. Housed within that super-thin frame is LG's EVO OLED tech that offers up solid but not best-in-class video quality, suffering more than it should if the TV is set up in a room that gets a lot of natural light as it can be washed out a bit.
The C1 can certainly handle sports and UHD gaming without a hiccup but it does include some minor annoyances in terms of advertisements pumped directly into the GUI that can't be turned off; a new, annoying trend that seems here to stay. Starting at $1,299
Samsung QN90A
Among the most well-rounded and reliable of the bunch, the Samsung QN90A performs well on every front. The NEO QLED screen technology found here is bright, clear and colorful. It's also got one of the best UIs in any TV tested that's easy to navigate and super quick thanks to a bumped up processor that can run apps and enables Picture-in-Picture functions natively on the TV.
Samsung has also partnered with Apple to bake AirPlay 2 seamlessly into the display so mirroring an iPhone to this Samsung set is as simple as a button tap from the iPhone (or iPad or MacBook) control center. Playing nice with peripherals is where Samsung seems to excel most since the sleek, minimalist remote that comes packaged here can also control gaming consoles, receivers and a host of other connected devices. Starting at $1,299
Hisense U7G
Hisense is a relative newcomer to the space making a name for themselves in the states by offering this feature-packed set that boasts their Quantum ULED tech. The Hisense is also packing Dolby Vision HDR technology, a color system that isn't used yet but should keep this set futureproof for quite some time. It's also equipped with IMAX Enhanced which will digitally remaster content to provide a theatrical experience in any living room. Starting at $599
Philips Momentum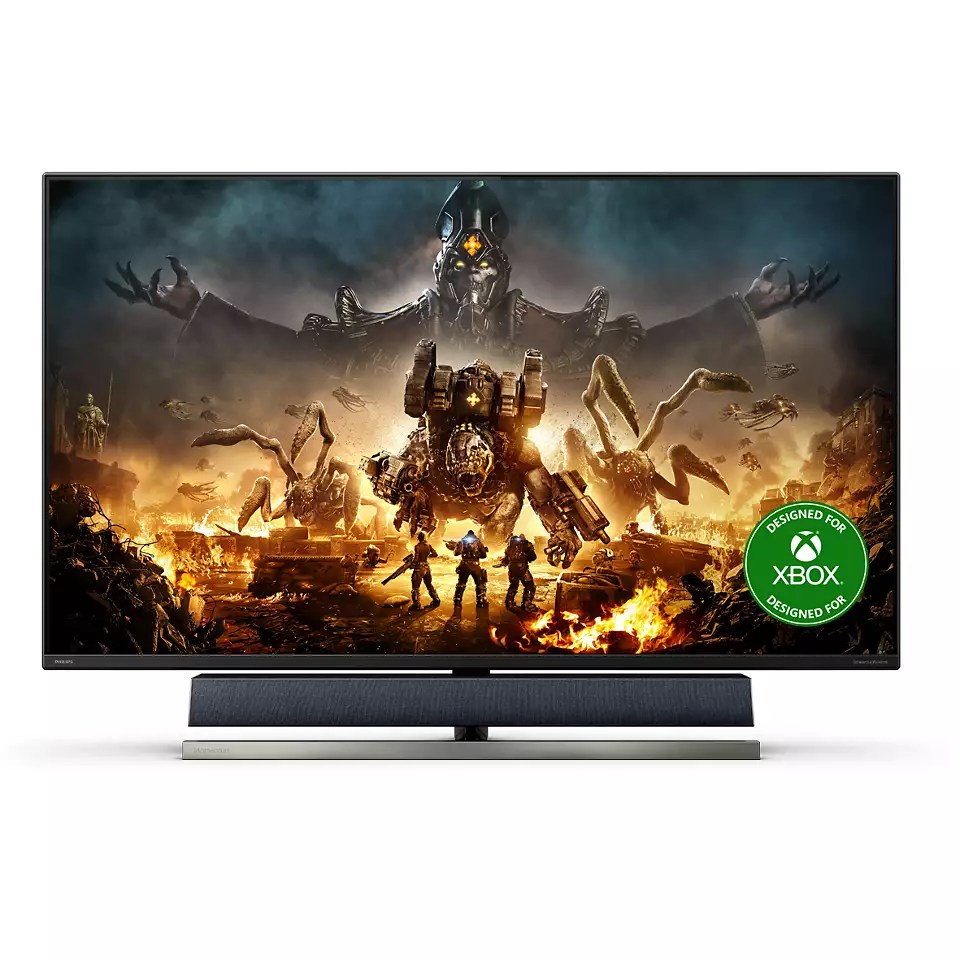 There's no denying that every one of these TVs have bells and whistles but all of them literally pale in comparison to the Ambiglow feature of the Philips set. An actual lighting system on the rear of the TV unit and processing power packed inside throws smart LED lighting around the TV to match whatever is being displayed at that time. It's an intensely immersive experience that would normally cost a couple hundred dollars to recreate with aftermarket equipment.
One thing to note is that this isn't a typical TV set but, instead, identifies as a "monitor" meaning there's no built-in UI. Instead, attaching an Xbox (an official partner), PS5, AppleTV will be necessary to pump content on this unit, though most people do that anyway. Conversely, that makes the Philips Momentum the best of these TVs to double as a PC screen and performs better in that vein than any other TV here. Starting at $1,599
Vizio P-Series
Vizio has earned itself a foothold in the TV market by making less costly options than their competitors but without skimping on the features. The new P-Series line from Vizio might be their first step into deeper waters though, touting 4K, HDR and 120 fps refresh rates just like every other TV in this round up but going even bigger with the creature comforts.
Granted, the display isn't quite as good as the Sony or Samsung sets described earlier but that's a small difference when comparing UHD content which all looks better than 1080p by design. Starting at $999