The Tudor Ranger Is Built To Celebrate The Spirit of Adventure
The Tudor Ranger updates an iconic model and salutes 70 years of a famed scientific expedition to Greenland.
When a watch has proven it can withstand the most extreme conditions imaginable while making history in the process, it's probably a timepiece worth considering for your collection. And when it comes to the 2022 Tudor Ranger, something great just got even better.
Tudor has been plenty busy already this year, launching a trio of stunning watches at Watches & Wonders, and the Tudor Ranger is but the latest and greatest rugged-meets-surprisingly-refined watch to amp up your wrist game.
The newest addition to the Tudor line actually nods to the Tudor Oyster Prince watches worn 70 years ago by British scientists on a mission to study ice sheets in Greenland.
It's that spirit of adventure that powers the 2022 Tudor Ranger, which also features a throwback-minded 39mm case diameter.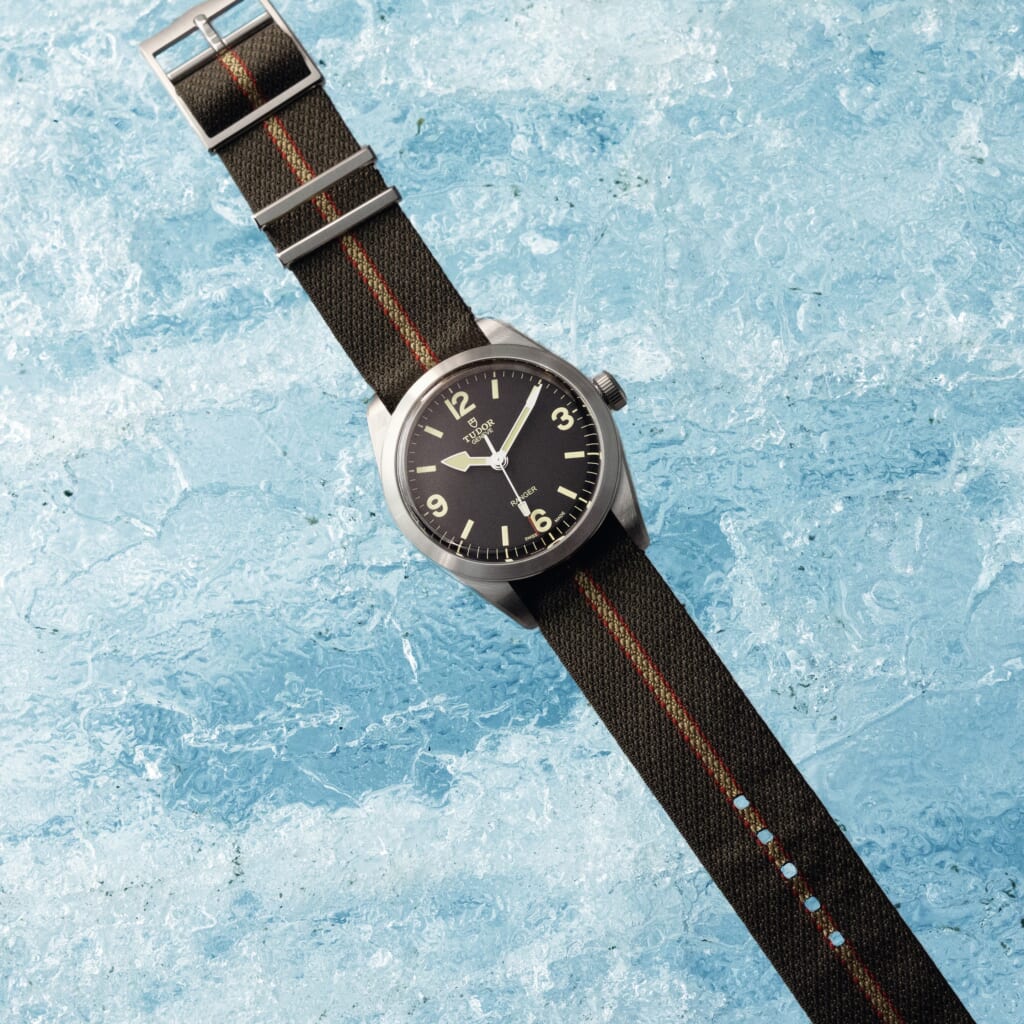 The Ranger look itself dates back to the 1960s, and the current model calls back to many of those same design details (including Arabic numerals at four different spots — 3, 6, 9 and 12'o-clock).
As with any Tudor watch, what powers the timepiece is as important as its looks, and Tudor has dialed in both precision and performance with the Calibre MT5402, featuring a variable-inertia balance.
It's a design innovation that keeps the watch running smoothly with even less variation in time throughout the day than required by international standards.
In addition to razor-sharp timekeeping, Tudor hasn't cut any corners with appealing aesthetics — take your pick between a satin-finished stainless steel bracelet, an intricately woven jacquard fabric strap, a natural rubber strap or a textured, fabric-like black leather strap.
As if those specs and style points weren't enough, Tudor built the 2022 Ranger with a stunning 70-hour power reserve in a nod to the expedition-ready durability of the old-school Oyster Prince model (and the rest of its line).
The Tudor Ranger — for all its adventure-ready reliability — is a downright steal when it comes to price, with models ranging from $2,725 to $3,050.
When you get right down to it, you need this rugged adventure watch on your wrist for your next journey off the grid.