This Sleek Outdoor/Indoor Dining Set Doubles As A Ping Pong Table
Serve up a grand slam experience at your next dinner party with this concrete-and-fiberglass stunner.
Modloft continues its noble mission of transforming humble gaming tables into playable works of art with its new Amsterdam Ping Pong Table.
The Miami-based contemporary furniture firm–last seen debuting an impressively stylish, $4,800 foosball table–is now offering a similarly upscale outdoor/indoor dining table that transforms into a regulation-sized table tennis set.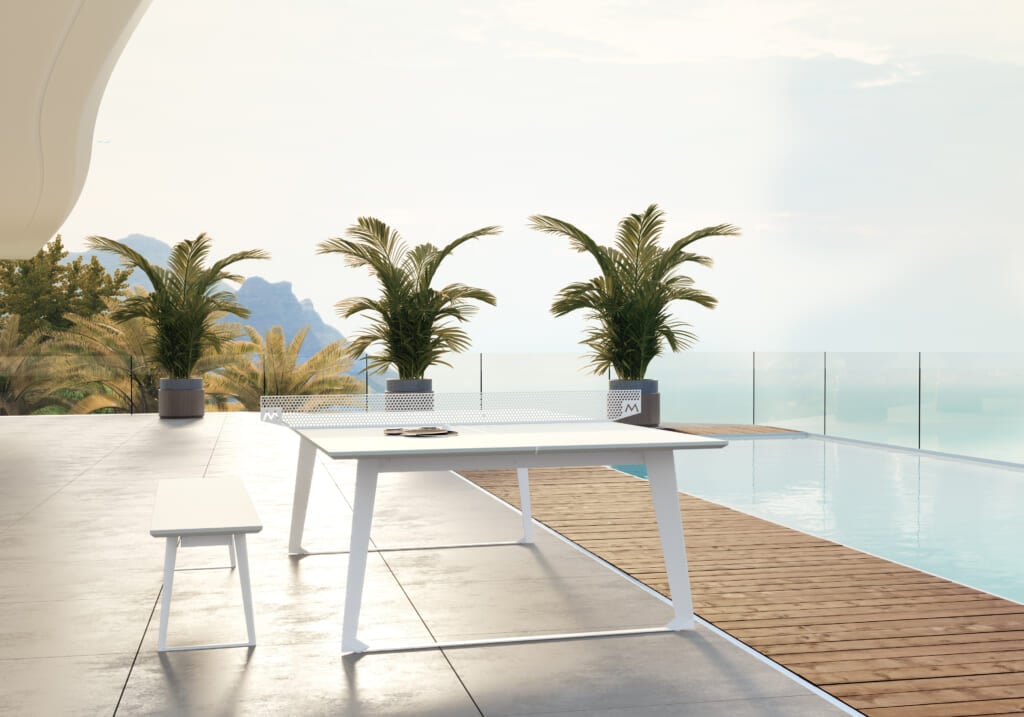 The Amsterdam Ping Pong Table is constructed from a sturdy concrete and fiberglass blend in either gray or white, supported by powder-coated legs. When paired with two benches, the 9-foot-long, 6-foot-wide crossover centerpiece can seat six to eight comfortably.
But the real fun begins when you move the benches aside, attach the table's removable steel game net and use its two handcrafted bamboo paddles to play a little pre-or post-meal ping pong.
Much like Modloft's indoor foosball table, this convertible stunner doesn't come cheap at $4,900–especially when paired with matching concrete Amsterdam Benches at $850 apiece to complete the modernistic look.
But can you really put a price on what might be the ultimate ping pong/dining table combo? Feel free to peruse Modloft's full offerings here while considering that very important question.