This Retro Teardrop Trailer Will Take Your Outdoor Adventures to the Next Level
Go camping in style.
Photo: Vistabule
The teardrop trailer design has been around for around 90 years, but the Vistabule Teardrop combines the streamlined features campers love with awesome retro styling that's straight out of the '60s. 
A kitchenette with a two-burner stove, sink, and relatively spacious cabinet are all nestled into the rear.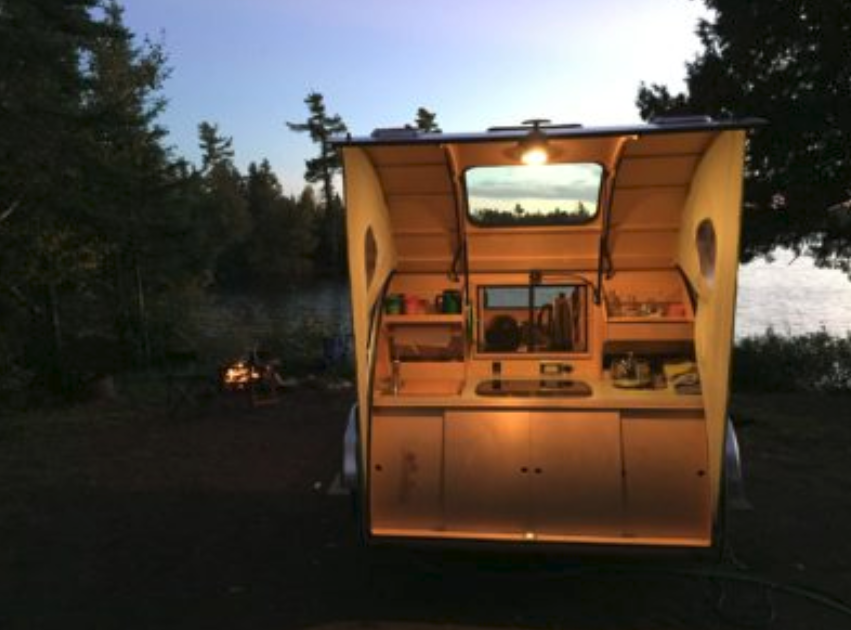 The main cabin was designed to maximize space, allowing campers to stretch out on the queen-size futon.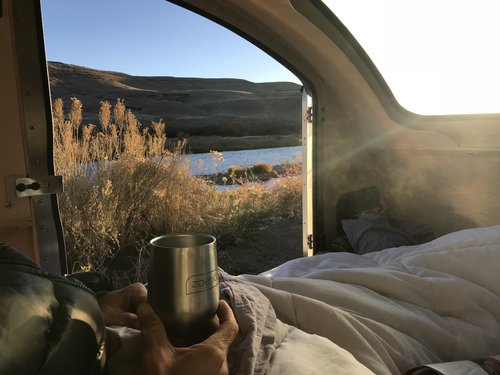 The trailer's biggest draw, other than the looks, is the view. Laminated safety glass windows on all four walls make it possible to enjoy nature's scenery, even when you're technically indoors. 
The base price for standard silver starts at $17,995, but throw in an extra $395 to give it a black, forest green, red, patina green, white or yellow paint coat. 
h/t: Design Boom