We've Got Bad News for People Who Love Oral Sex
Fun for you, cancerous for her.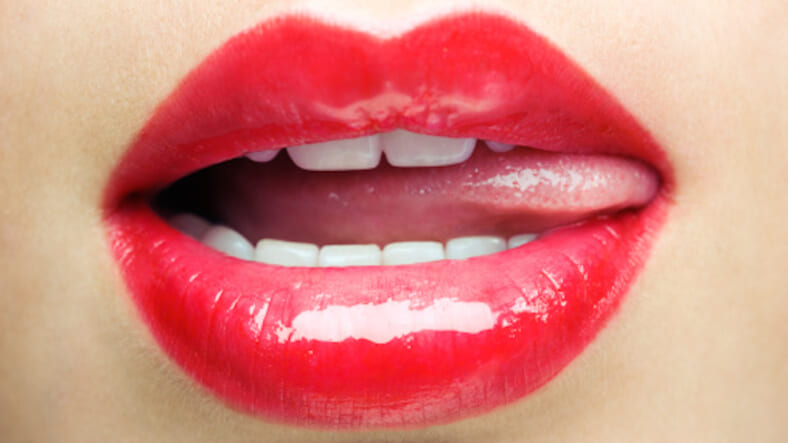 Two months ago, we told you that blowjobs can cause cancer, and now we're telling you again, so it must be a big deal. But this time, there's even more serious scientific validation. We're really sorry about this.
Researchers at Albert Einstein College of Medicine published a new study today in JAMA Oncology, revealing that HPV-16, which is spread through skin-to-skin contact from oral sex, increases your chance of developing head and neck cancer 22-fold. Yikes. Who would have thought something as friendly as a blowjob could be so, so vicious?
HPV-16, one of the most common and most dangerous strains of HPV, is notorious for causing tumors of the soft palate, tonsils, and the base of the tongue, which are oddly the same areas that are put to good use during a stellar blowjob. Coincidence? Probably not. You should also know that most anal cancers are caused by HPV-16, too.
The study was broken down into two cohort studies, where both tested mouthwash samples provided by 96,650 cancer-free participants over four years. The results? People who had contracted HPV-16 at any point during the study were 22 times more likely to get head and neck cancer. With a mortality rate of 50%, this may be the beginning of the end of the blowjob era. A moment of silence, please.
Though you may shed an angry tear or two over this, keep in mind that it's not all bad. Now that we know HPV-16 precedes head and neck cancer, scientists and doctors will be able to effectively gauge if someone is at risk for developing cancer or not. See? Not all bad.
Even though blowjobs are a lot more fun sans condom, it's always a good idea to use protection to keep things a little safer.