You Can Now Get A Customized Virtual BJ This Valentine's Day
No girlfriend? No problem.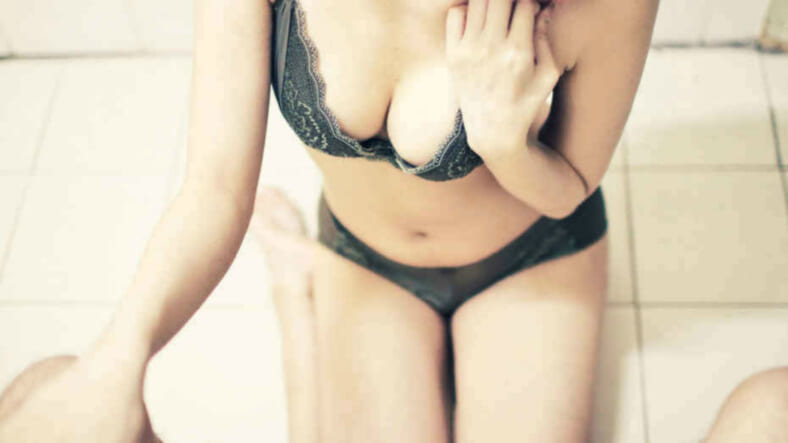 The most romantic day of the year is finally here! Right about now, many men are scrambling to get their girlfriend the perfect gift, or they're trying to slap together a last-minute getaway so that they can bang in a foreign location. So romantic. 
But wait… what's that you say? You don't have a date? No worries, my friend. CamSoda has your back.
https://www.youtube.com/watch?v=AwbJl3J5arc
The cam site came out with a genius idea called "BJ My Valentine," which allows you to create a customized virtual blowjob experience, so you don't even need a girlfriend this Valentine's Day. 
Using a high-tech masturbation sleeve called the Kiiroo Onyx, you get to pick your favorite blowjob sensations, such as "fast suction" or "tease the tip," and then choose how long each sensation lasts. Once you arrange the sensations in the order of your choice, you are good to go, my dude. A custom virtual blowjob, just the way you like it. 
BJ My Valentine also works for long-distance relationships too, as long as both of you own a Kiiroo Onyx. She programs the blowjob to her liking, and sends it your way with love, for a V-Day BJ that feels like the real deal. Well, not really. But it's the thought that counts.
H/T: Vocativ