'Rage Yoga' Is the Best Yoga
Drink, swear and scream while getting your downward dog on.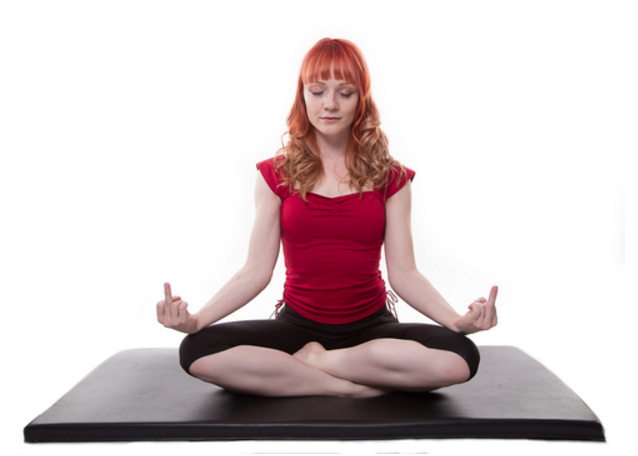 Yoga has transformed the exercise world in the last decade or so. Many consider it just as good as sweating it out in the weight room or on a treadmill, but even if that's true, spending hours contorting your body into different poses in search of your "third eye" frankly seems boring and tedious. 
Well, a lovely young Canadian woman named Lindsay Istace has come up with what sounds like a fun new alternative to  the tired old traditional yoga class: Rage Yoga, or "a practice involving stretching, positional exercises and bad humor,
 with the goal of attaining good health and becoming zen as fuck."
The classes are B.Y.O.B., and yes, that last "B" really does stand for "Beer." Istace's classes, which have been held in the basement of a bar in Calgary since January, are probably the only ones that allow students to scream profanity, listen to Metallica and down a pint while engaging in the practice of achieving "inner peace," or whatever. Here's a good description from a fan
https://www.instagram.com/p/BC_5rU-KUpb
If you think it's for you, you're going to have to make a trek up to Calgary and scope out Dickens, the pub where the classes are held. But don't worry, Istace is already starting to hold traveling Rage Yoga workshops. 
https://www.instagram.com/p/BCHAkCBs2kL
Who knows, maybe this innovative interpretation of the three-thousand-year-old practice will become the next big fitness trend. Whatever happens, we commend you, Lindsay, for somehow making yoga seem totally bad ass.