Instagram King Dan Bilzerian Is Ready to Take Over the Classroom
Would you ask this guy for a hall pass?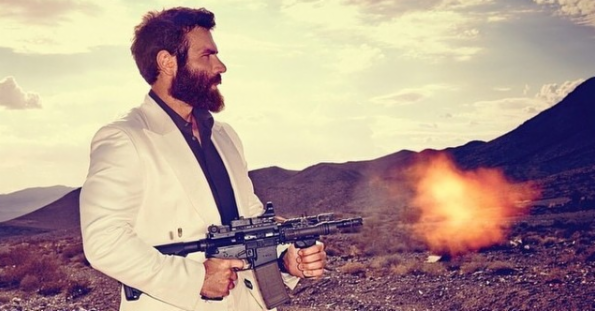 Photo: Dan Bilzerian
Poker superstar and reigning King of Instagram Dan Bilzerian recently did a series of interviews in which he proved he still knows how to surprise us. 
Answering a question posed by sports journalist Graham Bensinger, Bilzerian revealed what he'd do with his life if money didn't matter. Sit down for this one. 
Dan Bilzerian wants to be a teacher.
That's right. A life of shooting guns, winning millions at poker and being surrounded non-stop by stunning women in bikinis isn't enough for Bilzerian. He apparently aspires to more.
In the video above Bilzerian admits the idea of him teaching might sound crazy, but he seems sincere as he follows that up with "I just think it would be interesting. I already applied to be a substitute teacher."
Wow. Bilzerian was apparently initially rejected for substitute work, then accepted. He also said he's interested in teaching 10 to 12-year-olds in part because they might not know who he is yet. That, and kids at those ages could "actually absorb something." 
Imagine you have a 6th grader and they come home one day and tell you Mr. Bilzerian was their substitute that day, and he taught them how to play a cool card game.
Sure, plenty of parents might freak out, but admit it, others would be incredibly happy their kid was finally learning some practical money-making, bikini-clad babe-acquiring skills.