12 Limited Edition Spirits To Drink Right Now
From bargain bottles to insanely expensive rarities, here's a dirty dozen worth lusting after.
There are few gifts as widely admired and universally welcome as a bottle of fine spirits. Barring teetotalers and recovering alcoholics, you're assured of a warm reception and profuse thanks from whoever's on the receiving end of your baller-worthy liquid largesse.
But if you really want to make an impression, score a raise or seal a deal, go beyond the run-of-the-mill offerings and reach for the very top shelf, where rare limited edition tipples reside. 
It'll cost you a lot more – up to five figures in some cases – but you'll also achieve legend status by acquiring some of these beauties. Whisky and tequila are where it's at when it comes to the really, really good stuff, and luckily there are a slew of new releases to celebrate with. 

Here, 12 badass bottles—spanning from the merely limited-edition to the truly ludicrous—that are worthy of being stuffed into any stocking:


1. Teeling Whiskey 24 Year Old 
The world's oldest oldest Irish whiskey is truly something to be savored, limited to just 1,000 bottles worldwide. It was first distilled in 1991 and matured in Bourbon casks before being finished in Sauterne wine casks. Bottled at 92 proof it promises to be silky smooth with flavors of fig jam, honey, apricots, white chocolate and crisp saltiness. $499.

2. Littlemill 25 Year Old Single Malt 
Littlemill, founded in the mid 1700s, was widely believed to be Scotland's oldest distillery before being destroyed by fire in 2004. This is the last single malt ever produced there, bottled at 25 years old and aged in a combination of American and European oak casks then "married" in first-fill Oloroso sherry casks. Limited to just 250 bottles at $3,000 each.
3. Bowmore 50 Years Old 1961 Vintage
One of the rarest single malts ever produced, this $23,000, 50-year-old elixir was distilled way back in 1961. This is the very last of that vintage from the legendary distillery on Islay, with only a handful of bottles reaching the U.S. Each one has been hand-blown with a solid silver neck collar and cork top, and comes housed in a custom Elmwood cabinet by master carpenter Peter Toaig. 
4. The Glenlivet Winchester Collection Vintage 1966
At $25,000 this is the most expensive bottles on the list, representing generations of the world's finest whisky-making from the iconic Speyside single malt. Distilled in 1966 and matured in a single precious sherry cask, only 100 bottles are available worldwide, each housed in a hand-blown decanter and protected in a hand-made wooden box. 
5. Compass Box Three Year Old Deluxe
Blended Scotch these days can be more than a match for the finest single malt, as this limited edition release reveals. This one is composed of 1% three year-old malt whisky produced near the village of Brora in Scotland, 90% malt whisky of an unstated age from the same distillery and 9% peaty malt whisky distilled on the Isle of Skye. $300.
Port Ellen, the now-shuttered distillery on Islay, is the holy grail for lovers of smoky single malt Scotch that's nearly impossible to get your hands on. The latest ultra-rare release from ever-scarcer stocks clocks in at 37 years old, with fewer than 3,000 bottles available worldwide. The Whisky Exchange calls it "a big, spicy dram, balancing smoke and hot spice against leather, citrus and seaside character." $4,000.
7. Laphroaig 30 
Laphroaig is Prince Charles' favorite whisky and its latest limited edition bottle is suitably regal. It features notes of toasted almond, sage, and a subtle touch of the peat smoke that is the legendary Islay distillery's trademark. "Like the wave-washed granite walls of the distillery itself," the 30 year old has acquired rounded character and exceptional smoothness through a double maturation in first and second-fill ex-bourbon casks. $1,000.
8. Lagavulin 25
Talking of smoky Scotch, few can hold a candle to Lagavulin, which celebrated its 200th anniversary this year. The 25 year old is one of the distillery's rarest-ever releases, bottled at natural cask strength with only 1,200 bottles slated to make their way Stateside. Each sip of the rich, mellow liquid is like a journey to the rugged landscape of Islay. If you can somehow manage to score a bottle it will cost you $1,200. 
9. Royal Salute 32 Year Old 'Union of the Crowns'
It sounds like something out of Game of Thrones, and was in fact inspired by King James VI, who in 1603 first united the kingdoms of England, Scotland and Ireland. Two of the whiskies, all at least 32 years of age, that went into this precious blend are incredibly rare and are no longer in production. Like all Royal Salute offerings it comes in a stunning ceramic flagon. $380.
Bottled at 101 proof, this tasty rye was distilled to celebrate the brand's 10th anniversary and was inspired by famed spirit illegally distilled during Prohibition in Iowa, known as "the good stuff" and said to be Al Capone's favorite tipple. Templeton is now once again putting Iowa in the spotlight with a new $26 million distillery and aging warehouse in its namesake town. $150. 
A $1,200 tequila had better be pretty unique, and rest assured Alta Belleza hits the mark. Limited to just 563 bottles, it's aged for five years as an Extra Añejo in French white oak barrels and then (the kicker) finished for six months in barrels used to age Robert Mondavi Cabernet Sauvignon from Napa, making for a truly unique mélange of terroir. This is the first of Casa Noble's new Colección del Fundador ("Founder's Collection") releases. 
12. Tequila Herradura Reserva 2016 – Port Cask Finished Reposado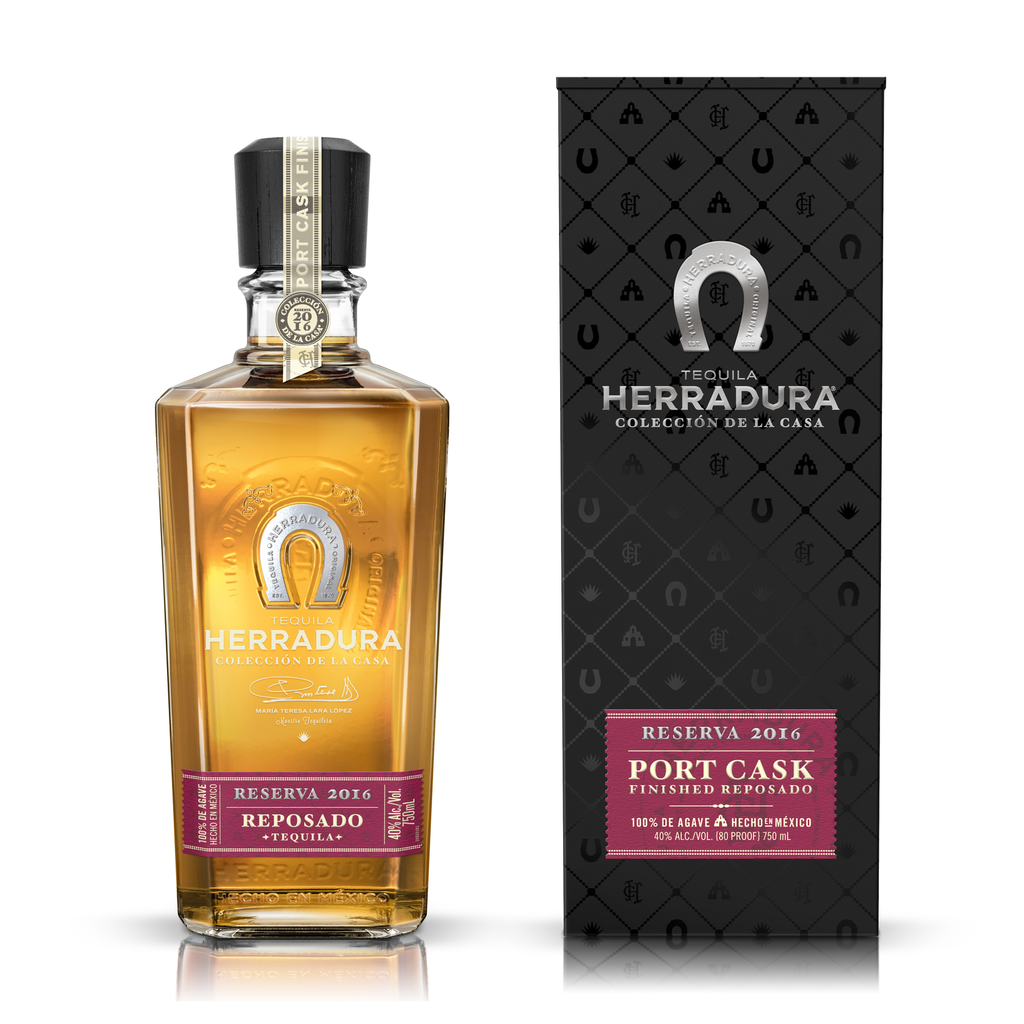 Made from 100% blue agave, this rare tequila was aged for 11 months in medium-char American oak casks followed by an additional two months in hand-selected vintage port casks from the renowned Duoro Valley in Portugal. The result is a complex bodied spirit with extraordinarily smooth taste that pays homage to Herradura's first experiments with the artisanal small-batch tequila experience. $90.