10 Sexy Scented Candles That Will Get Her in the Mood
For more passionate sex, turn off the lights and melt some wax.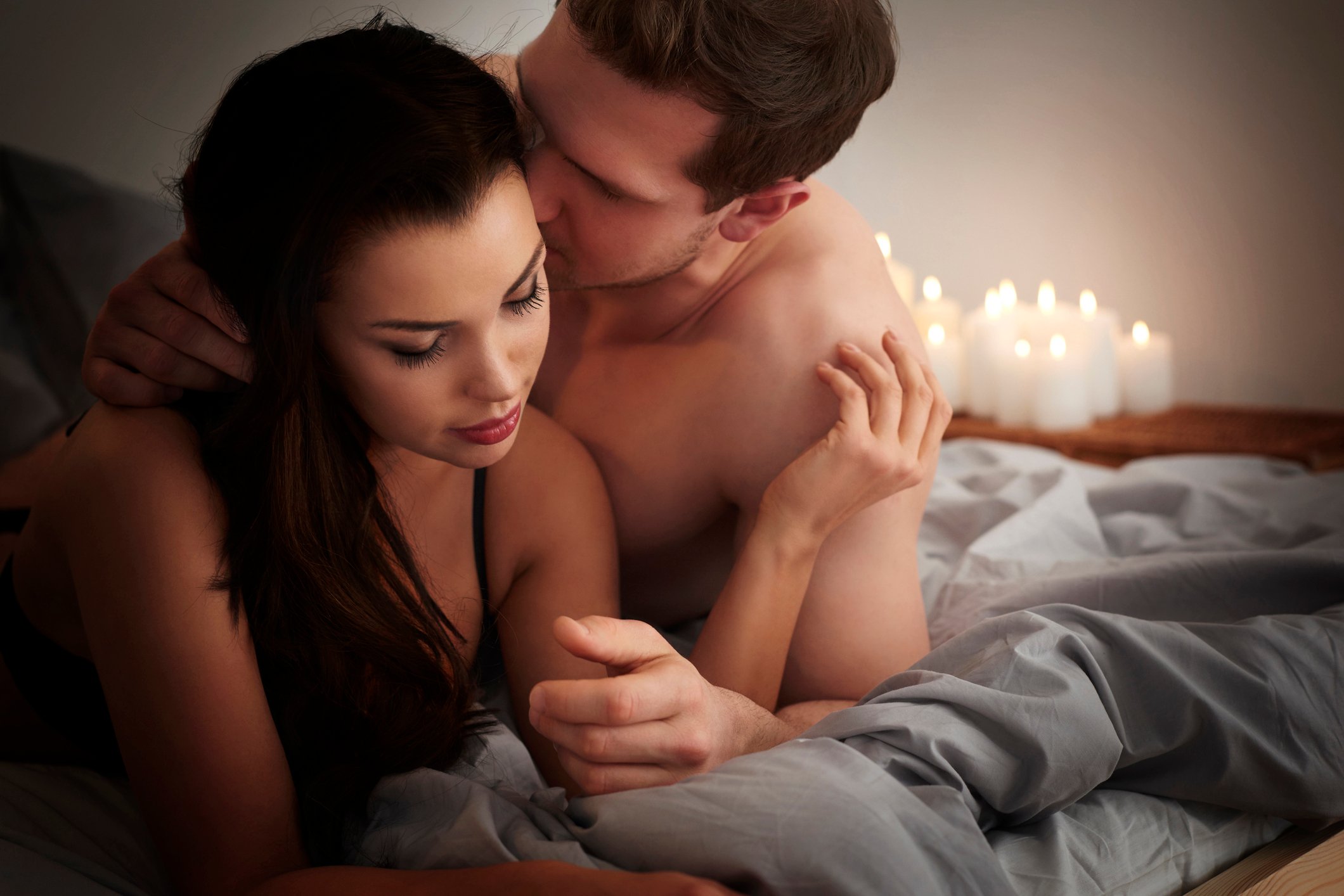 Look, sex is going to be great no matter how or when you do it. A quickie in bed after an exhausting day at work? Amazing. Netflix and chill? Surprisingly satisfying. In the bar bathroom during a sloppy night out? Trashy, but still hits the spot.
But while those options are great and everything, they're not particularly sensual, which is why you should take the time to set the mood with some sexy scented candles every once in a while.
Here's the thing — candles are relaxing, comforting, add erotic ambience, and smell incredible, which are all things women find insanely arousing. Besides, did you know that women have stronger and better orgasms when they're relaxed? That fact alone should be reason enough for you to drop $40 on some perfumy wax in a jar. 
Since a lot of men aren't too familiar with the dizzying world of scented candles, I put together a list of 10 of the coziest, sexiest, and downright most alluring candles on the market, so that you can set the mood for some of the hottest sex you'll ever have. 
1. Kobo Bourbon Soaked Vanilla
You know what goes great on a brisk winter evening? Some bourbon. So this candle is already a winner. But bourbon mixed with the warm sweetness of vanilla? Even better.
Moreover, did you know that vanilla is one of the most arousing scents in the world? True story. "Vanilla produces the feeling of happiness universally around the world. Of all the materials that go in fragrances, vanilla is the most liked globally," says master perfumer Christine Nagel.
2. Malin+Goetz Dark Rum
When you think of rum, you might automatically think of piña coladas in the Caribbean, which isn't exactly winter-cozy. But we're talking about dark rum here, which is winter-cozy. 
Malin+Goetz Dark Rum candle has notes of leather, rum, amber, heady patchouli, and rich vanilla for a warm, seductive, and perfectly sexy scent. 
3. Diptyque Cannelle
If a cinnamon-scented candle doesn't scream "festive" and "cozy," I don't know what does. But more importantly, did you know that cinnamon has been used as a libido-enhancing remedy since ancient times? Really! Even the Kamasutra mentions it as an aphrodisiac.
What's more is that a 1994 study found that the warm, enticing aroma of cinnamon rolls is a seriously sexy scent, and increases sexual arousal more than any other aroma. "The cinnamon rolls turned out to be the sexiest odor," said lead researcher Dr. Alan Hirsch.
Convinced? Get it here for $64.
4. Bath & Body Works Peppered Suede
If masculine scents are your thing, this is the candle for you. With "effervescent bergamot, black peppercorn, soft amberwood, and lavender," it's a surprisingly strong, rugged fragrance, but with the perfect amount of winter coziness. 
5. Cire Trudon Byron
Inspired by Lord Byron, a British poet and leading figure of the Romantic movement, this elegant and sophisticated candle features alluring notes of wood, cognac, and spices, to truly set the mood for an evening of high-class romance. 
6. Lafco Chamomile Lavender
This comforting candle has top notes of bergamot and chamomile that settle into balmy undertones of sage, eucalyptus, smoky patchouli, and lavender…but don't underestimate this unassuming description. 
Fun fact: Lavender increases your brain's alpha waves, which increases relaxation, reduces anxiety, and — most importantly — increases sexual arousal by as much as 40 percent. 
That said, you might want to give this soothing yet oh-so-sexy candle a try. You won't regret it. 
7. Paddywax Apothecary Tobacco & Patchouli
If I may be so bold, this is a personal favorite of mine, and is more than just a candle — it's an experience. 
Featuring deep, masculine notes of fragrant tobacco and earthy patchouli, this sweet, dusky scent makes you feel like you're being transported to a warm log cabin far, far away, where you spend a quiet evening of bliss with the woman you love. 
What. a. candle. 
8. Malin+Goetz Cannabis 
Want something a little more… herbal? Try this spicy cannabis candle that has notes of orange, lemon, fig, sandalwood, patchouli, sexy amber, and dank ganja.
Just kidding about that last part. There's no pot in this. 
And since I already know what you're thinking, let me tell you now: No, this candle will not make your home smell like you just hotboxed, and will definitely not get you high, because it's a candle and not a joint. 
But it does smell pretty damn good, almost like the spiciest, most deliciously aromatic cannabis they'd only sell in the perfume department at Barneys.
Want to blaze it? Get it here for $54.  
9. Maison Margiela By The Fireplace
If you want to feel like you're sitting in front of a cozy fireplace in the French Alps, this candle can take you there, with warm notes of vanilla, rich chestnut, woody cashmeran, and spicy clove.
10. Le Labo Cedre 11
One of the cleaner, more uplifting, yet still undeniably dusky candles on the market, Cedre 11 has notes of cedar (obviously), fresh birchwood, woody gaïac, and heady musk for a "dark and smoky fragrance with the ambiance of year-round winters and endless romance."
Don't mind if I do.