7 Thanksgiving Sex Positions That Will Make You Thankful To Be Alive
Give thanks with sexual positions that'll help you burn off all that turkey and stuffing.
(Photo: Getty)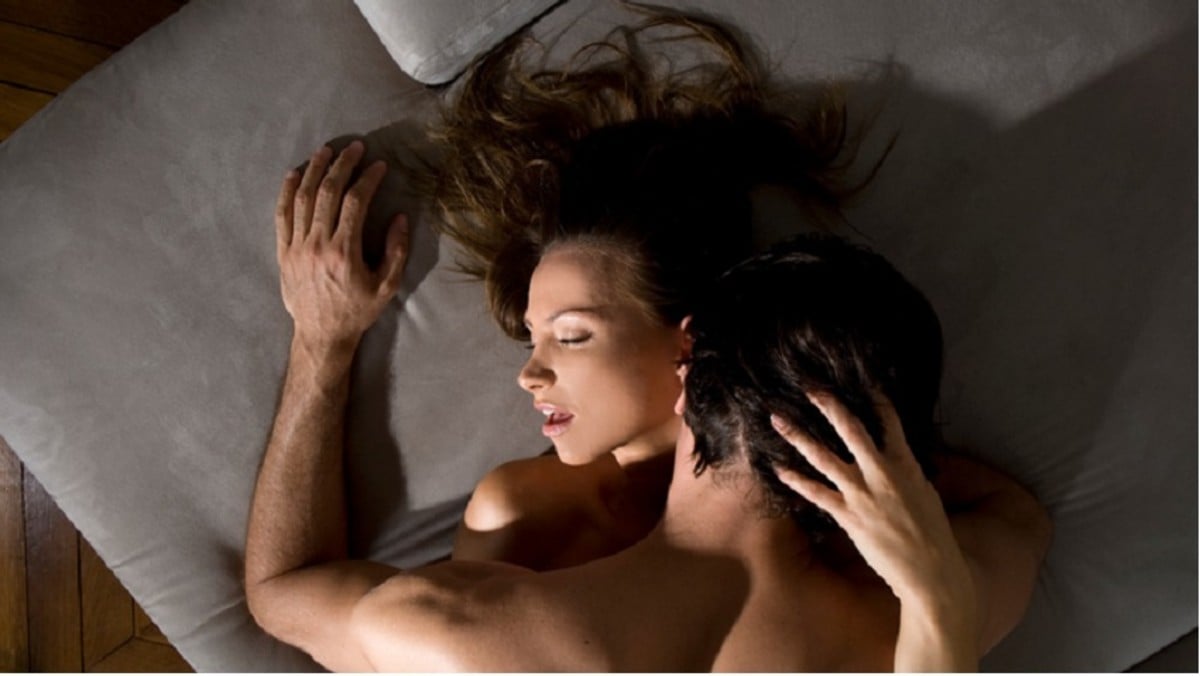 It's almost Thanksgiving, which means it's nearly time to give thanks for all the blessings in life by gorging on turkey and stuffing and pie, watching football, and trying not to argue with certain problematic relatives. 
But you know how else you can give thanks? By indulging in some delicious Thanksgiving-inspired sex, just like the pilgrims would have wanted you to. 
Women's Health compiled an amazing list of seven sex positions to try this Thanksgiving, complete with illustrations for easy visualization, so that you, too, can express your endless gratitude for the plentiful orgasms you've had all year. 
1. Stuff the Turkey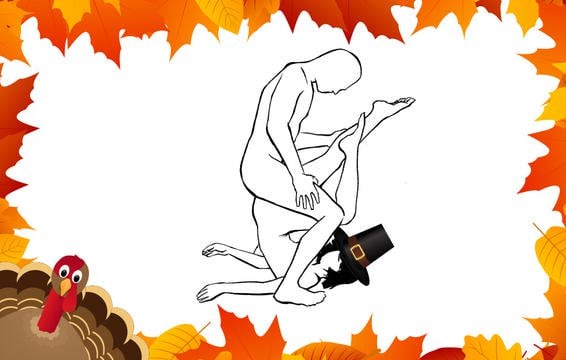 As the name implies, this position lets you "stuff" your girl in just the right way. 
"Lie on your back with your legs raised and folded over so that your ankles are on either side of your head. Then have him squat down and dip his penis in and out of your vagina."
And no, the pilgrim hat is not necessary. 
2. Kiss the Cook
Horny while cooking? No problem!
"Sit on the kitchen counter with him standing in front of you. Straddle him, wrapping your legs around his body."
3. Turkey Trot
"Get on all fours and have him kneel behind you. He enters from behind while holding your hips or boobs."
In other words, this is doggy style.
4. Football Fan
Trying to watch the game but she just wants to smash? This is the position for you. 
"Have him sit on the couch, and then you sit on top of him, facing away."
5. Setting the Table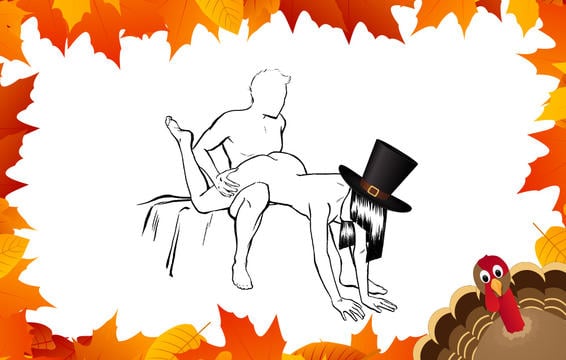 "While he leans against or sits on the table, place your hands on the floor and have him pull your waist so your legs are on either side of his hips."
I highly recommend doing this before dinner, or else she might puke from being inverted.  And that wouldn't be too fun. 
6. Naptime Nooky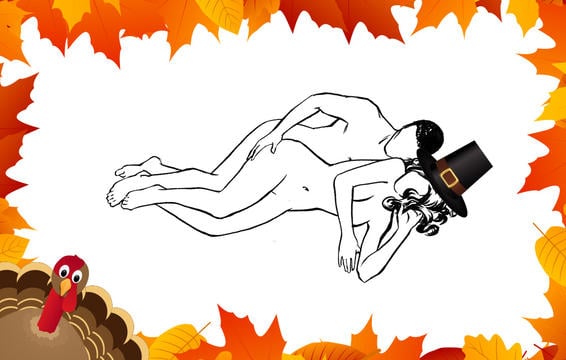 Ah, a Thanksgiving sex position that's perfect to indulge in right before drifting off into a turkey-induced coma.
"Lie on your sides, facing the same direction. Have him enter you from behind."
7. The Wishbone
This is basically missionary–but with a festive holiday twist!
"While in the missionary position, raise your legs and extend them straight out to make a V shape. Then, get after it."
Happy Thanksgiving, my friends. 
H/T: Women's Health