In Celebration of National Rosé Day, Here Are 6 Sexy Reasons Women Are Obsessed With Pink Wine
Bring her a bottle tonight. Trust us.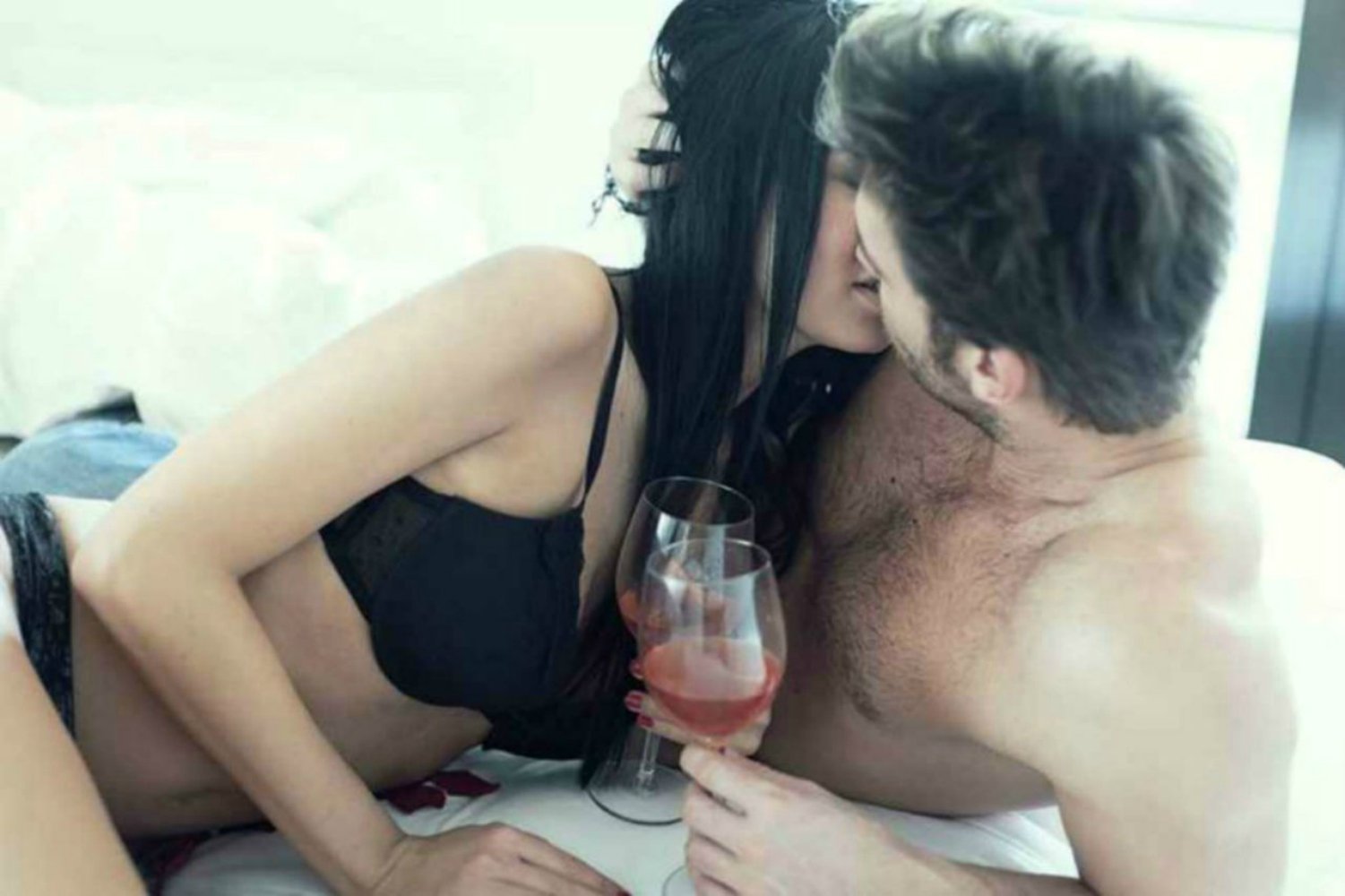 Each year, there's one particular holiday that ladies all across America look forward to. They simply cannot wait for the special day to roll around, so that they can all hold hands and take Instagram pictures and get day drunk.
That day, my friends, is National Rosé Day, and this year, it's on Saturday, June 10.
National Rosé Day came into official existence in October of 2014 when Bodvár, a wine company dedicated to Rosé, wanted to "raise awareness" and give loyal Rosé lovers a special day to celebrate their favorite alcoholic beverage.
Also known as "summer's water," women love drinking Rosé, often all day long in warmer weather. I mean, there are even t-shirts and sweatpants that say stuff like "Rosé All Day" on them.
If you're wondering what it is about Rosé that makes it so endearing to women, you're not alone. Many people have wondered that, considering Rosé tastes like scented bath water to many people.
That said, I created this helpful list of 6 reasons why women love Rosé so much, so that we can all have some answers and finally stop wondering what the hype is. 
1. They like getting tipsy without tasting hard alcohol.
Not everyone enjoys the delicious taste of high alcohol content, as found in whiskey, tequila, and other hard liquors. Kudos to those who do, though. That's badass.
The low alcohol percentage makes Rosé go down smooth as hell, like a tangy fruit juice, making it perfect for bored housewives and sorority girls to get shitfaced off of.
2. It's pink.
Women love pink stuff. It is the classic color of femininity, after all. Pink lemonade, cotton candy, ballet slippers, salami…you name it. 
3. It looks good on Instagram.
If she didn't take a picture of her pretty pink wine and post it on social media with the caption "#Blessed #OnFleek", did she really even drink it? 
4. It's so pretty.
The delicate shade of pink looks so sophisticated and dainty, that nobody can resist its charm. I mean, how can you say no to a bottle of wine the color of pink Himalayan salt?
5. It's the oldest type of wine ever made.
Fun fact: Rosé dates back as far as 600 BC, which is so long ago. That's around the same time the Greek philosopher Thales lived, and I like to think there's a certain sophistication in that. 
6. It's the perfect wine for everyone.
Sure, women love Rosé, but in all seriousness, everyone should give Rosé a chance this summer.
In case you didn't know, dudes have shamelessly been drinking Brosé for the past few summers, and you should too, because it's a delightfully refreshing beverage that doesn't get you too fucked up, making it the perfect summertime wine.
Happy National Rosé Day!