Apple Watch Outsells All Swiss Watchmakers Combined By 10 Million Units
It's not even close.
Credit: Apple
Swiss watchmakers rule the timekeeping world. But the Apple Watch is, in the end, the one watch to rule them all, according to a new report from CNBC.
It wasn't even close, according to Strategy Analytics. In 2019, the Apple Watch outstripped every luxury watchmaker based in Switzerland to the tune of 30.7 million units shipped worldwide—all those famous watch brands only sold 21.1 million combined.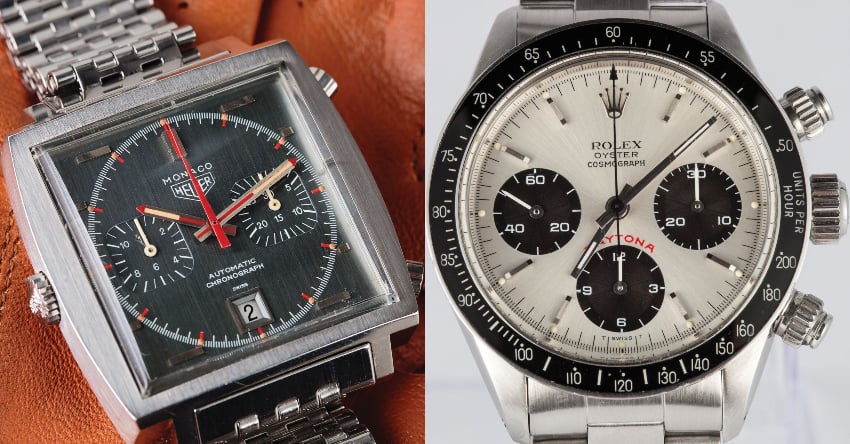 Here's more from CNBC:
"Analog wristwatches remain popular among older consumers, but younger buyers are tipping toward smartwatches and computerized wristwear," Strategy Analytics said in its report.

"Traditional Swiss watch makers, like Swatch and Tissot, are losing the smartwatch wars."
The quote reflects one key element of the disparity in sales—distinctly different customer bases. Older consumers who prize longevity and durability in their timepieces and younger customers who are comfortable with the Apple Watch's connectivity and convenience.
Strategy Analytics used its report to sound a death knell of sorts for the legacy brands as if the advent of smartwatches might really be on its way to crushing the industry, according to CNBC: "The window for Swiss watch brands to make an impact in smartwatches is closing," the firm said in its report, "Time may be running out for Swatch, Tissot, TAG Heuer, and others."
The key is volume, in the end. Analyst Neil Mawston told CNBC that they "believe Apple Watch is profitable, but not as profitable as some of the super-premium Swiss watch makers."
Like Tag Heuer, who put out a $180,000 smartwatch in 2018, or any of the other high-end watchmakers listed here, such as Breitling, with its nearly $9,000 Exospace. 
Then again, analog watchmakers, especially the likes of Rolex, have endured other phases as well—the "quartz crisis" of the 1970s at one point looked like it was killing off a huge chunk of the industry—but quality endured.
The Apple Watch isn't going anywhere, of course, but we're pretty sure the Swiss watchmaking industry isn't all that worried, in the long run.