College Students Can Now Watch Free Premium Porn All Semester Long, Courtesy of Brazzers
Here's a "Back to School" special we can all get behind…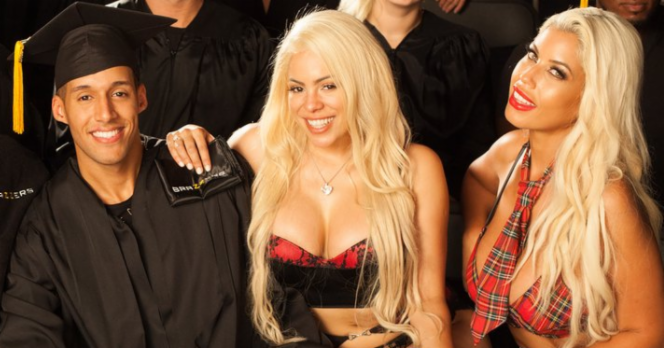 Image: Brazzers
Calling all college students: the fine folks at Brazzers want to "help ease your load" during the fall semester with a free membership to their diverse collection of premium porn. 
We're not joking. Check out the SFW promotional video below: 
https://www.youtube.com/watch?v=yA3gWqSIRq0
If you're currently enrolled in classes and looking for some primo porno to rub one out to, head to Trendzz, Brazzers' SFW sister site. 
From there, all you need to do is submit a photo of yourself holding your U.S. university or college ID and valid documentation of your birthday. Applicants 18 years and older will be granted access to four months of Brazzers on the house. Almost makes you wanna go back to school, right?
And if you're willing to put in a little extra effort, the adult entertainment behemoth is also offering one lucky student a free 25-year membership to the site. 
We did the math, and that's a $2250 value at their standard annual rate.
In addition to the aforementioned requirements, entrants must pen and submit a hilariously-titled essay, "How Brazzers Will Help Me Graduate." It just may be the single most important paper the winner ever writes. 
Make sure you submit your applications soon, as the offer expires September 5. 
h/t: TFM