Iconic Porsches And Ferraris Get Artistically 'Eroded' For L.A. Museum Exhibit
The automotive artworks represent vehicles from "Bullitt", "Ferris Bueller's Day Off" and "Back to the Future."
What's under the hood of art superstar Daniel Arsham's sports cars? At the Petersen Automotive Museum in Los Angeles, Arsham's signature "eroded" art style reveals a Porsche 930 powered by quartz and a 911 with blue calcite shining from holes in its hood.
Four of these cars, and more, will go on view at the Petersen starting February 25 in Arsham Auto Motive, a forthcoming exhibition that collides cars, art, architecture, and movies all beneath the Petersen's unmissable red and silver facade on L.A.'s Museum Row.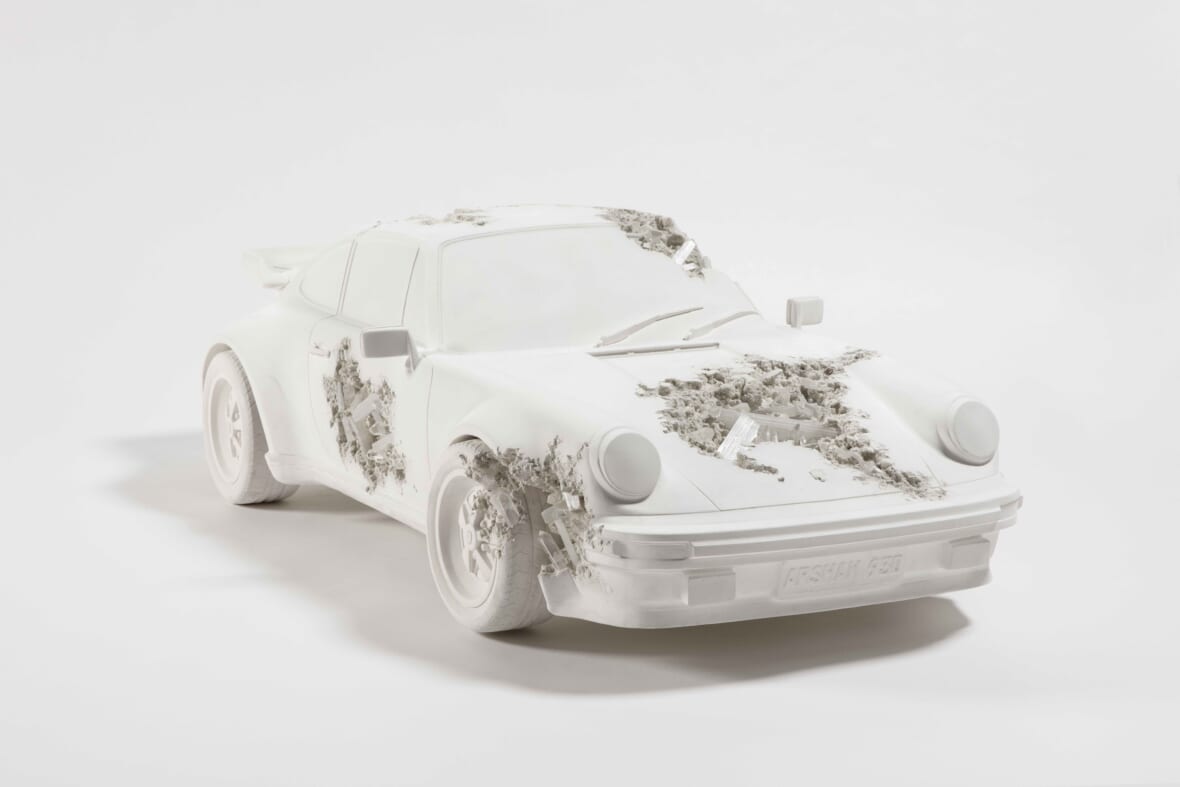 "Having previously exhibited Keith Haring and Andy Warhol's work, it is evident that pop culture and the automotive sector make for an exciting, crowd-pleasing combination," the Petersen's Executive Director Terry L. Karges has said. "Daniel Arsham's talent makes a strong case that cars can inspire artistic creations while also serving as art pieces themselves."
Arsham was born in Cleveland and grew up in Miami. Now he's based in NYC, and represented by art maven Emmanuel Perrotin since 2005. Though the artist once told Maxim "the art world has never really welcomed me," fans and collectors go wild for his eroded approach, casting Greek busts and Casio keyboards alike in resin, plaster, and aluminum oxide—with strategic spots crumbling away to reveal semi-precious stones beneath.
By eroding ubiquitous, valuable subject matter, Arsham pairs consumerism with the apocalypse. Plus, the works are gorgeous—and recognizably his. Pharrell and Usher rank among his fans.
Arsham started exploring cars a few years ago. Last Fall, he presented a show centered around the subject matter, cast with crazy detail at a 1:3 ratio, with Library Street Collective in Detroit—whose gallery was designed by Arsham's firm Snarkitecture. Arsham said the Eroded Ferrari with selenite was the most challenging to make, since its drop top shows the full interior. "It's composed of 35 pieces that all had to be cast individually and then assembled," he said.
Library Street Collective and Perrotin both helped assemble Arsham Auto Motive, which includes Arsham's eroded quartz Porsche 930, that blue calcite Porsche 911, and the selenite Ferrari —all alongside Arsham's Bonsai 356, inspired by the 1955 Porsche 356 Speedster.
An eroded rose quartz gas pump and never-before-seen movie poster complete the connection between cars and film in Arsham's Tinseltown showcase.
"Two of the full-sized cars represent the vehicles from Bullitt and Ferris Bueller's Day Off," the Petersen's associate curator Autumn Nyiri told Maxim. "Plus, there is a smaller version of the DeLorean from Back to the Future."
"Automotive design is in a constant state of evolution," Arsham noted, "and this exhibition strives to reflect both its origins and future."
By happenstance, Arsham Auto Motive will coincide with Arsham's first major American museum show, Wherever You Go, There You Are, which opened at the new Orange County Museum of Art this week.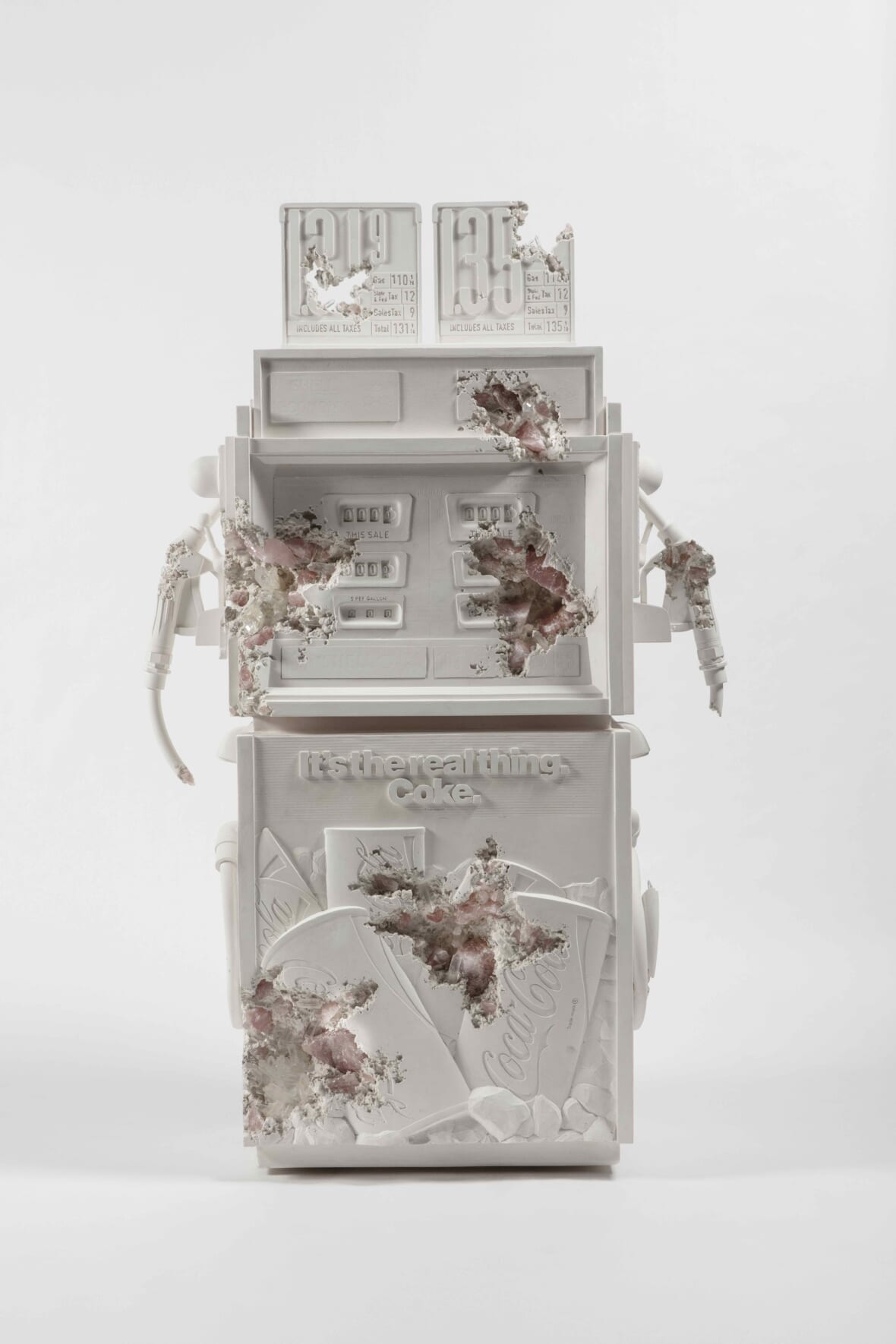 Just in case you can't make it out to SoCal for this month's Arsham extravaganza, though, he's teamed up with the Petersen for a capsule collection of car-themed merch from keychains to zines, all available on the museum's site. Arsham Auto Motive will remain on view through November 26, 2023, and tickets are $20.