Emily Ratajkowski Shares Topless Tribute To Famed Fashion Photographer Patrick Demarchelier
EmRata posed nude for Love Magazine in a shoot by the late photographer.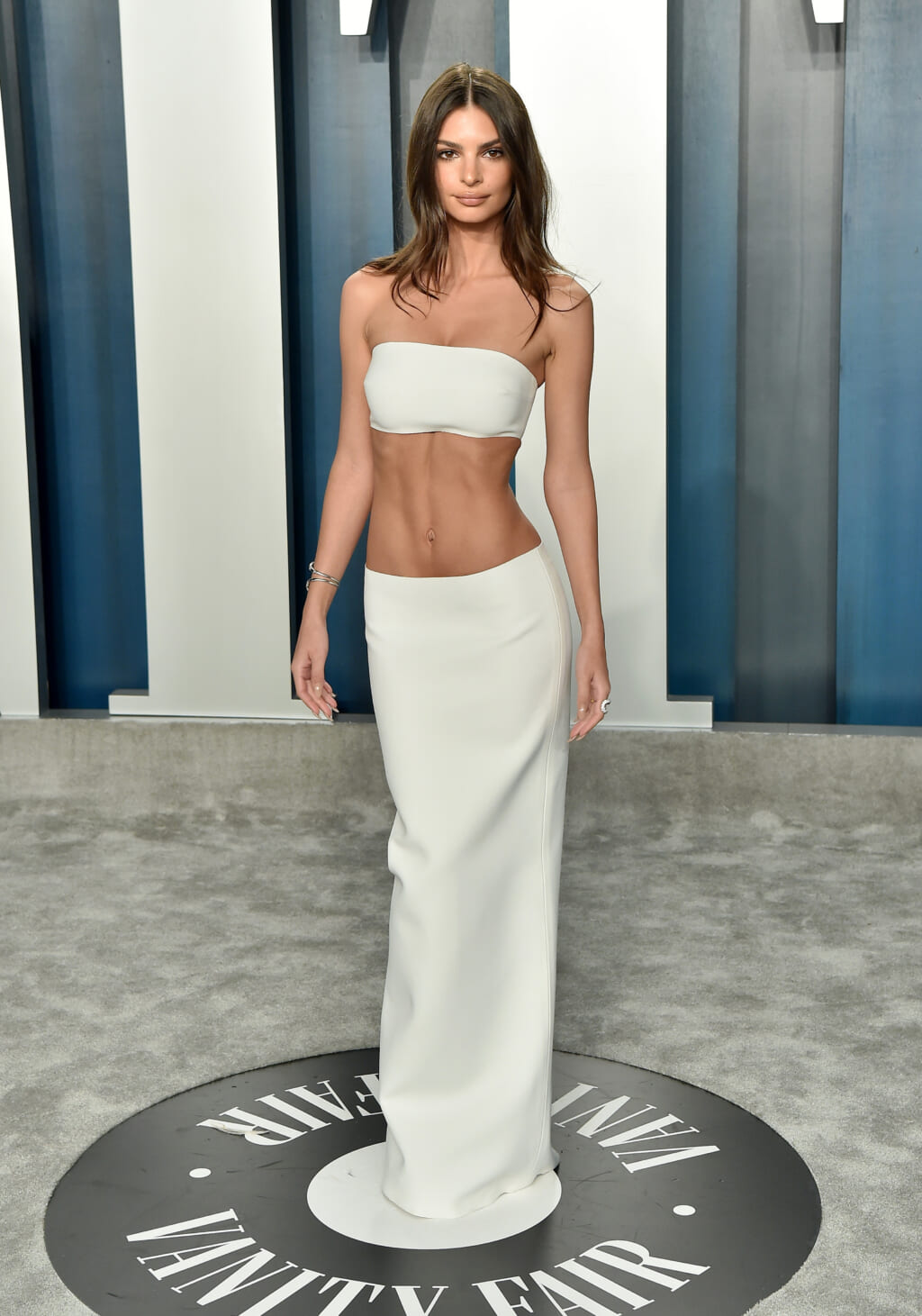 Emily Ratajkowski dropped a stunning trio of black and white images to celebrate the life of legendary fashion photographer Patrick Demarchelier, who died on March 21.
The supermodel posed entirely nude in two of the photos lensed by Demarchelier, 78, for a 2017 issue of Love Magazine. In the third, she wears a black leather ensemble
"So honored to have worked with the legend and the most lovely @patrickdemarchelier," she wrote in the caption. "You will be missed."
As the Daily Mail points out, fellow Demarchelier subjects Bella Hadid and Cindy Crawford also took to Instagram in reverence.
"I am grateful to have been lucky enough to be in front of your lens," Hadid captioned her Vogue China cover, which also featured model Chu Wong. "Most gentle , most legendary , soft but full of life. You will be missed Patrick. Rest In Peace."
Crawford posted a collage of magazine covers and classic portraits. "Rest In Peace, @patrickdemarchelier," she wrote. "Thanks for so many great memories and beautiful, timeless images."
Among the most thorough tributes came from the Instagram account of Rizzoli, a renowned publisher of high-end coffee table books, including Demarchelier's Dior Couture.
"The French-born photographer, one of the most sought-after in his field, created fashion photographs that felt more like effortless, intimate portraits—a look that became a signature of 1990s fashion photography," Rizzoli captioned a Kate Moss portrait, Dior images and others.
"While his work has appeared in almost every fashion magazine around the world, he worked for years as lead photographer for Harper's Bazaar, later moving to Condé Nast where he shot exclusively for Vogue, Vanity Fair, and Allure. Demarchelier was also best known as Princess Diana's personal photographer, producing images that personified her high style and natural beauty."
Demarchelier is survived by his wife Mia, three sons and three grandchildren.