Hooters Had to Close a Bunch of Locations Because Millennials Don't Like Boobs Very Much
Thanks a lot, Gen Y.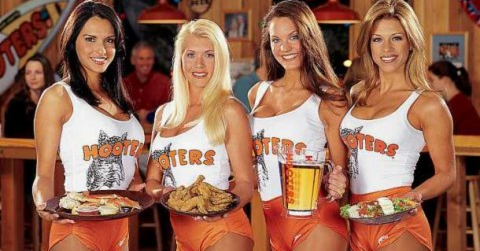 Hooters
Millennials' disinterest in boobs isn't just affecting what kind of porn they watch. 
As one could imagine, the inexplicable decrease in cleavage-related searches on PornHub among twenty-somethings is bad for certain businesses, namely "breastaurants" such as Hooters.
According to Business Insider, the number of Hooters locations in the U.S. dropped a staggering 7 percent from 2012 to 2016, and sales have been stagnant. 
The franchise that garnered fame for its scantily-clad waitresses has made notable changes in strategy, presumably to appease millennials. In 2012, a plan launched to give restaurants nationwide got a makeover with updated decor and new menu items. 
They've even opened up fast-casual locations, called Hoots, in which female and male servers are fully-clothed, effectively rendering the eateries indistinguishable from every other boring wing joint around. 
Apparently, kids these days don't gorgeous waitresses like these Miss Hooters International swimsuit pageant contestants serving up cold beer and spicy wings. 
https://www.instagram.com/p/BXYPhZglYUI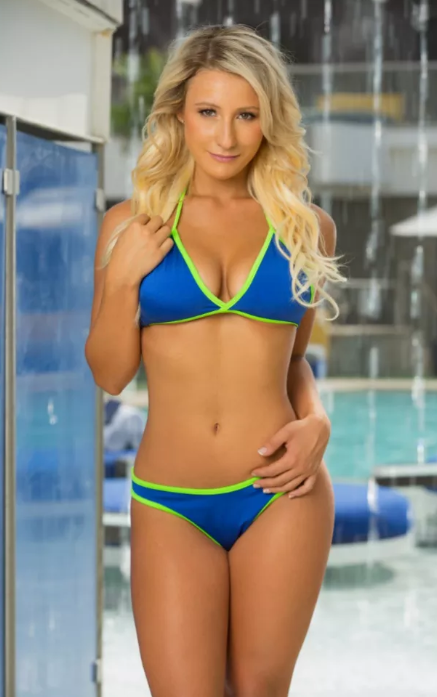 Nice one, millennials. Try not to fuck anything else up, OK? 
h/t: Complex