Cargo Ship Carrying 4,000 Lamborghinis, Porches And Other Cars Finally Sinks In Atlantic Ocean
An estimated $400 million worth of coveted sports cars have been taken by the sea.
A massive cargo ship carrying an estimated $400 million worth of Lamborghinis, Porsches, Audis and Bentleys is now at the bottom of the Atlantic Ocean.
A 60,000-ton merchant ship dubbed Felicity Ace was carrying 4,000 luxury cars from Germany to the U.S.–including 1,100 Porsches– when it caught fire on February 17, per the New York Post.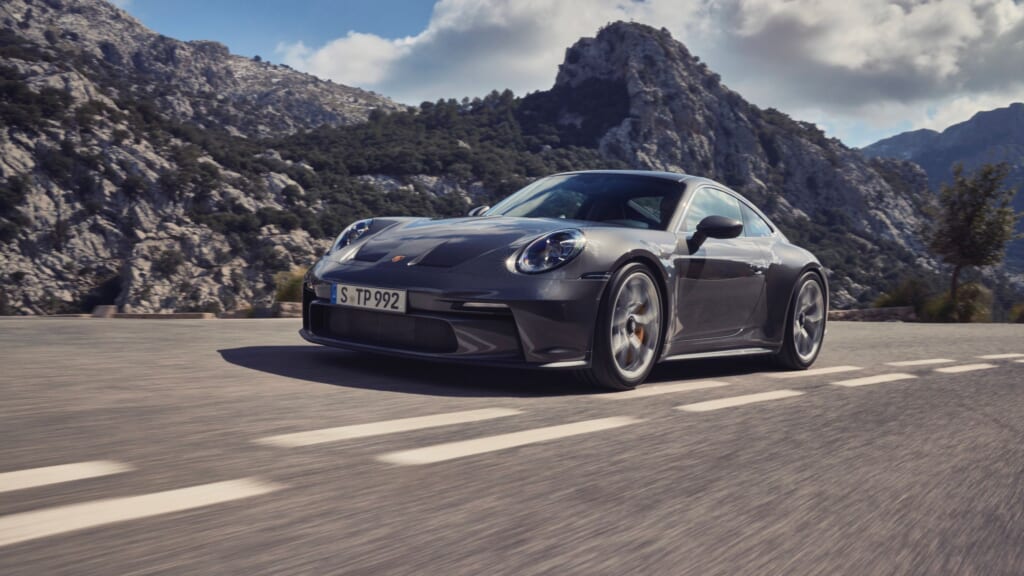 The accident forced all 22 crew members to abandon ship and leave the flaming vessel adrift. Felicity Ace's owner, MOL Ship Management Singapore Pte Ltd, now confirms it has sank.
The fire broke out near Portugal's Azores Islands, according to the Washington Post.
The ship had departed from Emden, Germany, on Feb. 10 and was scheduled to complete its 13-day trip and arrive in Davisville, R.I., next week, according to VesselFinder, a ship tracking website. The Volkswagen Group estimated that nearly 4,000 cars were aboard the Felicity Ace, according to the Drive, and automotive website.

The Portuguese navy said it rescued all 22 crew members via helicopter. Authorities described the rescue mission as "highly skilled and physically demanding." The crew members were taken to a hotel on Faial Island in the Azores, according to the Associated Press. None of the crew members were injured in the fire.
Hypebeast reports that Matt Farah from The Smoking Tire revealed on Twitter that his custom $120,000 USD Boxster Spyder was aboard the flaming cargo ship, which was still burning as of Friday, according to the Portugese Navy.
In other Porsche news, this wild Baja Prototype might be the ultimate Porsche 911.