This Wild 'Baja Prototype' Porsche Is The Ultimate Off-Road 911
"The most capable purpose-built luxury off-road 911 possible" can now be yours.
Luxury and rally-worthy off-road readiness are seldom both present in the same car, but this bonkers 1991 Porsche 911 "Baja Prototype" for sale on Collecting Cars was custom built with just that unusual combination of traits in mind.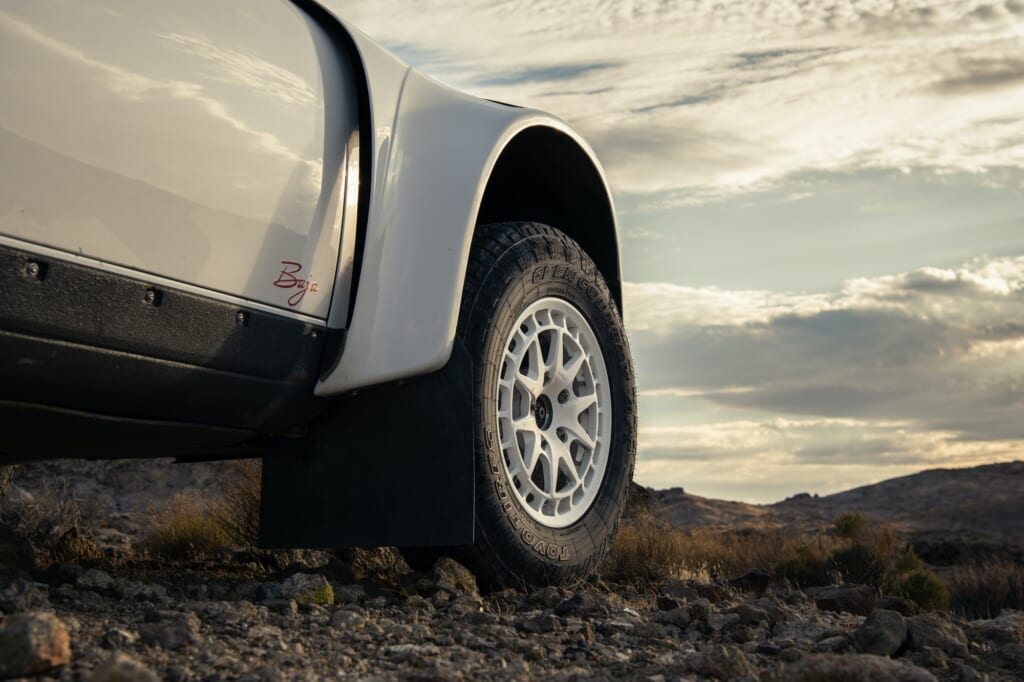 Russell Built Fabrication, which exists entirely to build terrain-tormenting versions of iconic German sports car, sought to create "the most capable purpose-built luxury off-road 911 possible."
They definitely got the capability part right. Power comes courtesy of a Rothsport Racing flat-six that was sized up from 3.6 to 3.8 liters and rebuilt with all custom internals, throttle bodies and a new manifold. These upgrades increase output by 40 percent to 360 hp and 310 lb-ft of torque.
After obtaining an accident free Porsche 964 Carrera 4 Cabriolet chassis, a chromoly race roll cage was fitted to bolster the structure and accommodate a suspension travel of 12 and 13 inches at the front and rear.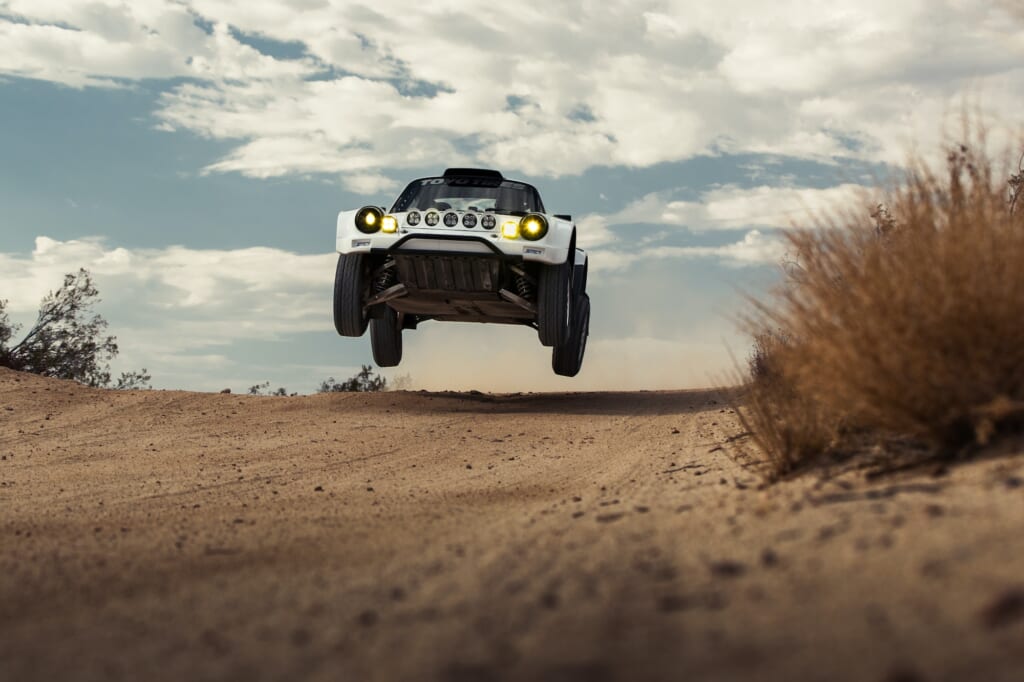 The metal shell was swapped for lighter-weight white composite body panels featuring louvered fenders, a carbon-fiber roof scoop and a driving lamp pod. Russell Built also created an FIA-spec fuel cell that was specially installed to allow a full-size 30-inch spare tire in the trunk.
Some may think that it's lacking in luxury giving the mission, but Russell Built claims that the stripped down interior void of an air conditioner or stereo is in the proper "911 RS" style of the era.
However, the cockpit is clad in beautifully tailored Olive Green leather that covers the Sparco carbon fiber seats, dash, door panels, transmission tunnel and headliner, while the dashboard assembly with a digital screen is covered in black Alcantara.
With 5,200 miles on the odometer, the 1991 Porsche 911 "Baja Prototype" by Russell Built Fabrication is currently slated to sell for a $235,000 bid.