'Jersey Shore' Star Mike 'The Situation' Sorrentino Could Spend 15 Years in Prison
Turns out pleading guilty to tax evasion is a BAD situation.
Getty Images
"The Situation" of Jersey Shore fame—a.k.a. Mike Sorrentino—may go from the most famous guy on the beach to a rising star in your friendly neighborhood federal prison. Sorrentino and his brother Marc have pleaded guilty to withholding a ton of money from the IRS, and that could mean long-term incarceration. 
The source of deeply insightful and probing quotes like "We got a situation" allegedly earned $8.9 million between 2010 and 2012. This wasn't just some kind of dimwitted oversight; these guys worked at it.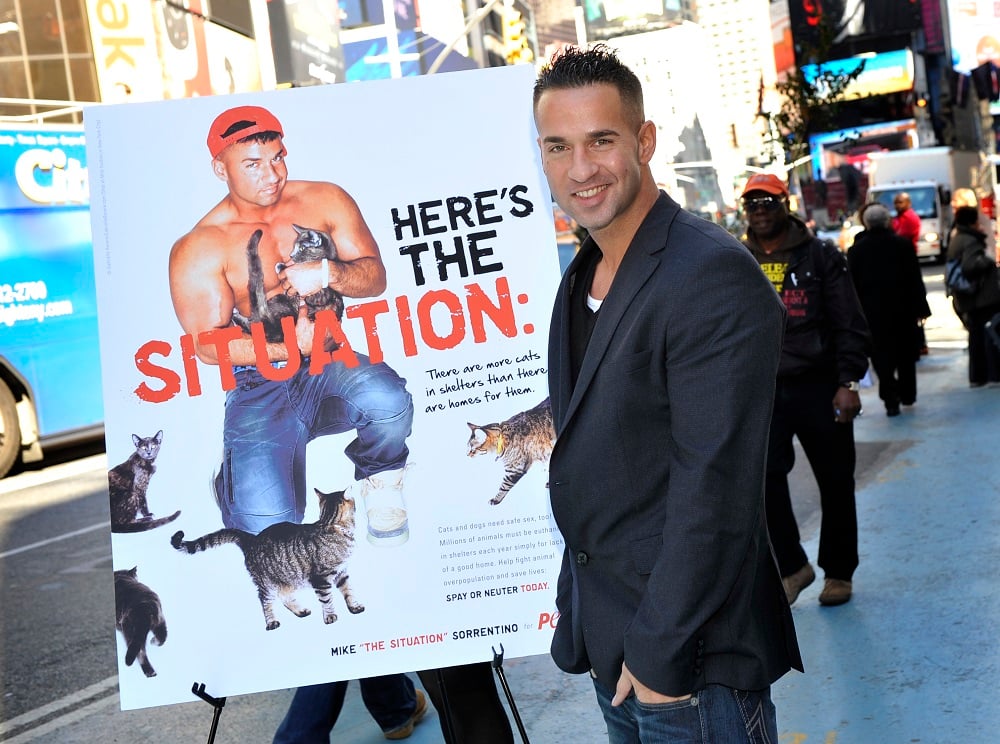 The government charged the Sorrentinos with concocting a pretty complex scheme. They reportedly fluffed supposed business expenses and used the extra money to buy hot cars and fine clothes. They also had a network of bank accounts which they used to shuffle money in an effort to keep it concealed from the tax man.
We know it's hard to believe the guy who used to say things like "I like my clothes like my women…options" couldn't keep that genius criminal scheme going for a while. Either way, we give him credit for being just smart enough to spin the financial plates as long as he did.
While The Situation faces a mere 15 years, his brother Marc could do 25 years behind bars.
However long he is actually on the inside, Sorrentino will likely feel at home. One thing prisoners have plenty of time to do is work out.