Meet 3 Maxim Cover Girl Competition Finalists
This trio of stunners were among the aspiring models who vied for the Maxim Cover Girl competition crown.
Brooklin Bowdler claimed the 2022 "Maxim Cover Girl" competition crown, earning her a $25,000 cash prize and the January/February 2022 cover of Maxim magazine. Now we're spotlighting three other 2022 finalists who charted in Maxim's annual competition.
Allegra Paris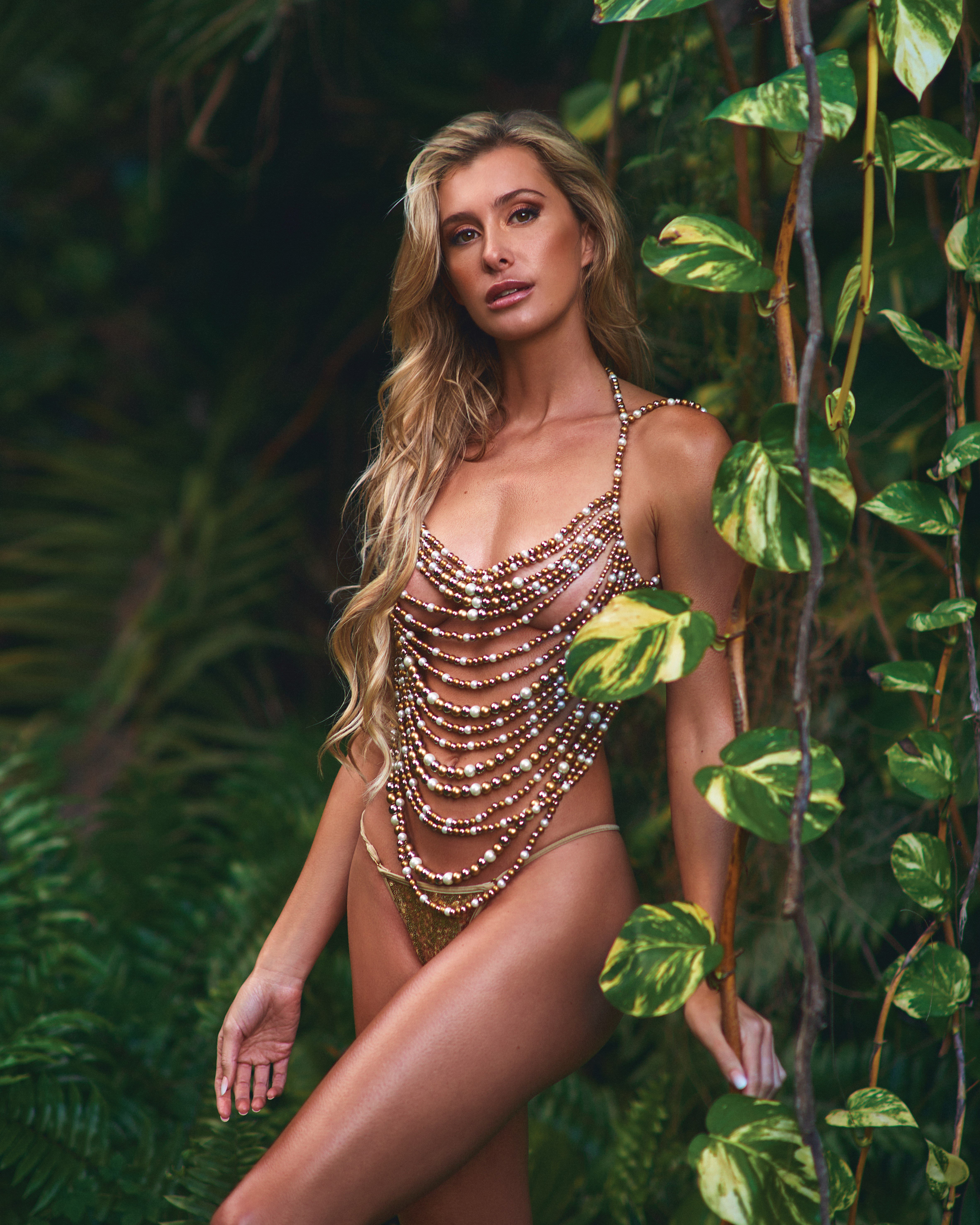 Allegra Paris is no ordinary human. With a perfectly fit body, honey-brown eyes, and goddess-like hair, she exudes a natural beauty that melts hearts around the world. Paris grew up on a farm in Upstate New York, riding horses and raising chickens. Life took a welcome turn when she moved to Manhattan for college. And her modeling career took off while she worked on getting not one, but two business degrees.
With a passion for health and nutrition, Paris also got her NASM certification in personal training and nutrition coaching. She is currently living her dream of helping people look and feel their best at any age.
"I teach a pop-up workout class called Bikini Body," she tells us. "I'd love to see this class grow and expand over the next few years. Five years from now, it would be amazing to have a team of trainers teaching several classes. I am also currently the creative director of an activewear brand, as designing is part of my background but also a true passion of mine. I'd love to be in this space either designing for the same brand or creating a line of my own," she says, speaking about the swimsuit line she started just after college.
Paris began modeling at the age of 15, but her career flourished when she booked an international Under Armour campaign, helping her find her niche in fitness and swimsuit modeling.
"From there, I booked more fitness brands, including Puma and Skechers," she recounts. "I then moved to Miami to focus more on swimsuit modeling, which is truly a passion of mine as well." Paris is in the gym, running, boxing, shopping, or hanging out with friends and family in her spare time. She has her sights set on doing a shoot with wild animals like snakes or elephants in Africa or Bali.
Find her on Instagram, TikTok, Snapchat, Pinterest, YouTube, and Twitter @allegraparis or on her website, Allegraparis.com, where you can purchase her eBooks and more merch, or try her workout app for free.
Alexandra Weber
Alexandra 'Ally' Weber graduated with a dual degree in Mathematics and World Languages and Cultures (East Asian Studies Concentration) from the University of South Florida (USF) in 2019. She currently works as a card breaker broadcasting for a local shop on YouTube and Twitch, and she runs her own YouTube channel where she unboxes all kinds of other "nerdy" collectibles.
When not geeking out on video games, she loves doing cosplay at anime and comic conventions. "I love delving into fantasy worlds just as much as I love learning about the physical world around me," she says. Weber is a go-getter who is up for anything. "I don't like leaving any avenues unexplored, and I don't like letting opportunities pass Alexandra Weber me by due to a heavy schedule," she declares.
She has aspirations of owning a house outfitted with "dust-free display cases of my collectibles and lots of pet lizards," she laughs. But her long-term goal is to enjoy life to the fullest, remain in good health, and avoid stress. Keep your eye out for this rising star as she has further aspirations of doing a major photo shoot in Japan.
"There are so many gorgeous cultural locations like Mount Fuji that would be stunning to see in person," she notes. "But also, the bustling hubs of the Tokyo area could provide excellent architectural framing for photographs. Cool, cute, classy, chic—Japan has locations to do it all, and it's always been a goal of mine to visit someday!" Her Instagram is @allyfromtitan.
Emily Cortes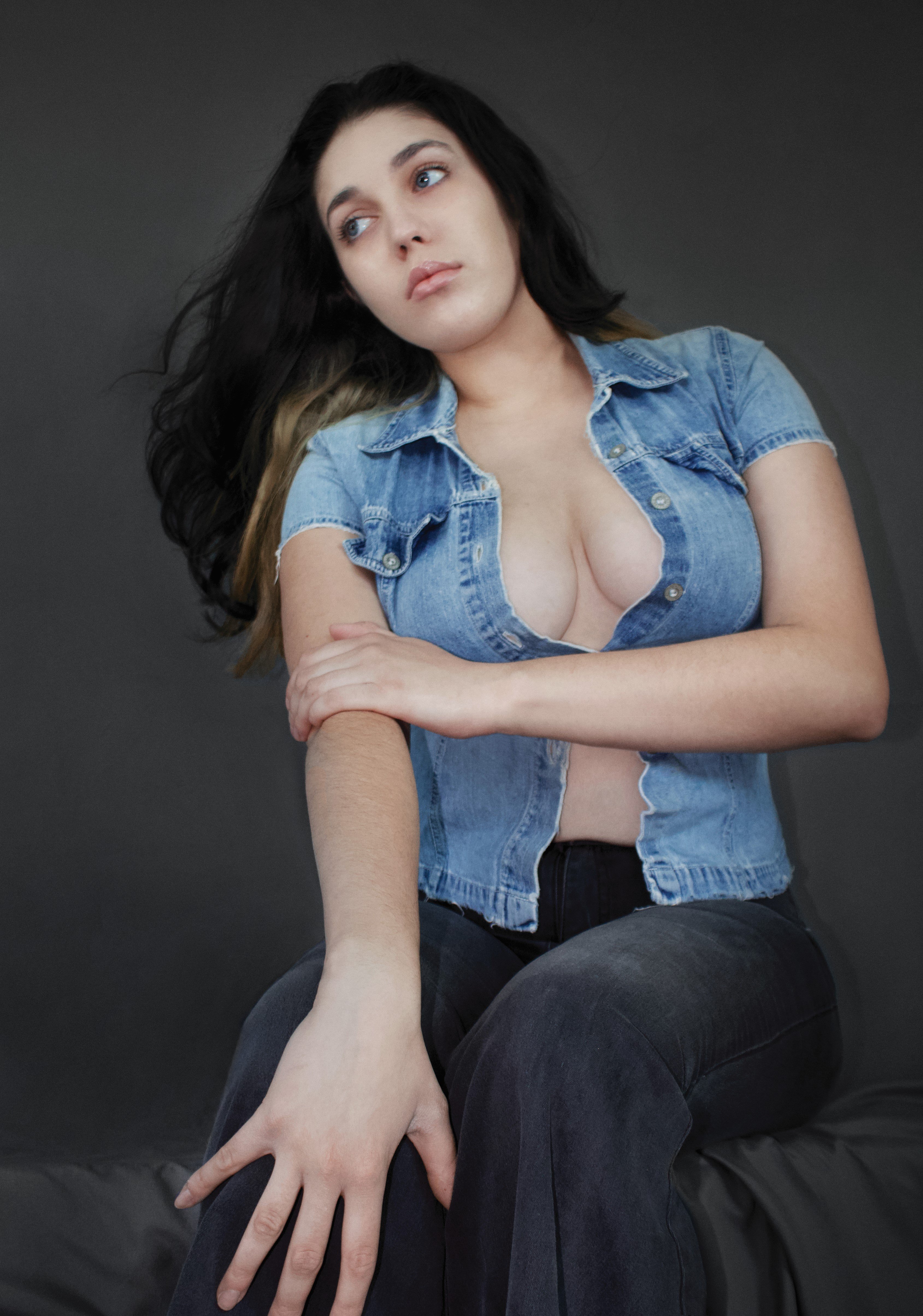 Emily Cortes is the life of the party and isn't ever ashamed of being the loudest voice in the room, openly sharing her beliefs. This healthy confidence and a sense of humor lighten any mood.
The Hispanic beauty is currently building a career in the film industry while finishing college. A look into her crystal ball shows herself climbing the ladder in the film industry with a bachelor's degree. And in ten years, Cortes plans to be fully established as an actress and director. She dreams of traveling to Italy to shoot on the Amalfi Coast in the spring, to pose with the citrus trees and beautiful waters in their prime.
She loves to hang out with friends and her cat, Mochi, and go on fun dates with her partner. Cortes is an allaround creative woman who loves to paint, draw, and produce music. Keep an eye out for this rising star, and check her out @eemilycc.