Meet Superstar Fitness Influencer Amanda Lee
Feel the burn of the fitness phenom who whipped the Kardashians into shape.
Amanda Lee terraformed the fitness landscape when she leveraged the then-nascent world of Instagram to focus on improving your physique. The famously shapely trainer/model pioneered the social media fitness space, quickly growing her following into the millions thanks to disciplined posting and superb genetics.
Then a high school reunion reconnected her with ex-classmate Kim Kardashian, and the rest is history. Before she knew it Lee found herself training not only Kim but also her sister Kourtney, and soon her success skyrocketed even further the way only a Kardashian Touch can.
How did you get into fitness?
I got into being a trainer because I grew up in L.A. and my mom is super, super into fitness, runs seven miles a day, can do the full splits at 60 years old. So I was kind of influenced by her. And I was looking for a part-time job after graduating college and she suggested that I try being a trainer. So I started doing it part-time, loved it, built up a clientele, and it became a full-time thing for me.
Was it a struggle at first, or did you find instant success?
Pure fitness was instant success. Not to brag, but I started training atEquinox when Equinoxes were kind of a little bit newer on the scene. I ended up being one of the top-producing trainers there just right off the bat and built up clientele, was booked for the whole day, every day. It was pretty easy and pretty instant.
How did your explosive Instagram growth happen?
I was one of the OGs to start doing the fitness girl thing on Instagram. At the time when I started barely anybody was doing it. To give you an idea, people would look at me at the gym and they would say, "Why are you taking selfies? You're not going to make any money doing this. I don't understand it!"
Everyone kind of thought it was this ridiculous hobby that wasn't going to go anywhere. This was about eight years ago when influencing first was just in its baby stages. But I really saw the potential in it so I just went with it, and obviously as we know it became this massive juggernaut, where basically now you can't even walk out the door with every single person you meet on the street trying to be an influencer. It's pretty crazy how it evolved.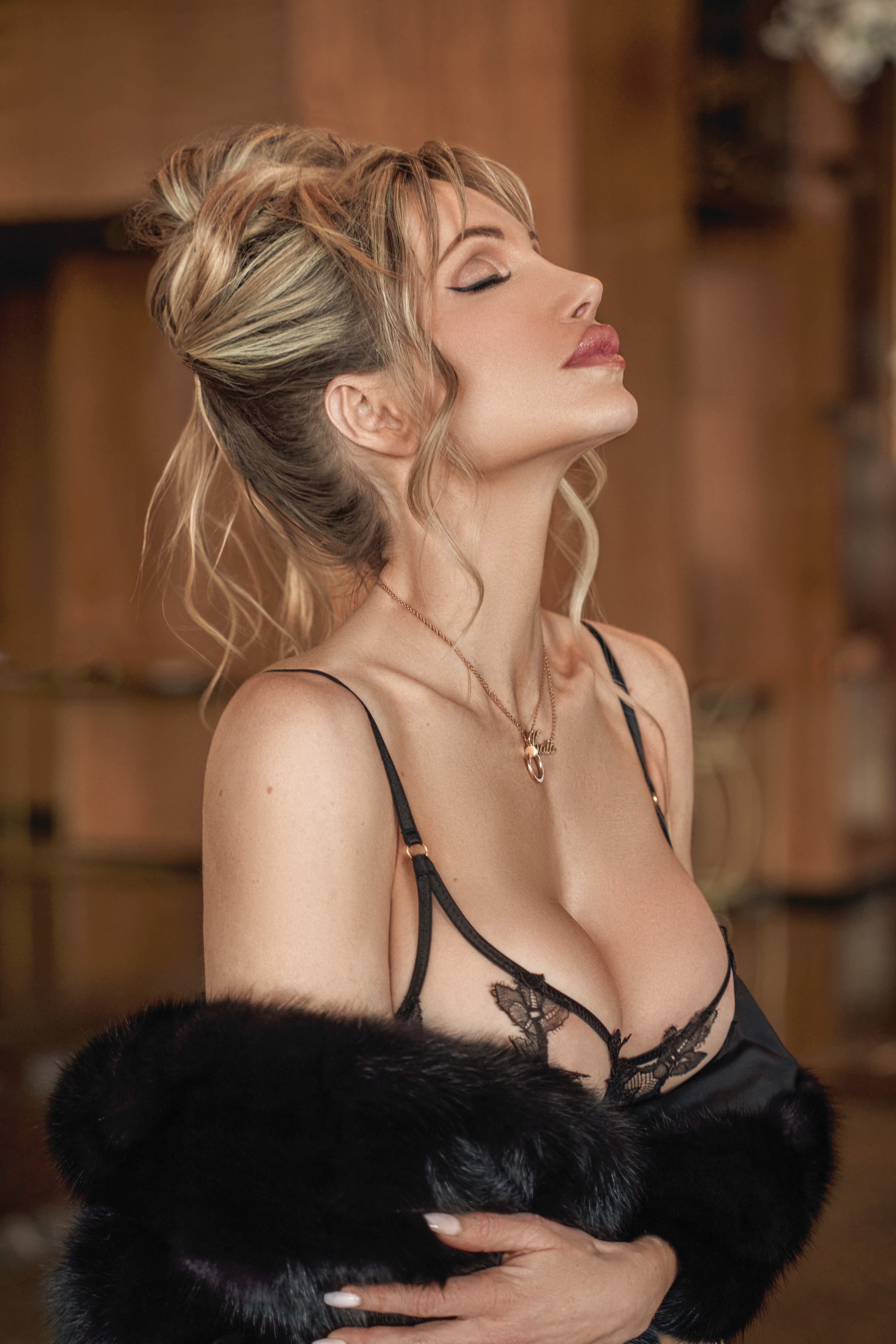 You and Kim Kardashian reconnected at your high school reunion, how did you decide to start working together?
At that point I already had millions of followers, I was already doing very well for myself. When we reconnected at the reunion her current trainer was out of town—I don't remember the exact amount of time, but she kind of needed somebody in the meantime and obviously knew I was a trainer.
She was very sweet, she just said, "If you could train me while my trainer's out of town, that would be amazing." I started training her and then met Kourtney through her and trained Kourtney for two years after that. Kim ended up going back to her other trainer, which makes sense, but we kept in touch and I have nothing but amazing things to say about all of them.
Did you experience another quantum level of growth after the 'Kardashian Touch'?
I would say, yeah, it introduced me more to mainstream exposure in terms of magazines and articles and that sort of thing. I started working with Kourtney's lifestyle website Poosh, was featured on things like that. But in terms of Instagram growth I feel it kind of stayed the same because it was always growing pretty steadily.
What's your basic fundamental advice about getting into shape?
I would say that my number one thing is consistency. It's really important to make sure you do something every day, even if it's just a 20-minute workout or a hike. Just make sure that you work on your body or your physical fitness every day until it becomes a habit.