This Japanese Town Is Suffering a Ninja Shortage, Will Pay $85,000 to Anyone Who Wants to Be One
We didn't see this coming.
(Photo: Getty Images)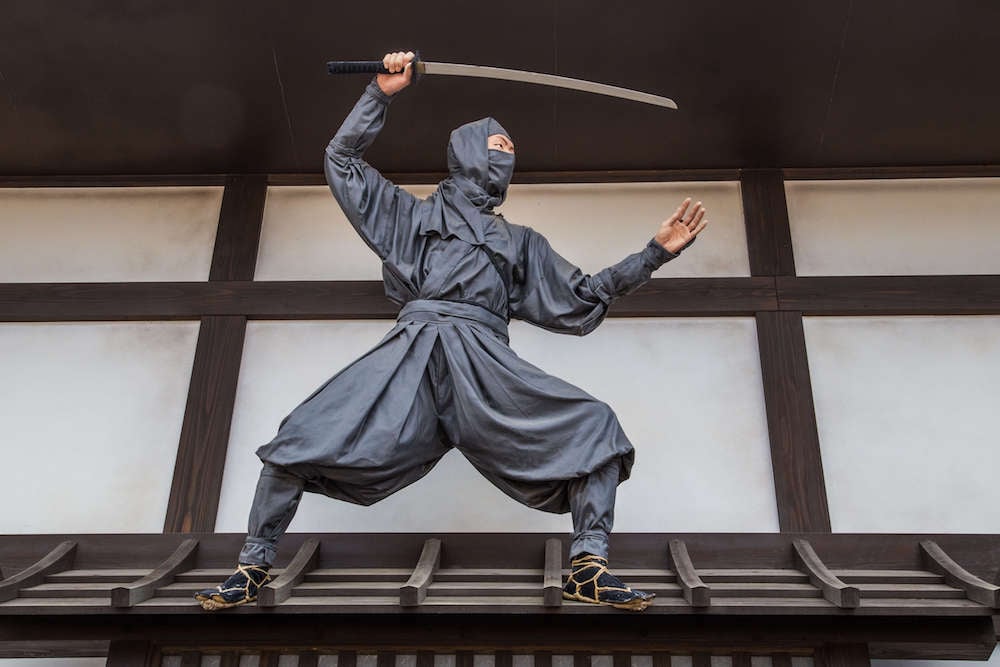 The small Japanese city Iga, the birthplace of the ninja, is suffering from a dwindling resource: its ninja population is on the decline.
The city with a population of 100,000 (many of them ninjas, we assume) is not faring too well as a whole. Younger Japanese people are moving to larger cities and turning their backs on the ninja life.
Sally Herships recently reported Iga's woes on an episode of NPR's "Planet Money" podcast but also outlined the benefits of a ninja lifestyle. 
"This job does have a lot to offer," Herships explains. "First of all, the pay is quite competitive. Today, ninjas can earn anything from $23,000 to about $85,000 — which is a really solid salary, and in fact, a lot more than real ninjas used to earn in medieval Japan."
Let us get this straight: the town of Iga is willing to pay $85,000 to anyone who wants to become a ninja? Sign us the fuck up!
There is one stipulation, however. Iga is not seeking bonafide ninjas to run around cutting off heads with swords and chucking ninja stars (see video below). Instead, Iga merely seeks "ninja performers" for tourism purposes.
Ah man!