Palm Beach Art Dealer Charged With Selling Fake Basquiat And Warhol Art For Millions
Art dealer Daniel Elie Bouaziz allegedly sold a fake Warhol to undercover federal agents for $26,000 before attempting to sell a bogus Basquiat for $12 million.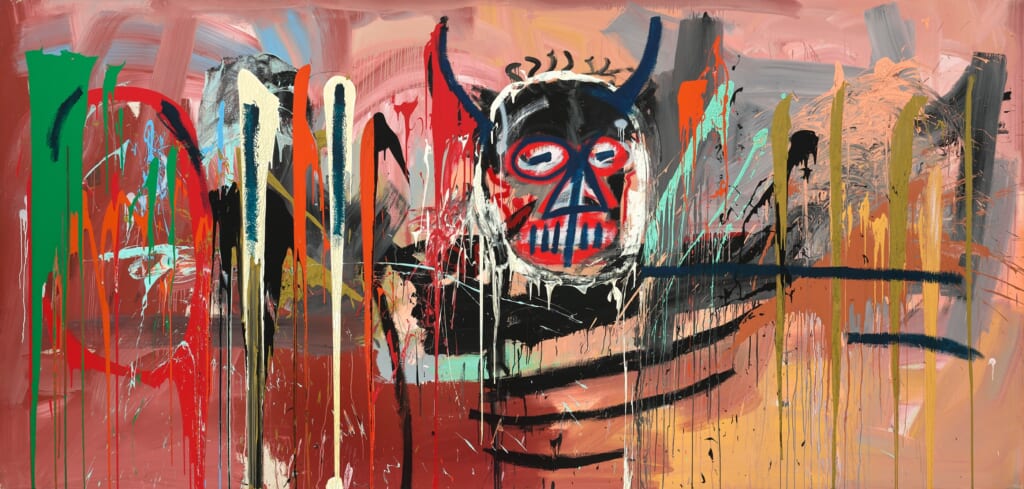 The legal saga of Palm Beach art dealer Daniel Elie Bouaziz reached a new chapter last week when the Department of Justice finally charged the Algerian-born Frenchman with wire fraud, mail fraud, and money laundering—all related to his schemes passing off fake artworks by the likes of Banksy, Andy Warhol, Keith Haring, and Jean-Michel Basquiat as real. 
ArtNet reported that the disgraced dealer's troubles started last December, when FBI and IRS agents raided Bouaziz's gallery Danieli Fine Art on Palm Beach's illustrious Worth Avenue. No one knew what was going on then, but the scene certainly aroused interest as "authorities taped off the gallery's windows and covered the perimeter in caution tape." Amongst the long stretch of buttoned-up blue chip galleries, Danieli already stood out with ostentatious allure–velvet ropes, crystal chandeliers, and the early forays displaying controversial NFT art.
"When I arrived today, the FBI was on site," Steven Henry, a senior partner at New York City-based Paula Cooper gallery told ArtNet last December from the institution's satellite location on Worth Avenue. "The space was taped off. FBI, IRS, and local police were coming out. Right now the space is completely tapered over. I suspect that there's some illegal activity. But I don't know exactly what."
The true nature of Bouaziz's illegal activities have now come to light. In a May 27 report, the US Attorney's Office in the Southern District of Florida said the criminal complaint affidavit against Bouaziz alleges that he purchased "low-cost reproductions" of iconic artist's styles from online auction sites, "then drastically marked-up the prices and sold the works to victims as originals."
According to the New York Post, Bouaziz allegedly sold a fake Warhol to undercover federal agents for $26,000 before attempting to hawk a bogus Basquiat for $12 million.
To pull off the facade, Bouaziz falsified provenance–or ownership history–in some places, and added fake signatures elsewhere, like he did with a blue "Basquiat" work that the artist's estate has since confirmed is fake. Since Basquiat's untimely death in 1988, the artist's family has painstakingly managed his surviving artworks, which have been tabulated and tracked to the last details. For the cherry on top, Bouaziz laundered money earned from these illicit activities.
As long as society regards art as a commodity, shifty characters will emerge trying to turn a quick profit. However, people are innocent until proven guilty in this society–so only a proper, pending trial will prove Bouaziz's fate.