The Rock Says He Would 'Have Knelt or Raised My Fist in Solidarity' During NFL National Anthem Protests
Also: His feud with Vin Diesel was no joke.
Photo: Getty Images
Let's be real: It's damn hard to find an article about or interview with Dwayne "The Rock" Johnson that doesn't just make you like the guy even more. It makes sense, too. If you're 6'4″ of solid muscle and a huge movie star, people will already be intimidated, so why not just go ahead and be nice?
In a wide-ranging interview with Rolling Stone, Johnson doesn't detract from his rep for being both driven and affable. He takes a positive stand regarding the controversial NFL national anthem protests and talks about conflict with Fast & Furious franchise co-star Vin Diesel.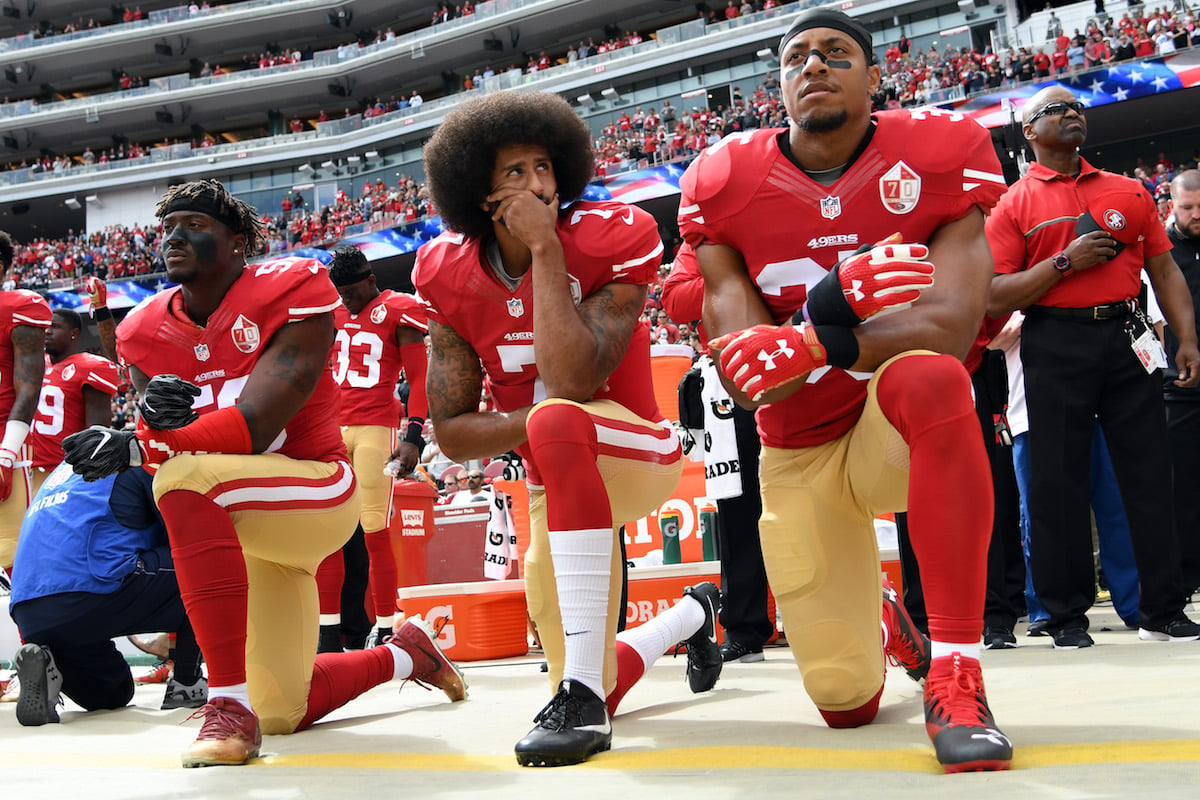 Rolling Stone reports Johnson is unequivocal regarding the NFL anthem protests begun by Colin Kaepernick. If he was playing pro ball, The Rock says he would've "knelt or raised my fist in solidarity."
He explains that he feels the protests were poorly understood. They were intended to call attention to police treatment of young African-American men, and negative responses, says Johnson, "were being dictated by the noise, and not the actual problem."
He says he views the protests as "a cry for help: 'As one human being to another, we're having this issue that's affecting our country and our little kids, and I need your help.'"
Johnson continues: "I think when human beings are in jeopardy, and they ask for help, good-quality human beings, whether locally or at the highest level of office, they help."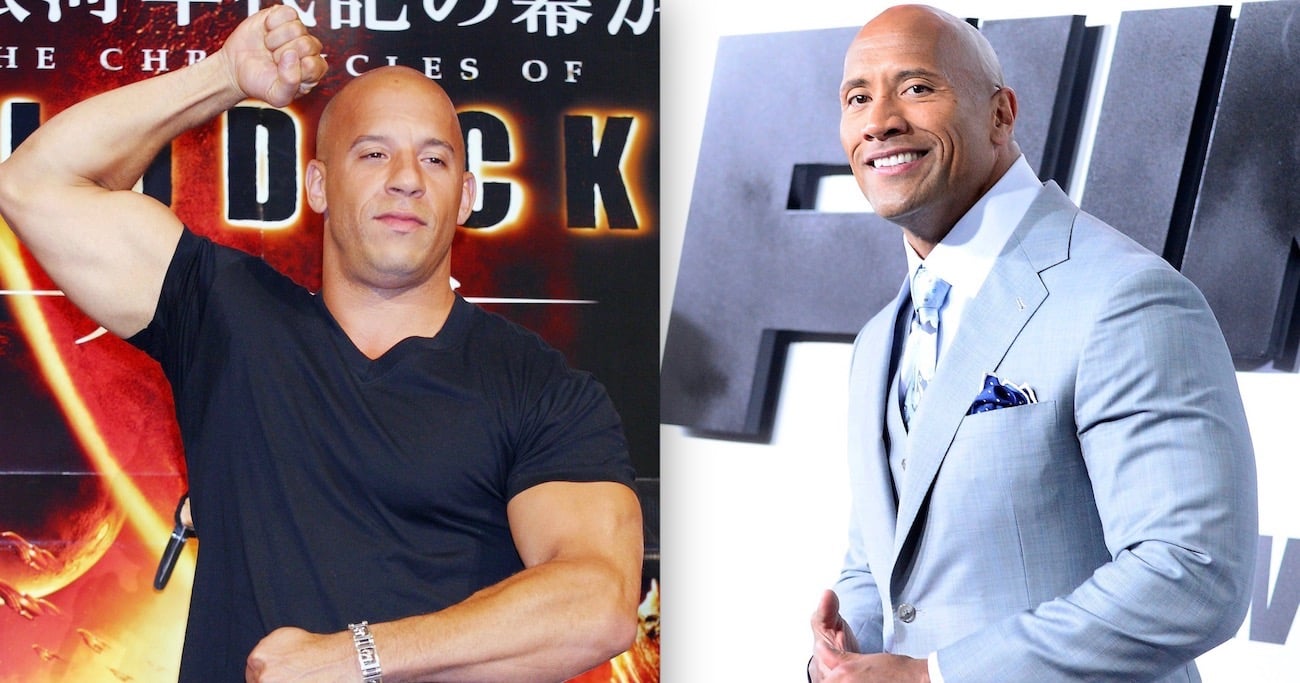 Johnson's interview is remarkably open and honest in general, as when he addresses a completely different subject: his troubles with Diesel.
As in Vin Diesel, who has co-starred with Johnson in the Fast & Furious franchise. Some have assumed the feud is akin to a pro wrestling rivalry—an act to draw attention. Nope, it's real.
Johnson first used Instagram to air his grievances in 2016, referring to unnamed co-stars as "candyasses." In short order it was revealed that the main candyass was Vin Diesel. When The Fate of the Furious came out, doubts about whether the issues were real was erased: Diesel and Johnson don't share a single shot.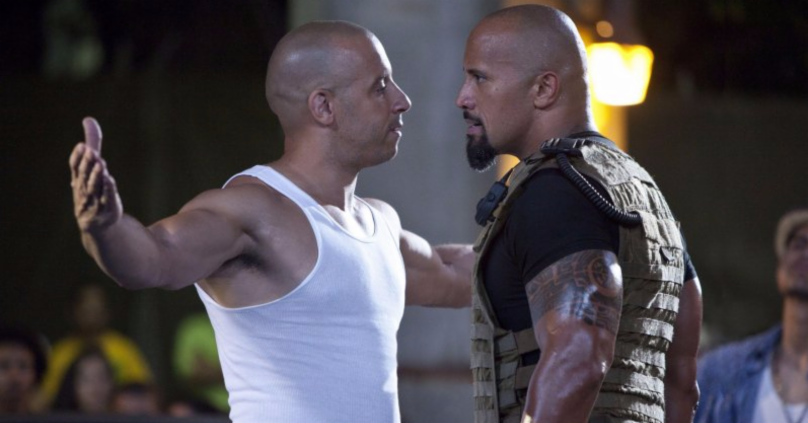 "That is correct," Johnson tells RS, "We were not in any scenes together."
The whole thing is about professionalism, he explains. It reportedly came to a head when he and Diesel had "an important face-to-face in my trailer." Johnson says he "came to realize [he and Diesel] have a fundamental difference in philosophies on how we approach moviemaking and collaborating. It took me some time, but I'm grateful for that clarity. Whether we work together again or not."
Asked if he'll do a ninth F&F, Johnson is cagey. He says he's "not quite sure." He explains that he's focused on the spinoff he's doing with Jason Statham. As far as Diesel is concerned, Johnson tells his intervewer, "…I wish him all the best, and I harbor no ill will there, just because of the clarity we have." 
But he follows up with this: "Actually, you can erase that last part about 'no ill will.' We'll just keep it with the clarity."
Diesel is no wimp, but we're pretty sure anyone who deals with The Rock probably wants to be sure they know where they stand. He's not a guy you want to face if he's been harboring some simmering rage.
Read the full Rolling Stone interview here.